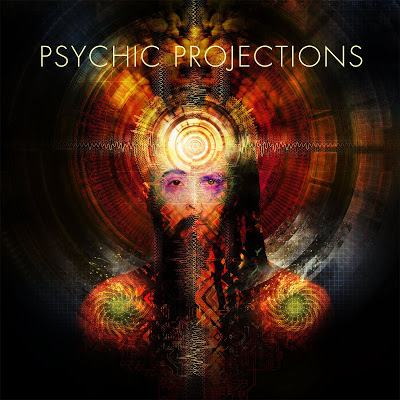 From Dubstep & Down-Tempo to Trap and Moombahton, with an omnipresent psychedelic feel, let me introduce Boston based audio/visual duo Zebbler Encanti Experience!
Consisting of Ben 'Encanti' Cantil and Peter 'Zebbler' Berdovsky, serve up their debut LP entitled "Psychic Projections" on Gravitas Recordings. Twelve tracks push the idea of multi-genre to the truest form of the word, as the pair tackle both sides of the spectrum from face melting dubstep and moombahton to thought-provoking downtempo and melodic hip hop. One notable unifying bond seeming to hold these tracks together is their continued attention to the psychoactively sculpted sound design powered by each tracks stirring melodic progressions. A grip of talented producers provide attentive remixes; Willy Whompa drives 'Quezalcoatl' in a tension-filled trap direction, while both Ishe and Woulg opt for more experimental versions.
While Encanti takes the lead in musical realms, Zebbler sits as master of all things visual. ZEE have seen a considerable amount of road time in 2011 and 2012, serving as integral members of multiple tour teams. The architect behind the projection mapped projects Shpongletron and EOTOtron, Zebbler acted as VJ for well over 100 international shows for both groups. In addition to ZEE performing as direct touring support for EOTO in venues throughout the country, Berklee College of Music graduate Encanti boasts as a member of the Shpongle live USA ensemble.
Click HERE for free download