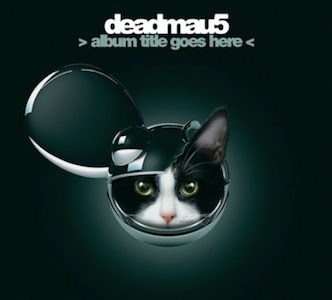 Just a few days after declaring he needed to take a break because he was feeling "pretty miserable," Deadmau5 has announced a new album.
I'm sure a lot of you guys are happy! I know I am! I think the album art is ridiculous though, I'm not into that "posting stupid pictures of cats on ze internet" trend, to me: DOGS > CATS !
Anyways, no free download for now… but it will come soon enough!
The 13-track LP will be released on Ultra Music September 25th, with pre-orders available August 14th.
The complete track listing is:
1. Superliminal
2. Deadmau5 & Wolfgang Gartner – Channel 42
3. The Veldt (featuring Chris James)
4. Fn Pig
5. Professional Griefers (featuring Gerard Way)
6. maths
7. There might be coffee
8. Take care of the proper paperwork
9. Closer
10. October
11. Sleepless
12. Failbait (featuring Cypress Hill)
13. Telemiscommunications (featuring Imogen Heap)
Tracklist looks very promising!