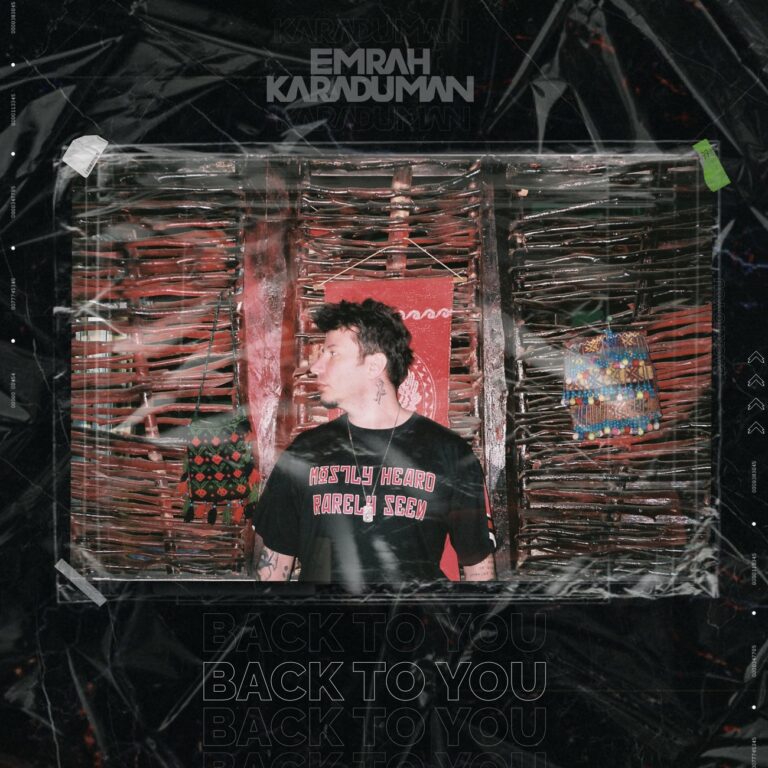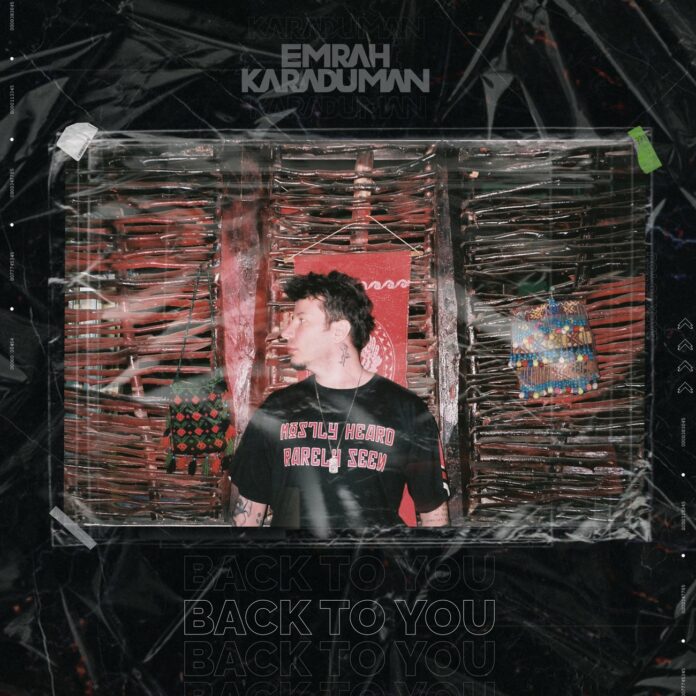 After the stunning Slap House gem, 'Love Got You,' Turkey's hottest beat-savvy producer, Emrah Karaduman is back with new Electro House music entitled, 'Back To You.' Karaduman is shelling hits after hits and with this latest Pop Electro House tune, he is positioning himself as a force to be reckoned with on the EDM scene. The conflicting mood of Emrah Karaduman – Back To You will leave you hanging in the balance of soft symphonic notes and frazzling rhythmic energy.
'Back To You' is structured with super fluid elements and peppered with anthemic melodies. The charismatic and funky bassline paves the way for modish and contemporary vocals in this new Electro House music cut. This song is filled with potent percussive energy and a fusion of vibrant synths that is surely going to do a number on the listeners. This Pop Electro House opus shows how Karaduman effortlessly spins the mellifluous harmonies with piercing and slashing drums patterns. 
The sound design of Emrah Karaduman – Back To You floats with ethereal vibrancy and deepening, eccentric stabs that will compel you to let loose and sway away in the intoxicating buzz of a glittery night under the dark skies. The vocal chops, impressive synths, and flustered riffs and pads add a nuanced glamor to this Pop Electro House gem. This new Electro House music thrives in the fine balance of lively orchestral arrangement, dulcet vocal snips, and textural elements that result in a euphonious club banger.
We are all decks on hands for Karaduman's eclectic blend of music, i.e. Pop-inspired cadences, wrapped in a lyrical whirlpool of catchy drops and intense temporal melodies. This talented composer is on his way to nailing many music charts with his new tune 'Back To You.'
Stream 'Emrah Karaduman – Back To You' on YouTube below!
Streaming Options:
Emrah Karaduman – Back To You Apple Music
Emrah Karaduman – Back To You Spotify
Emrah Karaduman – Back To You Soundcloud
Emrah Karaduman – Back To You FREE DOWNLOAD
Emrah Karaduman – Back To You Download
---
More About Emrah Karaduman:
Emrah Karaduman who was born in the city of Samsun in Turkey, he started his music career with converting the sofa to the drum set and playing along with songs on tv with big wooden spoons when he was just 3 years old. He got his mother's attention when he created some serious melodies with the little toy piano which he found on the street while he was 6. Then finally his mother bought his first professional keyboard with newspaper coupons when he was 7 years old. He improved his skills by playing keyboard on the different bars in the city of Samsun until the age of 18. He had to move to the Çanakkale region when he turned 19 to join army forces there. He moved to Istanbul after 15 month of military service to achieve his dreams. He joined top producers of the country in very short terms no matter his young age. And the project of 'Cevapsız Çınlama' with another young star Aleyna Tilki (who is also his discoverer) is still the most watched music video which has 500 million views on Youtube Turkey. He has totally 5 billion views on Youtube. So clearly we can say that he is the one of the best producer in the country. And with the release of Emrah Karaduman – Back To You in early 2021, the bar is set high for the new year. New projects are also on the way.