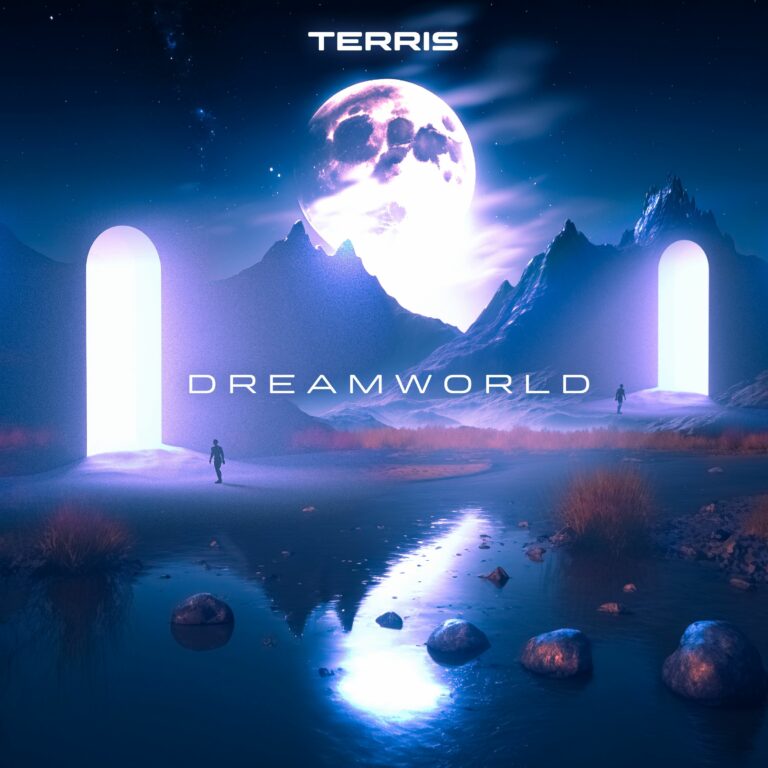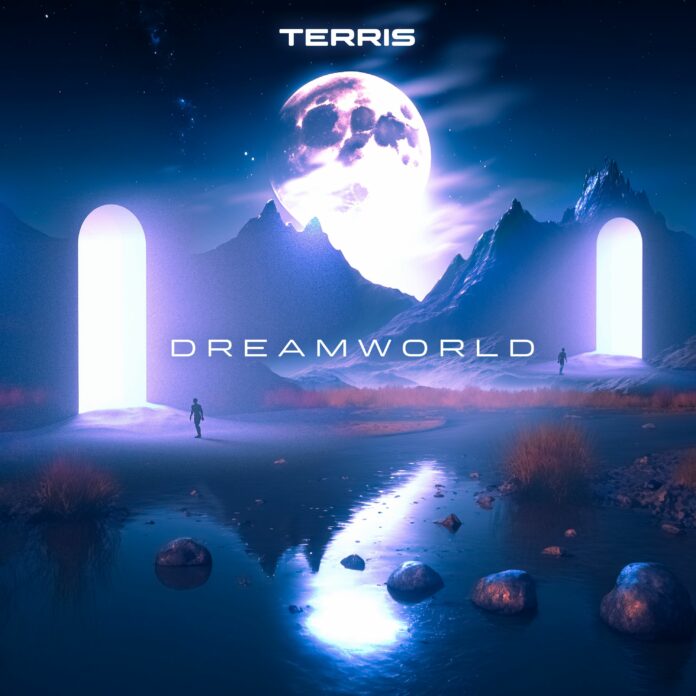 TERRIS is an emerging voice in 2023 for producing epic & emotional Hardwave music with a handful of releases. The Chicago-based artist began his journey with a cinematic vocal-driven track with hints of Dubstep titled Without You. Now, with a couple of new releases already under his belt for 2023 in Inertia and Toxic, TERRIS next unveils what may be his most intriguing song yet with Dreamworld.
Dreamworld includes an impressive blending of synthesizers. The first sound we hear blends two mid-ranged oscillators and red noise creating an uneasy moving ambiance. Next, a single warm bass drone joins the mix along with some more present pink noise. Lastly, a melodic sequencing square-waved synth makes its presence felt. Despite being similar in frequency to the opening synth sound which outlines the different chord changes of the song, the new melodic synth is able to stick out and not be covered up because of the heavier attack of its square waves.
The drums feel like they were influenced by the 90s Big Beat scene and artists like The Prodigy. However, TERRIS uses modern Trap sampled instruments to create heavily distorted grooves instead of remixed sampled acoustic drum beats. The beat is in standard 4/4 time but the placement of the kick drum occasionally makes the beat deceptive. This is because it often jumps from on-beat to off-beat with no set cadence. Henceforth, the synths and drums combined together really bring Dreamworld to life with a stimulating sonic journey through its terrain.
Because of the limited song catalog, you may find yourself in search of similar new epic & emotional Hardwave music like TERRIS – Dreamworld for 2023. We are happy to recommend tracks like the burning hot Crush by Deadcrow, or the optimistic Always Gone by hyperforms. We also recommend that you try great collaboration tracks like Reality by Deadcrow and Heimanu, as well as Only You which is also by Heimanu along with Slippy. One final song worth checking out is SIMULANT by Remnant.exe who like TERRIS has also made a swift impact on this emerging Hardwave music scene.
Stream TERRIS – Dreamworld on Spotify below!
Looking for more music like Dreamworld?