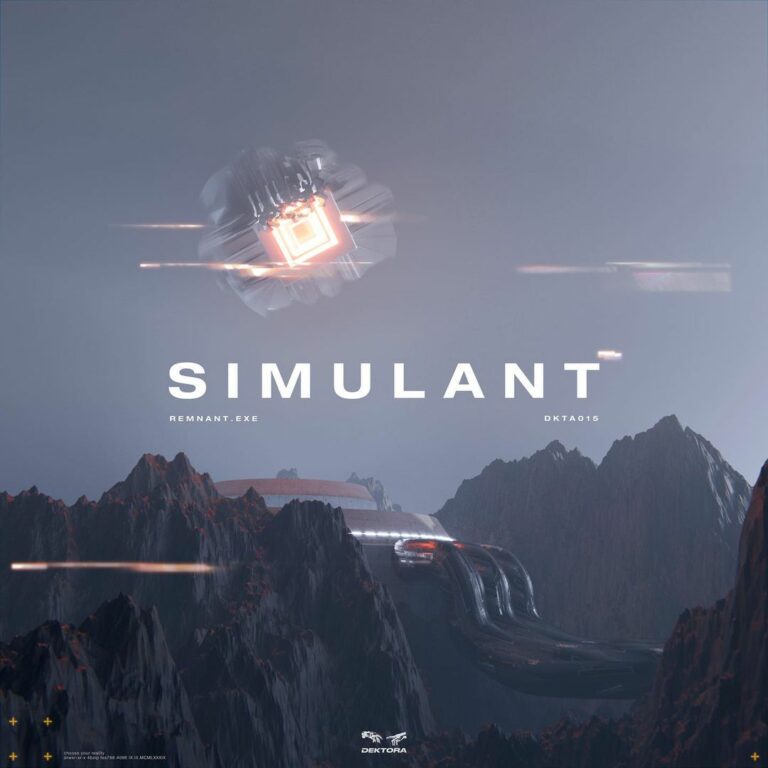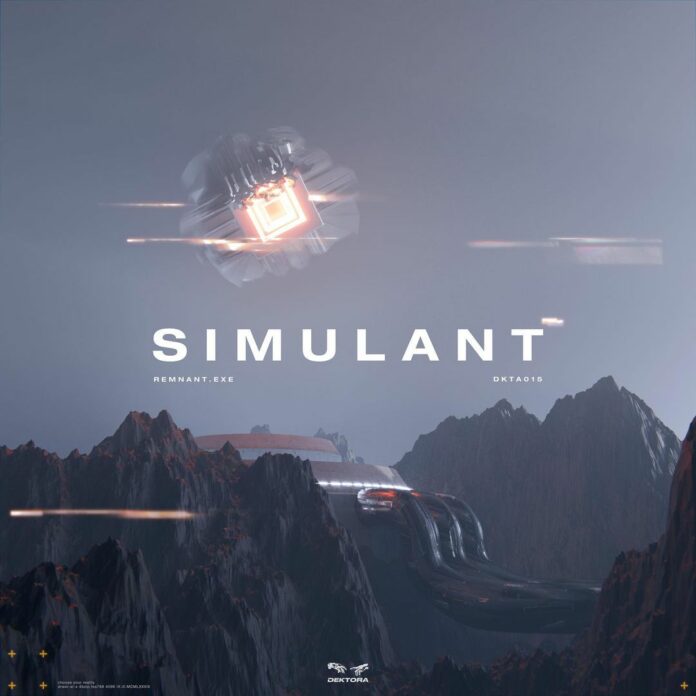 The new REMNANT.exe & DEKTORA song titled SIMULANT is a radiant Hardwave banger that gives us glimpses of a brighter and more optimistic future. With this release, the Albuquerque-based producer/DJ, who is considered one of the best in Wave music when it comes to cutting edge sound, continues to subvert our expectations of how a Hardwave song should sound harmonically, rhythmically and production-wise.
If you were paying attention to the developments in Hardwave music during the last couple of years, you already know how swiftly REMNANT.exe entered the scene and how the Wave music producer/DJ cemented himself as one of the best innovators in the genre in 2021, with songs like Singularity, Energy Field and collaborations with genre-pioneers like juuku on searching and Deadcrow. Without a doubt, REMNANT.exe is one of the key producers in the genre right now, hence, every new work released by the artist becomes kind of a manual for the up-and-coming names in it.
In that sense, SIMULANT is a hard act to follow. Firstly, one of the focal themes in Wave music is nostalgia, and the way the new REMNANT.exe & DEKTORA Hardwave song deals with it has some significant differences from what the fans of the genre are used to. As it's been mentioned, it's a much lighter release in terms of mood. Because of the cheerful synth melodies, mischievous movements of rhythmic patterns and vocal samples, REMNANT.exe – SIMULANT offers a much more idyllic alternative to the dark futuristic sound Wave music is known for. And, secondly, the hazy production with the all-absorbing walls of sound now is replaced with something almost hyperdetailed, as if REMNANT.exe decided to deconstruct the massive structures of Hardwave and rearrange them in patterns that can be observed under a microscope. Amazingly, the enigmatic producer's experiments still turn out to sound like something that can only be described as a Hardwave song.
Stream REMNANT.exe – SIMULANT on SoundCloud below!
Looking for more music like SIMULANT?