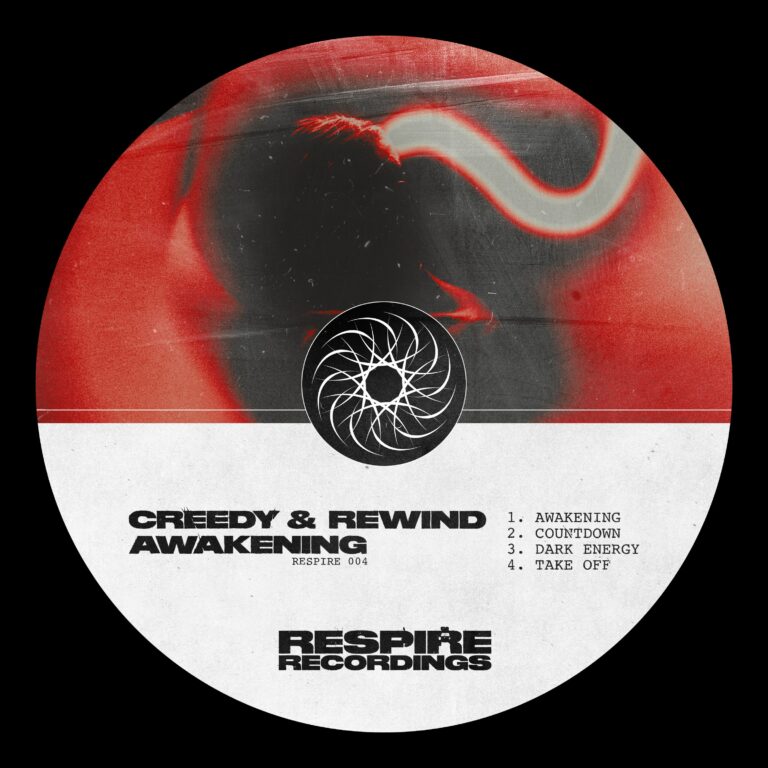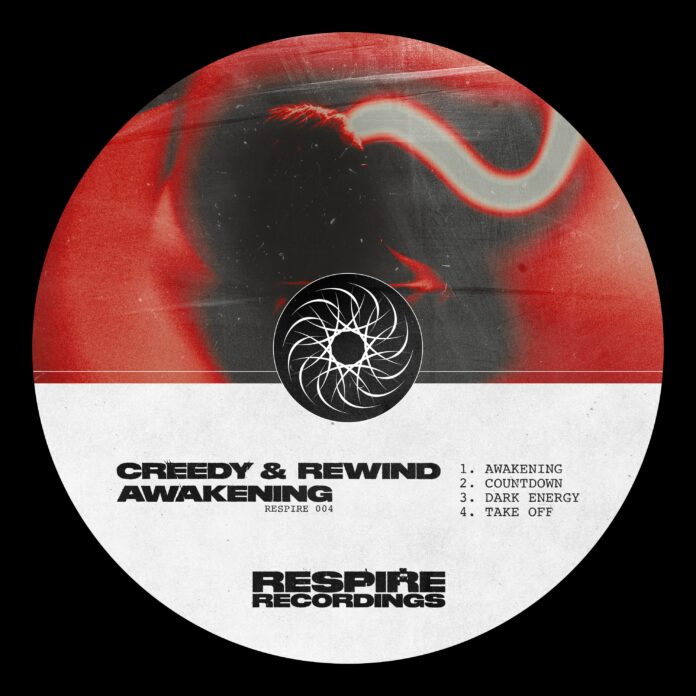 The thunderous and unceasingly shapeshifting Dark Energy is the new CREEDY & Rewind song on Respire Recordings. The debut Hard Techno song of the two producers on the Australian label is one of the best examples of a pounding rave anthem that doesn't dodge progressive ideas and lets the listeners enjoy the music with body and mind at the same time.
Although it's hardly a repetitive song, the new CREEDY & Rewind release uses a more or less stable rhythmic pattern as its core building block. What's interesting, is that it's not manifested as a percussive or a drum pattern, but as a set of changing synth arpeggios, supported by a massive rumbling bassline.
The role of the drums and percussion in this equation shifts from their traditional "rhythm-generating" one to something more unconventional. Though they still have the punch, groove and impact, the effect they add to the Australian Hard Techno music release can best be described as cinematic. The trend to make the drums sound huge and integrate some spatial processing in the mix is a common practice on the Australian Techno music scene. Open Your Eyes by SHIFT is another Respire Recordings release that demonstrates that perfectly, as well as a pretty good amount of releases that come from Melbourne.
However, this is by far not the sole source of Dark Energy on the new CREEDY & Rewind song. From the weird, "crawling" and modulating transitional sound effects, to the digital croaking sounds and interluding synth-arpeggios that sound like they come from a Psytrance release – the three-and-a-half minute song has the amount of details that some producers don't have on full-length albums. What makes it even more entertaining is CREEDY & Rewind's cutting-edge take on the production, which is a highlight of not only Dark Energy, but of the entirety of the Awakening EP.
Stream CREEDY & Rewind – Dark Energy on SoundCloud below!
Looking for more music like Dark Energy?