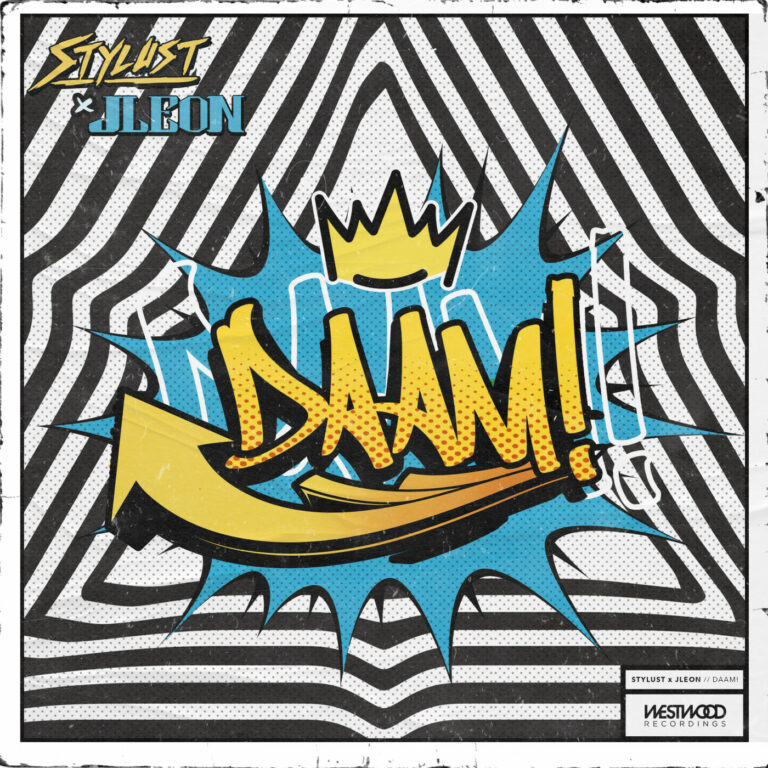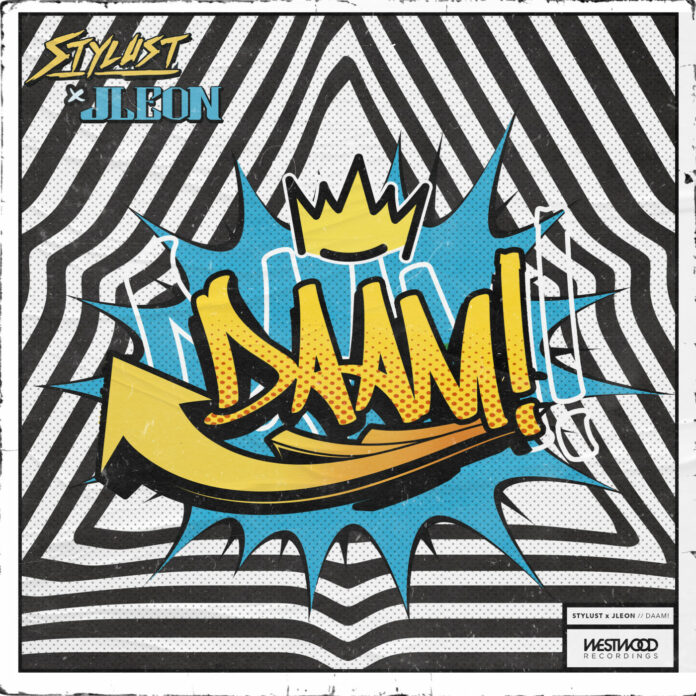 A creative visionary on musical counterculture, Stylust and his trademark of Rap Dubstep is always a stirring call to action. Infusing Hip-Hop's rebellious grit into a framework of bombastic Dubstep, Stylust captures the best of both worlds effortlessly. Similarly, JLEON is also a potent element—one that takes bass music to new heights in a dark sonic palette. The two share a rich back catalog, including heavy hits like "Baby I'm A Pro!" and "Move Like Dat." They have also worked together on remixes, honing their craft through their individual quirks. Their latest collaboration on "Stylust & JLEON – DAAM!" molds everything together into a colossal bass thumper. And without a doubt, this new Stylust music is a hot surge of energy for a belligerent dancefloor.
Released on Westwood Recordings, "Stylust & JLEON – DAAM!" is a massive banger that takes advantage of Stylust and JLEON's explosive chemistry. With a vocal cue so amped up with anticipation, the swirling atmosphere detonate a meltdown of gritty vocals and glitchy bass maneuvers. Amid the menacing chords, the track grows even more formidable and harder with an industrial-like drum kit locking down the gutsy beat.
Despite it's somewhat minimalistic nature, it's well-calculated with plenty of hard-hitting moments. Furthermore, the track makes subtle callbacks to old-school Dubstep and Rap: the early 2000s bass wobbles and gangsta Rap-adjacent call outs. Seasoning all these elements with Stylust and JLEON's production is what makes "DAAM!" an action-packed mainstay.
Dropping banger after banger, this new Stylust music is another song to add to your party playlist. And with JLEON on the team, they are on fire with "DAAM!" The two have outdone themselves once again—this time with an infectious Rap Dubstep anthem, and we hope to see more epic collaborations in the future.
Stream "Stylust & JLEON – DAAM!" on YouTube below!
Looking for more music like "DAAM!"?