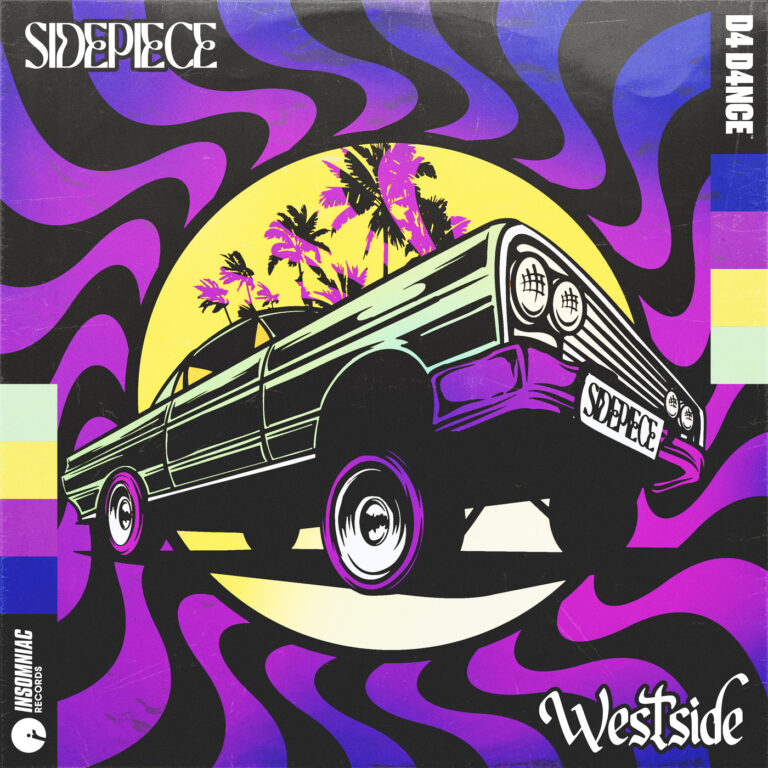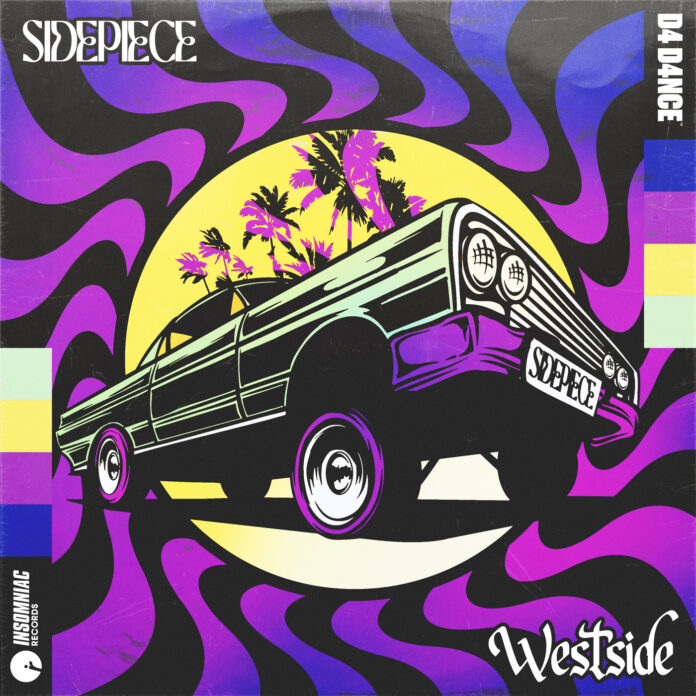 Nitti Gritti and Party Favor's megaproject Sidepiece is out with a new 2023 EDM festival music anthem titled Westside. The release comes right in the heart of their festival season tour with their most recent performance being in front of thousands at Chicago's Lollapalooza. We last checked in with Sidepiece a year ago with the release of their track in collaboration with Lee Foss titled 1,2 Step (Supersonic) featuring samples from Ciara's track of the same name which featured Missy Elliott. Insomniac Records is the label behind the release of Westside as well as 1,2 Step (Supersonic). The new Sidepiece & Insomniac Records 2023 song is great for both a rowdy festival atmosphere as well as for listening during a night drive with the top down.
Sidepiece – Westside opens with establishing its looping clean guitar riff that is present for most of the track. The riff has a John Frusciante of the Red Hot Chili Peppers vibe to it. The vocals quickly join in hyping up the forthcoming visit to the Westside. Sidepiece incorporates a unique riser during this opening section of the vocals that consists of a steady sixteenth-note snare drum pattern playing underneath a tension-building crescendoing synth pad. As the riser peaks the bass drops with a driving sixteenth note pattern mimicking that of the snare drum from the riser. The vocals continue over this tantalizing House groove.
Following two passages of the vocals chorus section it returns to the verse section for two rounds. The groove drops out during the second go-around of the verse as the riser from the introduction returns even more powerfully offering up a sub drop, a matching sixteenth-note bassline to the original snare drum, and culminating with a brief staccato lead synth melody transitioning to the drop of the chorus section for one final time.
As the 2023 season winds down with a handful of performances remaining for Sidepiece, Westside will command the presence of all audiences as the EDM festival music anthem that it is. Following the performances, we will next await any remixes of this new Sidepiece & Insomniac Records 2023 song just as their track Acrobatic from 2021 had with remixes from J. Worra, Martin Ikin, Biscits, and Diskull.
Stream Sidepiece – Westside on Spotify below!
Looking for more music like Westside?