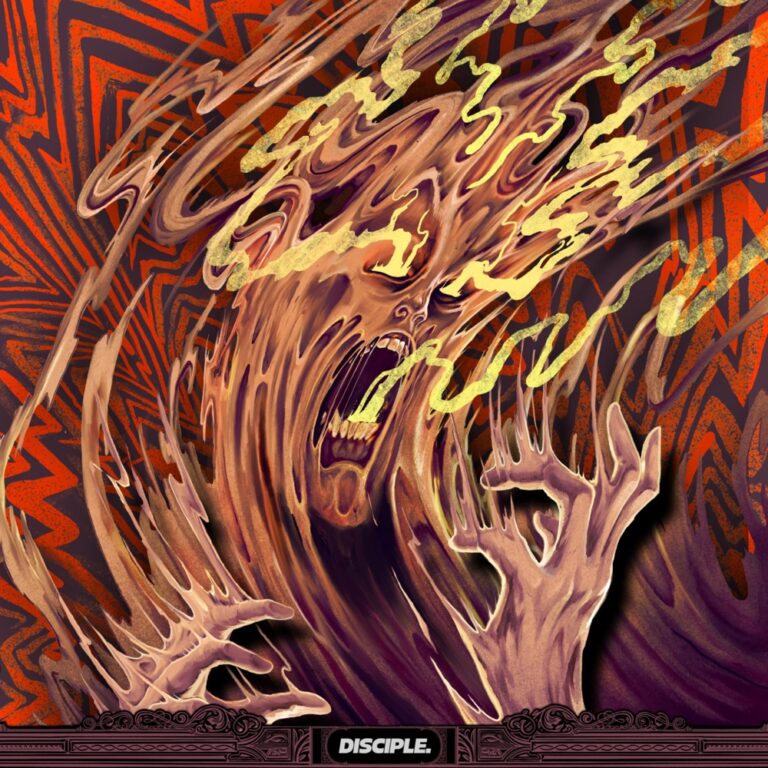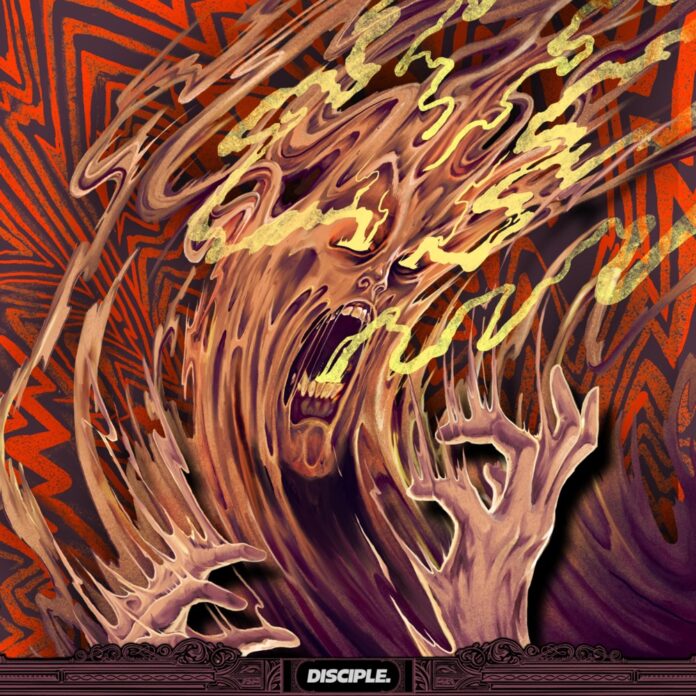 The new SampliFire & Yakz 2023 song Menticide is the latest release on Disciple Records, and it's a track that undoubtedly follows in the footsteps of some of the impeccable Dubstep and Bass music that the label has recently released.
With the potential to be described as anything from brutal to demonic, this new SampliFire and Yakz banger certainly doesn't pull any punches. It is dominated by a savage, raspy hook that features throughout the track in various forms, whilst the squelching bass rhythms and heavily manipulated vocal samples heard elsewhere provide the track with a distinctive industrial undercurrent that aligns with much of the other material released by these two highly accomplished artists. Combine all these features together and what you've got is a relentless, gritty example of Dubstep that will quite literally shake the walls and rattle your bones. Even the artwork accompanying the release doesn't hold back, depicting a screaming, disfigured, demon-like figure framed by vibrant shades of orange and purple.
There's also an interesting story behind the creation of this beast of a track, with SampliFire (French producer and DJ whose real name is Samy Beyou) and Yakz (aka Los Angeles-based producer David Mitori) getting together in the studio for the first time ever after being online friends for many years. Apparently, they were less focused on Menticide's potential for success and more on the enjoyment they got out of the writing process, although with the track being premiered the same week it was finished at Ultra by Svdden Death B2B Jauz set, we predict that it will see huge levels of success and popularity anyway! As mentioned earlier both artists also come with some pretty impressive credentials, with SampliFire having toured with the likes of Virtual Riot and Barely Alive, and Yakz having previously undertaken the hugely popular Shut 'Em Down Tour. 
And if this new SampliFire and Yakz 2023 song has got you in the mood for some more savage Dubstep, why not check out Barely Alive and SampliFire's Power Alliance, Infekt's Orgalorg 2021 or HelaSex's Trinity EP, all of which are in a similar vein to SampliFire and Yakz – Menticide in that they all look to push the boundaries of Dubstep as we know it. 
Stream Samplifire & Yakz – Menticide on Spotify below!
Looking for more music like Menticide?