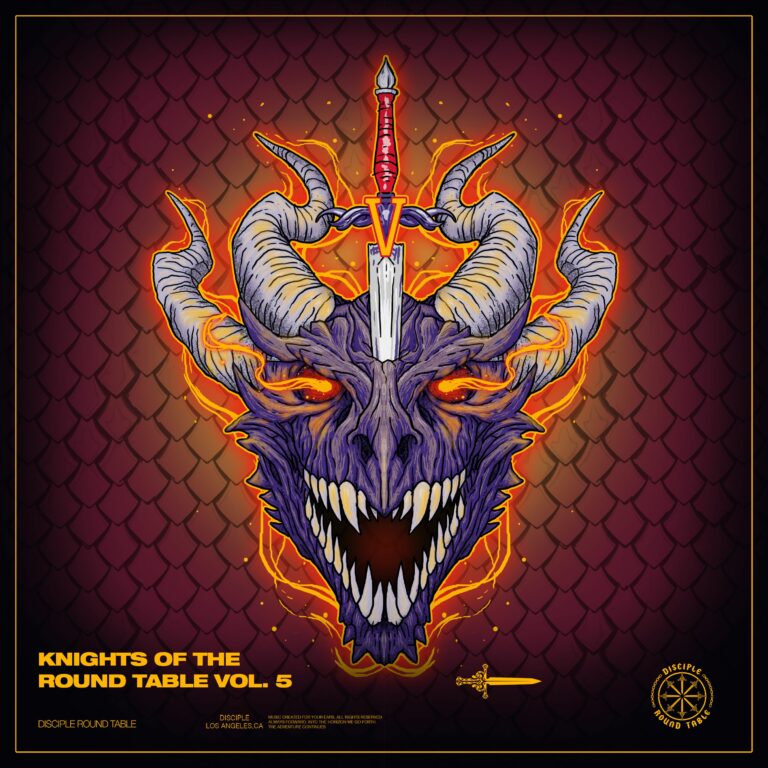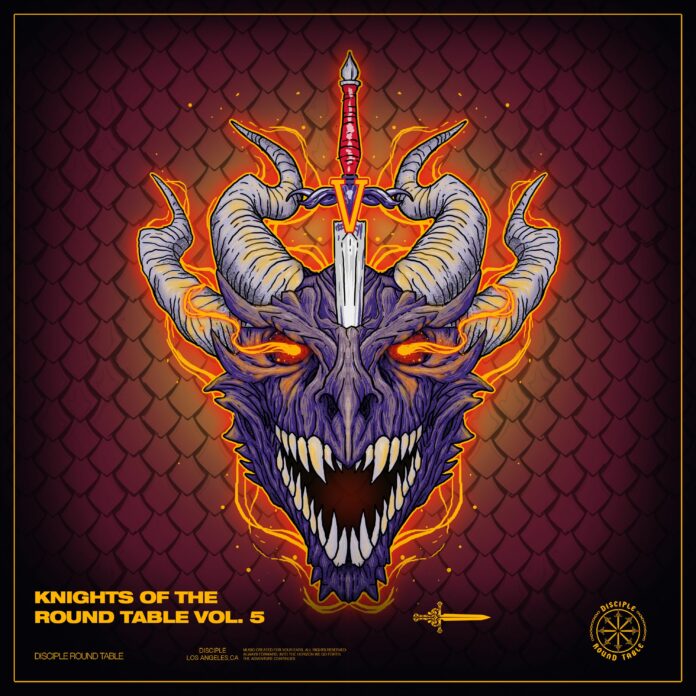 Barely Alive & Samplifire come with Power Alliance, a demonic DRT Riddim tornado capable of possessing souls, minds, and bodies of the Dubstep-worshipers. Part of the upcoming Knights Of The Round Table Vol. 5 compilation, the new Barely Alive & Samplifire song is a hyperactive anthem with cutting-edge production and a lot of inspiration from vintage horror cinema.
Barely Alive & Samplifire create a sonic voodoo doll with one layer of modern/futuristic sound and the other with a vintage, 20th century horror-inspired sound on Power Alliance. While the snare-drums with their 80s style reverb and the massive vintage brass synths hint towards the 80s, the ice-cold keys sound more like Jack Nitzsche's work for The Exorcist, which is an early 70s movie. The anachronous mashup is definitely aimed at achieving general vibes of vintage horror cinema. This especially pops out if you take into the context the bitcrushed vocal samples that sound like they come from a possessed Nintendo 64 found in an apartment that's been abandoned since the 90s.
The other layer of the track is the one where all the Riddim magic happens. A whirlpool of metallic sounds, achieved through comb-filtering, gives you this soothing sense of ear-torture that some may even call ASMR. The buildup slices its way through the speakers and, thanks to the weird production trick, makes it feel like something's crawling or materializing into your room straight from the hell. This, of course, makes the overall impression from the drop much more memorable. And all of this gets 3-dimensional thanks to the outstanding mixing quality.
This new Barely Alive & Samplifire song is a stylish homage to the 20th century electronic experiments in horror cinema scoring. The strange and pleasant surprise is that it also works as an absolute banger, and it seems like the Knights Of The Round Table Vol. 5 compilation is going to be packed with those.
Stream Barely Alive & Samplifire – Power Alliance on SoundCloud below!
Looking for more music like Power Alliance?
Check out our New Dubstep Essentials playlist on Spotify, Apple Music, YouTube, and Deezer!