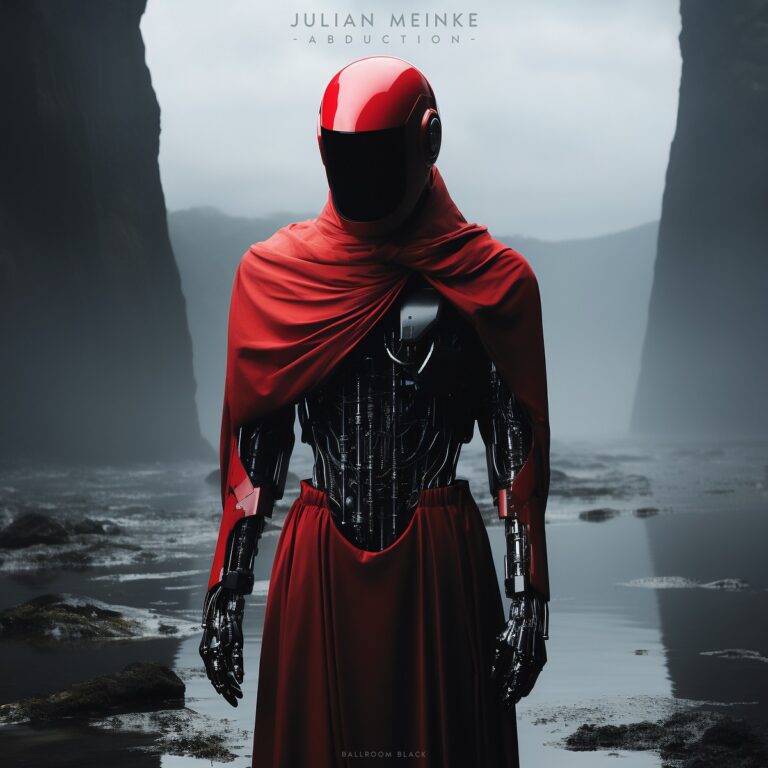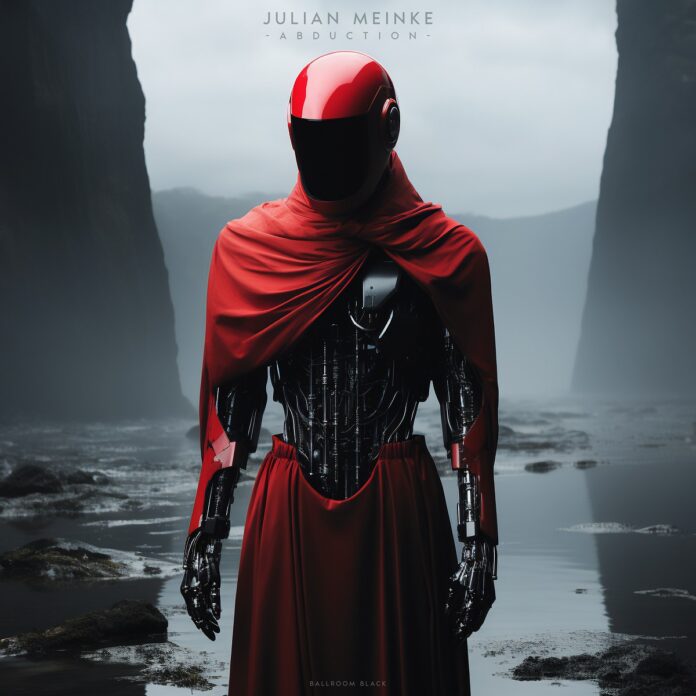 It was not that long ago that we had the pleasure of previewing the forthcoming track Obsession (coming out on October 27th) from Vienna-based producer Julian Meinke. Its engaging and hard-hitting delivery left us wanting more and it only took a short turnaround for our wish to be granted. The new Julian Meinke track is titled Abduction and is released via the Ballroom Black record label. It brings forth some heavy-hitting Melodic Peak Time Techno music that again leaves us wanting more. This new Julian Meinke & Ballroom Black 2023 song also left us impressed with its cinematic sound design that really brings Abduction to life.
A thin kick drum opens Abduction while accompanied by a tense atmospheric ambiance. The meager kick drum quickly makes way for a throbbing and booming one as the ambiance continues. Following a brief synth swell the first Techno melody crescendos from out of nothing. This repetitive motif reaches its climax at the top of its volume as a filtered synth drop that is similar sounding to the iconic opening of the song Tom Sawyer by Rush, transitions to the next section. This new section once again follows the kick drum as impressive sound-designed drops occur periodically around it that would be perfect for an alien encounter movie.
Following the thrilling sound design comes the return of the Techno motif in an extended fashion. Again, the melody starts from nothing and gradually increases its volume over the atmospheric ambiance and drum groove. During this extended version of the melody the drums drop out midway through it as the ambiance also steadies into synth drones at both lower and higher frequencies creating a choir-like effect. A brief drum riser transitions out of the extended melody to one final round of the Sci-Fi sound effects which winds down Abduction to its conclusion.
Julian Meinke – Abduction will be a part of an upcoming EP which will be his first in conjunction with Ballroom Black. We again have the pleasure of looking forward to what else awaits us on the EP alongside Abduction. We just can't get enough of the heavy-hitting Melodic Peak Time Techno music provided by this new Julian Meinke & Ballroom Black 2023 song.
Stream Julian Meinke – Abduction on Spotify below!
Looking for more music like Abduction?