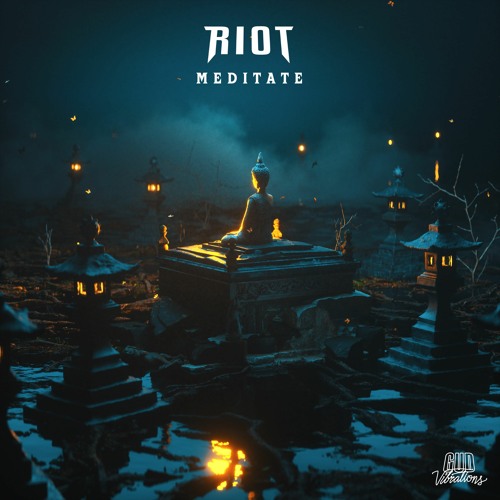 The deadly combination of DnB, Orchestration & Dubstep music on the new Gud Vibrations release entitled Meditate makes the song a perfect example of RIOT music for 2023! The genre-defying track is the LA-based Israeli duo RIOT's first release of the year, and they created a pretty unique sound, which is a combination of innovative production and their ability to bring together elements from different musical worlds, making the fans expect a bigger release in the upcoming months.
Meditate's array of references is pretty wide, and RIOT keeps expanding them as the song progresses. However, the duo doesn't get lost in those, making the path from Trap and Hip-Hop to Dubstep music through the skull-piercing DnB Breaks sound satisfying and intentional on their freshest release of 2023. Meditate is meditational only in the sense that the producers make the song sound focused to the point it feels like a martial arts performance, but in grooves, rhythms and production choices.
Otherwise, the track is anything but meditative. The sensory overdrive achieved through the track's dense and hefty layers of drums, percussion, and chopped samples, that are being used as hooks, invokes action – something the music released by RIOT before 2023 is known for. Think of songs like Juggernaut or Waterfall, or even RIOT's genre-bending remix of MAKE A MOVE from the DISRUPTOR LP's remix edition. The texture-focused sound-design of the song that embraces the ideas of glitch and digital distortion as an artistic tool only strengthens this impression, making the new RIOT & Gud Vibrations release a dancefloor weapon that will surely have an impact within the DnB genre, as well as outside of it, given the fact how it successfully modulates in the peripheral areas of Bass music.
Stream RIOT – Meditate on SoundCloud below!
Looking for more music like Meditate?