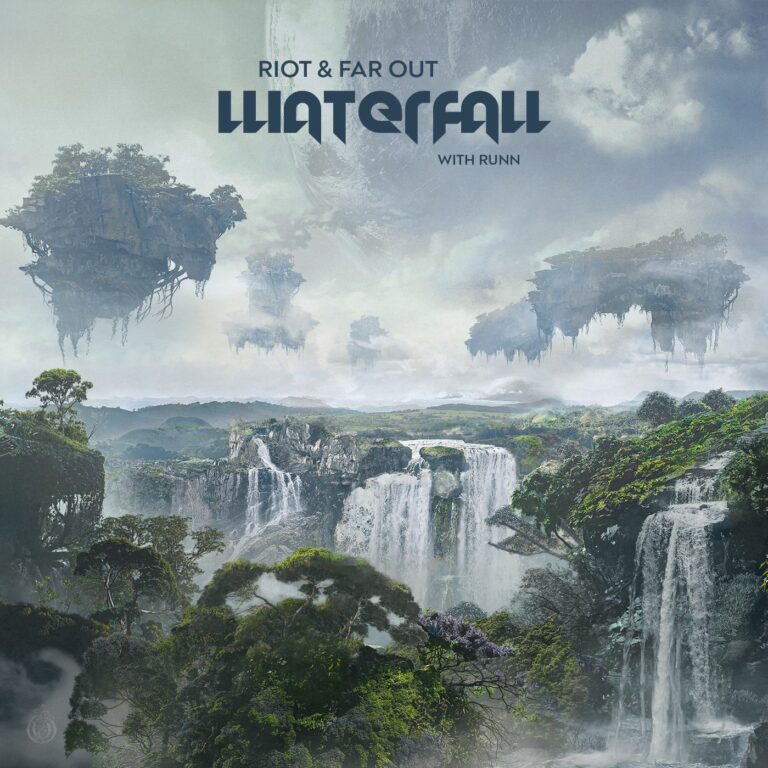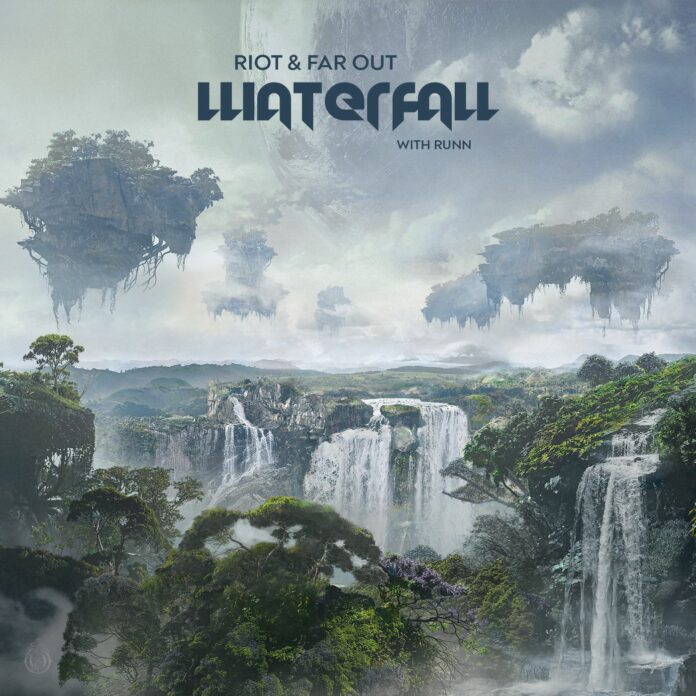 RIOT and Far Out come together on their latest single, "RIOT & Far Out – Waterfall (with RUNN)", released via Ophelia Records. These artists have extensive influence on the melodic bass scene, both having over 500,000 monthly listeners on Spotify alone. We know RIOT exceedingly for their vigorous drums and uplifting melodies, and with some huge releases such as "Wake Up", "Overkill" and "You Don't Even Know Me." Whereas, Far Out is recognizable for his cinematic tunes mixed with superb storytelling vocals, who produced memorable songs like "On My Own", "Alibi", and "Apex". As two top-tier electronic music composers, the Israeli born DJ duo joined forces with the Canadian talent for "Waterfall", bringing out one of the most captivating collaborations this year.
Their new single "RIOT & Far Out – Waterfall (with RUNN)" starts with appealing female vocals similar to "You Don't Even Know Me" and "Alibi". The vocals are performed by RUNN, one of the greatest storytelling singers in the industry who quickly made a name for herself on the EDM scene. Combined with these vocals, the piano melody in the beginning is truly soothing. The long-lasting build-up is definitely worth the wait and slowly prepares the listeners for a mighty Chillstep drop. The drums on this song hit hard and mingle perfectly with the uplifting synth melodies. The part between the two drops is again calm, yet magical. The second drop switches-things up from a more violent Dubstep drop, increasing the intensity, merging the elevating synth melody with the powerful bass patterns. The energy underlying in this Chillstep / Heavy Dubstep song is massive!
This brand new and exciting release will surely become a potential chart topper in the melodic bass genre. RIOT, Far Out and RUNN have built an outstanding chemistry on this track. It is easy to tell that EDM fans will appreciate this song and would be delighted to hear more from this team-up in the future. Make sure you check out "Waterfall" right now!
You can stream this new Chillstep / Heavy Dubstep anthem below and find more streaming options HERE.
Stream "RIOT & Far Out – Waterfall (with RUNN)" on Spotify below!
Looking for more music like "Waterfall"?
Check out our New Dubstep Essential Spotify Playlist!