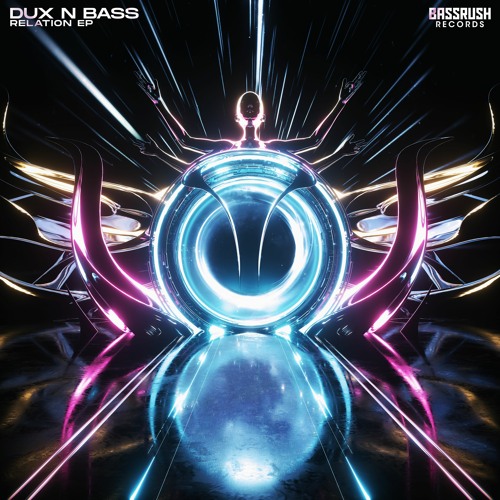 The new Dux N Bass & ELIAZ song, released via Bassrush, is the high-octane opener of the Dutch DnB artist's new Relation EP, and judging from the smoothness of the combination of raw impact and catchiness, it is Here To Stay. The dynamic drum patterns and rolling basslines get electrified on the drops, pulling the listener right into the eye of the sonic storm, while the restful moments are further accentuated by the soulful vocals of ELIAZ.
When it comes to creating a production that sounds innovative, yet familiar to the fans of the genre, the expertise of Dux N Bass is unquestionable. On its relatively calm moments, the new Dux N Bass & ELIAZ song is like a virtual trip through a cyberpunk city: it embraces the listener with a vivid and almost tactile atmosphere of a neon-lit dystopia. With the mechanical rhythms and robotic grooves occupying every bar of the track and creating the sense of action and intensity, it's the melodies and the textures of Here To Stay that make it sound so hopeful and uplifting.
Despite all the cybernetic overdrive the listener experiences when listening to the high-octane Dutch DnB song, the future that it's portraying is not as bleak as one would imagine when hearing the phrase "Drum and Bass" together with the word "Futuristic". Another thing that makes Here To Stay (ft ELIAZ), along with the other tracks from the Dux N Bass' debut Relation EP stand out, is the meticulous level of polish that can be noticed on each element of the production. From the synths to the warping and transforming drum patterns and bass, everything has some kind of intangible, barely perceptible gloss to it, which not only shapes the vibe of the release, but also creates a level of depth and detail that otherwise would not be achievable.
Stream Dux N Bass – Here To Stay (ft ELIAZ) on SoundCloud below!
Looking for more music like Here To Stay (ft ELIAZ)?