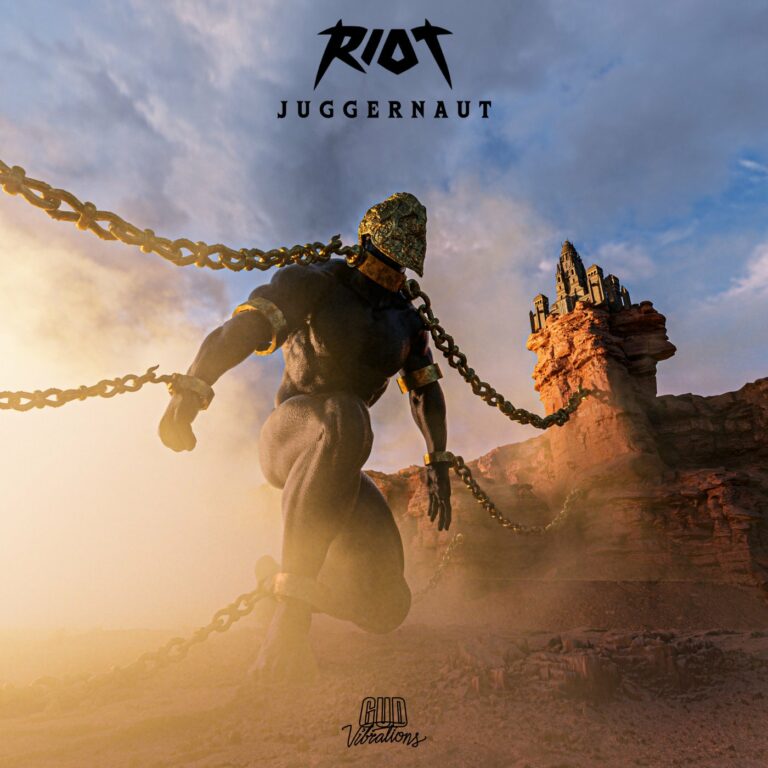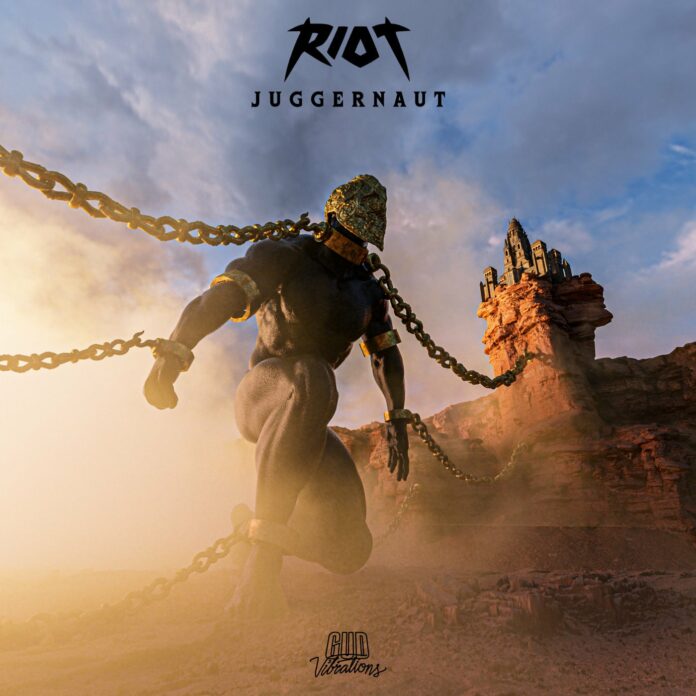 RIOT has been a real force to be reckoned with lately, and they're back to set the stage ablaze with "RIOT – Juggernaut". Hailing from Israel and based in Los Angeles, the explosive duo has already become a testament to brutal Dubstep music. From innovative arrangements to head-crushing drops, RIOT's swaggering temperament is nothing but compelling. Released on SLANDER & NGHTMRE's label Gud Vibrations, "Juggernaut" is exactly what the title entails.
If you're a die-hard Dubstep fan, this new RIOT music is just for you. "Juggernaut" prepares itself for a violently infectious drop with bass-blasted ruptures over its unrelenting aggression. Additionally, the song throttles in full force with a Metalcore breakdown that's totally uncalled for—and that's the best part. As volatile as it gets, the muscular drums lock in with the rhythmic guitar chugs for a guaranteed whiplash. Amid the chaos, the nimble guitar tapping gives great melodic edge and a thrill of trepanation before the next drop. The face-melting bass pushes its ruthless stamina until the end, pulling no punches for only the hardest ravers.
RIOT's use of heavy genre extremities is a highlight here. Comparable to fellow Israeli producer Borgore's incorporation of metal in his earlier works, this song makes a flawless homage to Metal. With more sparkle and polish, RIOT's method of extracting the "heavy" out of other genres is an outstanding feat. Not many show the stylistic parallels between metal and electronic, but "RIOT – Juggernaut" makes a solid statement with brutal Dubstep music. Needless to say, it's a downright banger.
"Juggernaut" checks off all the boxes for intriguing genre-bending music. But even better, their monstrous heaviness captures the best of RIOT's musical capacity and oomph. Evidently, this release is a massive Dubstep firestarter, which makes for a classic Gud Vibrations hit. "Juggernaut" is available now, and you can find more streaming options HERE.
Stream "RIOT – Juggernaut" on YouTube below!
Looking for more music like "Juggernaut"?