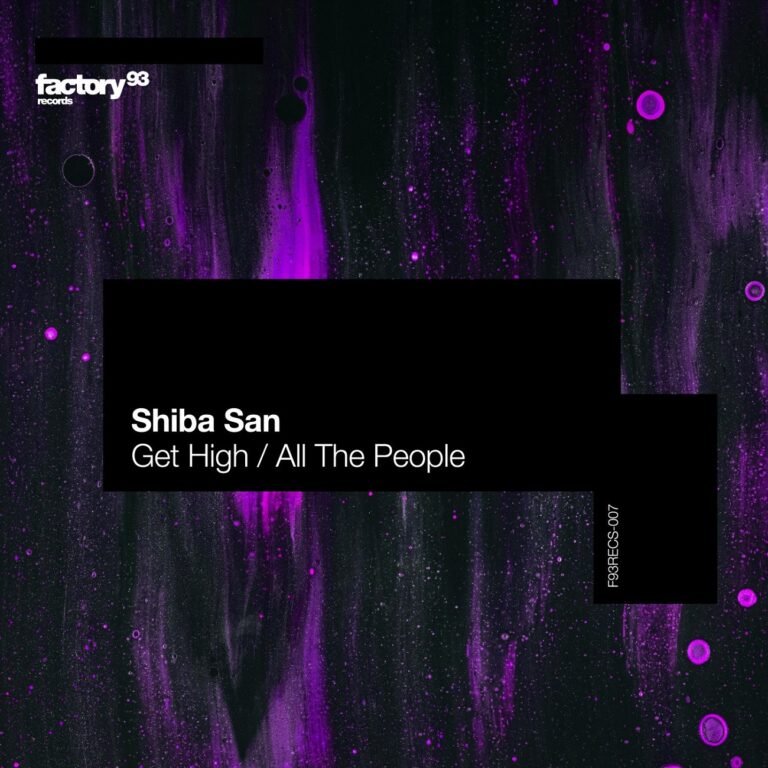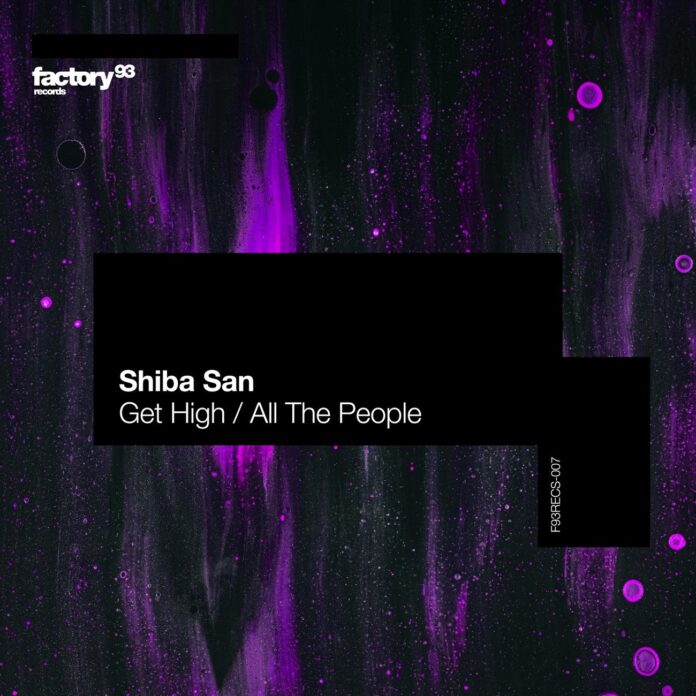 The Basement Leak boss, Shiba San has unleashed a new two-sided EP entitled, "Get High / All The People." He has been teasing the fans with glimpses of this extended play in his live sets for some time now. Now that it's out, we love every moment of it, and we are sure that you will do too. "Get High" is a cautionary tale with sinister and shadowy pulsations. Whereas "Shiba San – All The People" is a non-stop peak-time cut with rattling energy. This new Factory 93 music is a massive attention-grabbing stint that will surely end up on many club DJs set lists. 
"Get High" is a dose of hypnotizing highs and pounding drops with a dramatic and dark aura. This captivating affair utilizes high-octane percussive energy that build a frisky vibe with spiraling synths and gyrating rhythms. This track is perfectly electric, and the oscillating bassline leans into a sublime warehouse ambiance that pushes the boundaries. Side A of this dual-track EP is a supreme assault of groovy beats and a must-have for any underground Tech House playlist.
"Shiba San – All The People" is an indulgent and beatific song that will sway the listeners to an altogether different high. The flippant bassline and multi-dimensional leads cultivate a bouncy mood in this exhilarating and rousing number. You will feel the sting of storming hi-hats and brewing rhythms. Shiba San has given a contrasting flavor to this fiery tune, as he has ingeniously dished out stunning fills and echoing elements. This one will truly make you sweat!
This new Factory 93 music proves that Shiba San is a powerhouse of talent for delivering club-ready Tech House bangers. This two-track EP is undoubtedly a mammoth of complex sound effects fueled via palpitating hooks and buildups. You can stream both songs on YouTube below. You can also find more streaming options HERE!
Stream "Shiba San – Get High" on YouTube below!
Stream "Shiba San – All The People" on YouTube below!
Looking for more music like "Get High / All The People"?