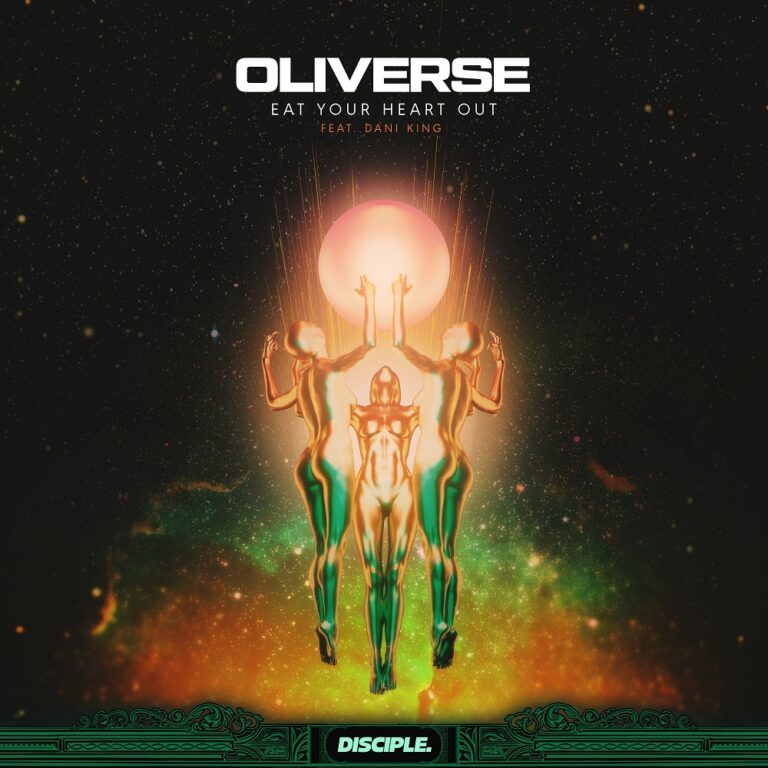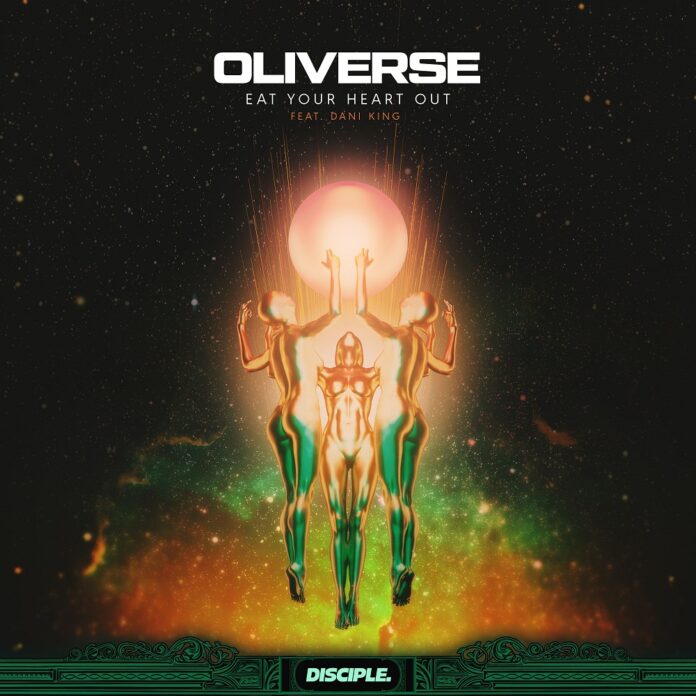 What's new in the Oliverse you say? The word is that a new epic & emotional Melodic Bass / Dubstep music single by Oliverse is now out for 2023. The track features the vocals of Dani King and is titled Eat Your Heart Out. This is the second single of the year by Oliverse following the hype-inducing song At The Same Time which was released in March. This new Oliverse & Dani King 2023 song is a powerful anthem that seeks balance in life between the good and bad aspects that come from inevitable jealousy.
The introduction and verse sections of Eat Your Heart Out mirror the sound of what you would find when listening to a progressive metal ballad from female-fronted bands like Spiritbox or Epica. This comes from the beautiful muse-like vocals of King over a dark looping industrial synthesizer. Comparatively, the verse builds to a powerful chorus where the guitars would usually take over in the progressive metal world. In the case of Eat Your Heat Out, it's a forceful sawtoothed synth lead that brings about the same effect. Furthermore, the chorus continues increasing the track's energy culminating with a drum riser that transitions to the first Dubstep drop.
The drops from Oliverse are always top-notch and in the case of Eat Your Heart Out a real satisfying head-nodder. Markedly, the track treats the listener to three unique Dubstep drops throughout the song's entirety. Each drop presents something new for the listener as King continues to vocalize and sing the chorus over it. Following the final drop section the song transitions to an ambient piano passage with continued vocalizations by King. This ambient section winds the track down to its completion as the cherry on top of this epic & emotional Melodic Bass / Dubstep music masterpiece of 2023.
Oliverse – Eat Your Heart Out (Ft Dani King) was released by Disciple Records. The label houses great artists with a plethora of contributions to the Bass music scene. Along with signing Oliverse, Disciple has also featured the release of multiple epic Dubstep tracks including the head-banging 2021 reinvention of Orgalorg by Infekt, as well as the apocalyptical-love-themed Trinity EP by HelaSex. With that collection of tracks and more, as well as this new Oliverse & Dani King song, Disciple is a hot spot for Dubstep fans and artists to flock to in 2023 and beyond.
Stream Oliverse – Eat Your Heart Out (Ft Dani King) on SoundCloud below!
Looking for more music like Eat Your Heart Out (Ft Dani King)?