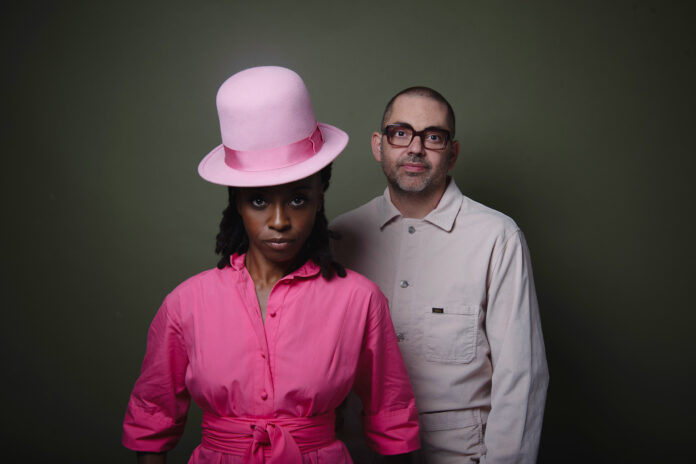 After Gui Boratto's texture-rich reading of Sounds Of Blue, the celebration of the 25th anniversary of Morcheeba continues with a new, intense, Techno-oriented remix by the New Zealand producer Race Banyon. The silky-smooth Deep House production the artist delivered on We Need It last year evolves into something more cold and rougher timbre-wise, but not less interesting on this remix. The new Race Banyon & Morcheeba song Oh Oh Yeah is a part of the series of remixes that will accompany the UK Trip-Hop and Downtempo legends' BLACKEST BLUE UK TOUR.
No remainders of Morcheeba's original gentle, swingy beat are left on Race Banyon's remix. The Wellington-based musician replaces the warm and intimate guitar strums with straightforward, abrupt synth keys. The downtempo "catwalk" of the drums becomes a Techno-march, with a level of coldness and barrenness that scream of isolation. In this hostile sonic environment, Skye Edwards' vocals feel like glowing embers, that, by some kind of magic, keep emitting warmth and light.
With all its metallicity, however, the instrumental on the new Race Banyon & Morcheeba song feels lively thanks to its progressive structure. It evolves in two ways, firstly by "growing" more and more new elements on its concrete-hard carcass, and secondly, by managing to add some kind of elasticity to the latter. The seemingly mechanical structure of the beat manages to morph and shapeshift in subtle ways that correspond to the vocal performance. The beat occupies spaces that Skye Edwards' vocals leave empty, and, at the same time, it serves as a supporting structure whenever they need to increase the emotional pressure.
With an entire remix album on the way, it is especially interesting how these new interpretations will be integrated into Morcheeba's BLACKEST BLUE UK TOUR program.
Stream Morcheeba – Oh Oh Yeah (Race Banyon Remix) on SoundCloud below!
Looking for more music like Oh Oh Yeah (Race Banyon Remix)?