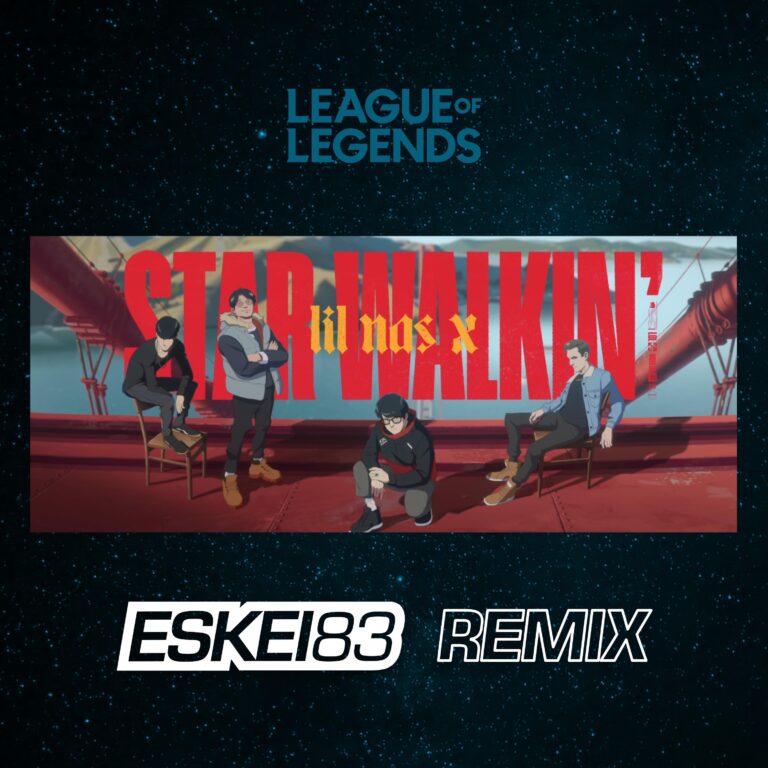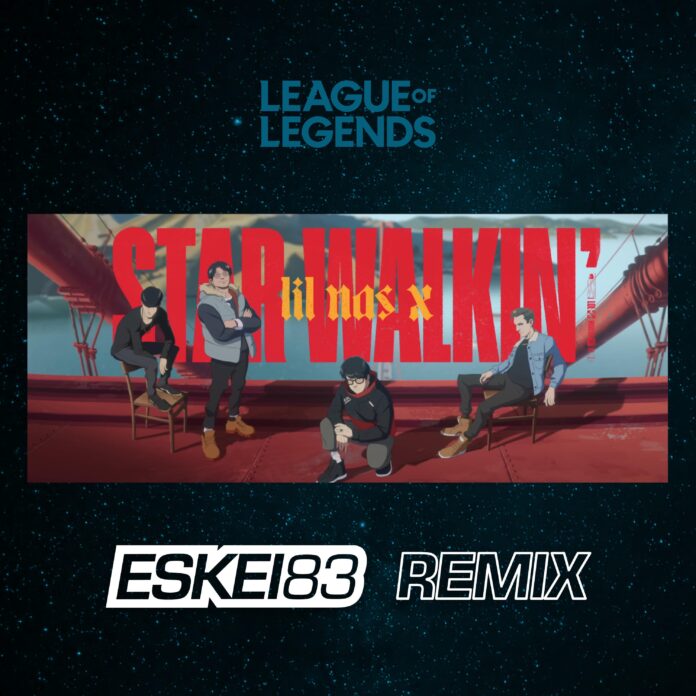 On the remix of Star Walkin, Eskei83 adapts Lil Nas X' anthem for LoL to the blistering motion of Jump-Up DnB. The German DJ finds an ideal balance between the brutal breaks and the American rapper and singer's emotional vocals. You are also in luck, because the vigorous and bulletproof-hard League of Legends Worlds theme DnB remix is available for FREE DOWNLOAD!
When it comes to Hip Hop and Rap DJs, Eskei83 is one of the artists that helped put Germany on the map. Whether you listen to the earliest classics like Get Down, the Bass & Dubstep meatgrinders like G-SH!T, Hip Hop, or the soulful Show Me Love and Like This, the grittiness and the groove of Hip Hop are at this point synonymous to Eskei83's production style.
With that in mind, the DnB remix of the League of Legends Worlds original theme by one of the biggest Pop and Hip Hop artists on the scene right now, is by no means something dumbfounding. What is truly breathtaking on the new version of Star Walkin, is how natural Lil Nas X sounds on Eskei83's DnB instrumental and how the remix manages to sound so melodic despite the insane amounts of impact and intensity the producer throws into it.
Even when the American rapper dominates the track and Eskei83 pulls back most of the synths and melodic lines, there's still a lot of movement in the background that make the song sound like it's a boiling volcano with the magma just a beat away from spilling over. With the remix available for free download, it's a great opportunity to refresh the impressions from the original League of Legends World Championship theme, the final stage of which is just a month away.
Stream Lil Nas X – Star Walkin (Eskei83 DnB Remix) on SoundCloud below!
Looking for more music like Star Walkin (Eskei83 DnB Remix)?