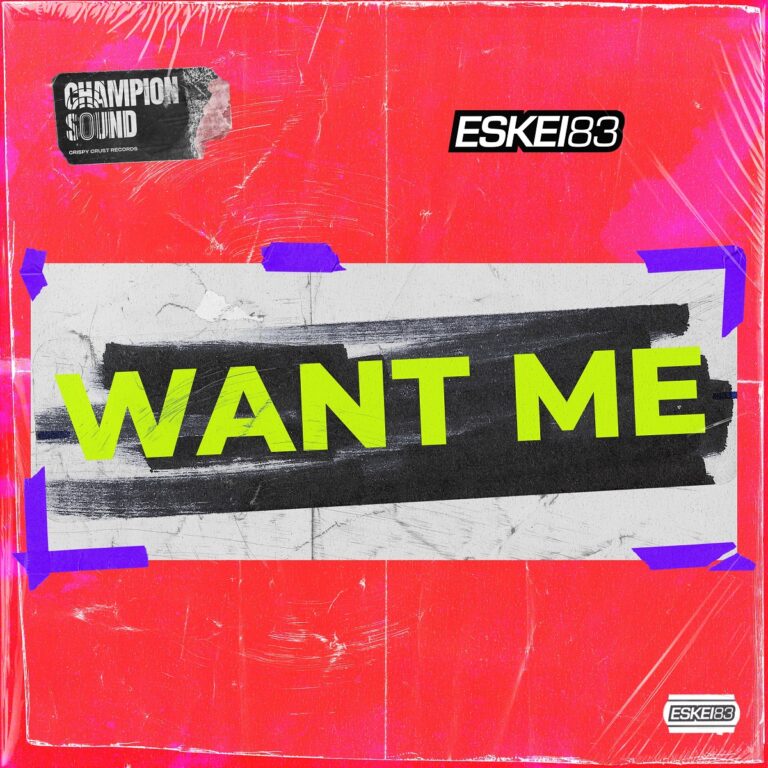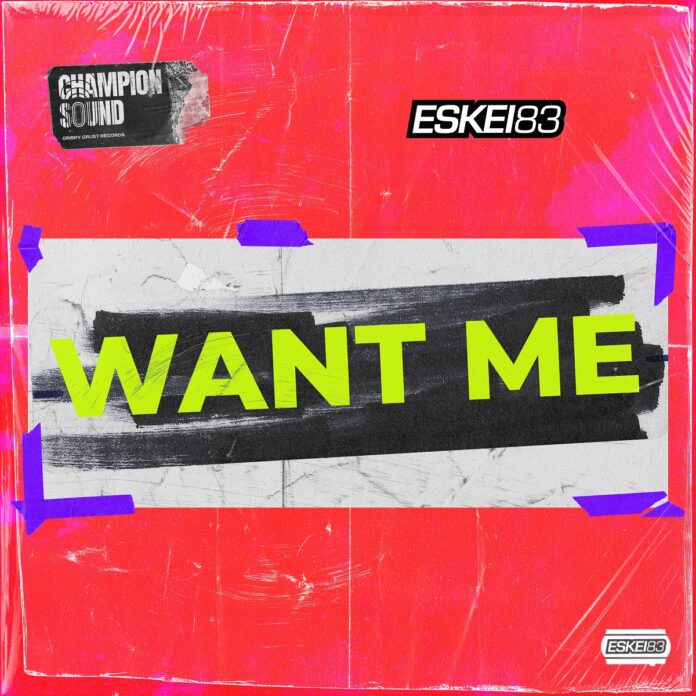 The German producer and DJ, Eskei83, is back with an electrifying Jump Up DnB anthem. The Red Bull 3Style World Champion and eight-time DJ Battle winner has globally proven himself as a successful electronic music artist with his memorable live performances and top-notch production skills. You will most likely remember him from our previous features on Like This and G-SH!T. Today, we are excited to bring you the new Eskei83 song entitled Want Me, which is a remix/flip of the classic dance music anthem Robin S – Show Me Love from the '90s.
The original tune is iconic and straightforwardly recognizable, but Eskei83 brought out the dynamic side of it to a greater extent and crafted a Jump Up DnB anthem that will surely be well-received at festivals and clubs. Compared to the original track, the melody and vocals are edited and lowered in pitch, and due to these EQ effects, the song slightly feels more slow-paced, yet more powerful and absorbing. Then, Eskei83 escalates the intensity with a classic, solid Drum and Bass layout. The kicks are unyielding, and snares are rapidly smashing in our ears whilst the percussion are generating a hasty, energetic aura. Unlike the original version, a different, intoxicating synthesizer melody kicks in with the drops as the vocals maintain a legendary catchiness. These melodies are altering as the song progresses. With this, a beautiful contrast is designed, because one can hear both the original tune and Eskei83's influential revamp while vibing to this heavy-hitter. 
Eskei83 – Want Me previously known as Robin S – Show Me Love (Eskei83 Flip) is out now on YouTube, Spotify, and SoundCloud. Without a doubt, flipping an older House music classic into a Drum & Bass banger like this must be truly challenging. However, to nobody's surprise, the German maestro did an outstanding job here! If you like Show Me Love by Robin S (we believe probably everyone does), then we can guarantee that you will LOVE this new Eskei83 song. You can also grab the FREE DOWNLOAD right HERE!
Stream Eskei83 – Want Me (Show Me Love) on Spotify below!
Looking for more music like Want Me (Show Me Love)?
Check out our Best New Drum & Bass Essential Spotify Playlist!