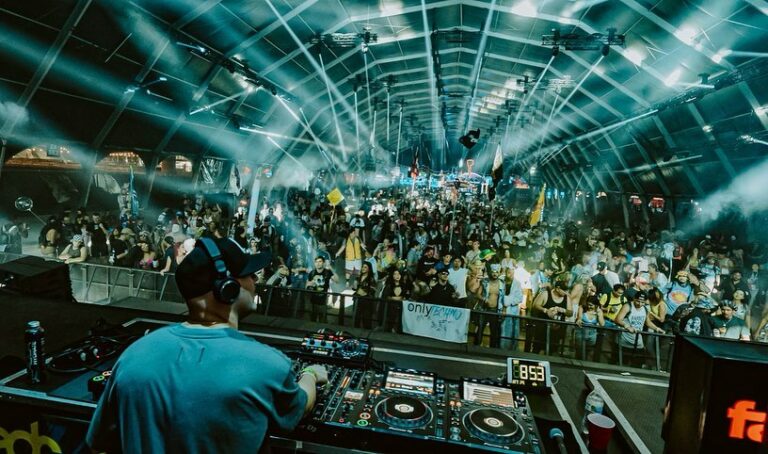 Baby from the new album In My Mind by the NYC-based DJ and producer Avision is a bouncy and groovy Techno song with nods to the classic 90s sound. It's an incredibly focused and solid almost 5-minute masterclass in sonic architecture. Built around the vintage-style four-on-the-floor bass drum loop with supporting hi-hats and claps, it's a clear illustration of the balanced approach to the sound by Maceo Plex's Ellum Records when it comes to mixing progressive elements and long-established traditions of Techno music.
Avision's dense and bass-heavy NYC new wave Techno works as an indivisible structure where no element is secondary. The grooves build themselves with the bass, drums, synths and risers and each of those fight to be the central part of the song. However, there's no sign of clashing between the pieces of the puzzle. Avision – Baby sounds incredibly crisp and clear even during its most intense parts. One could argue that this concentrated and consistent feel is the ingredient that amplifies that exact intensity. Avision allows the listener only to peek behind this thick fabric during the beat changes. Everything stops for a second, as if the densely packed club vaporizes into a sweaty steam. But these moments are short and never allow the listener to lose the ground under their feet.
Hence, paradoxically, the clustered and weighty mix of Baby is very light and levitating at the same time. It's no coincidence that In My Mind was released on Ellum Records: Baby, along with the other tracks from the album, bring the type of brutal industrial accuracy that's present in Maceo Plex's recent works.
Overall, it is a great example of the balanced and elaborate work put into an impressive debut album. This new Avision song and album are out now on all the popular music streaming platforms. A wonderful Christmas gift for the fans of NYC Techno and for those who seek detail-rich and atmospheric yet energetic sound.
Stream "Avision – Baby" on Spotify Below!
Looking for more music like "Baby"?