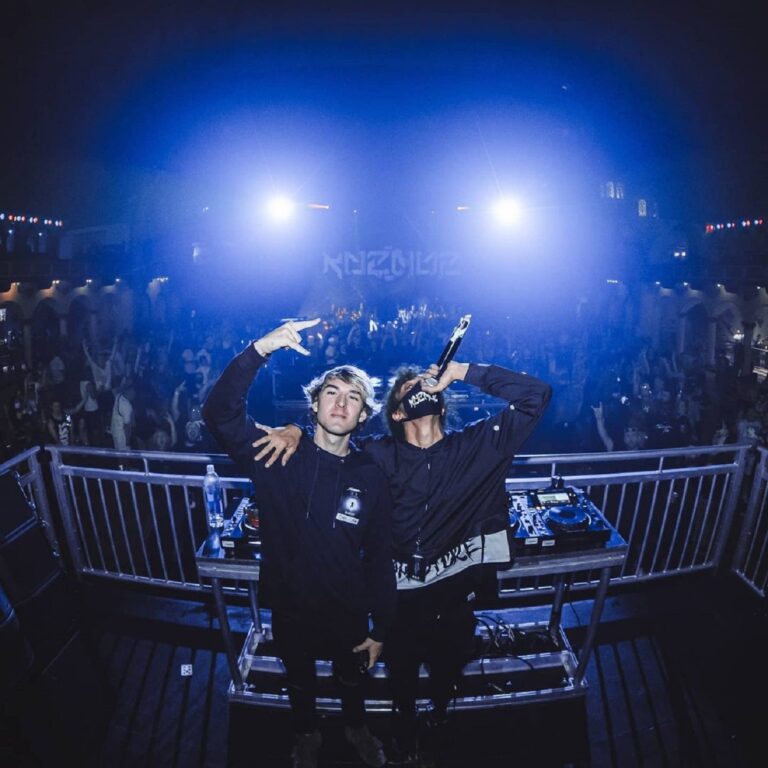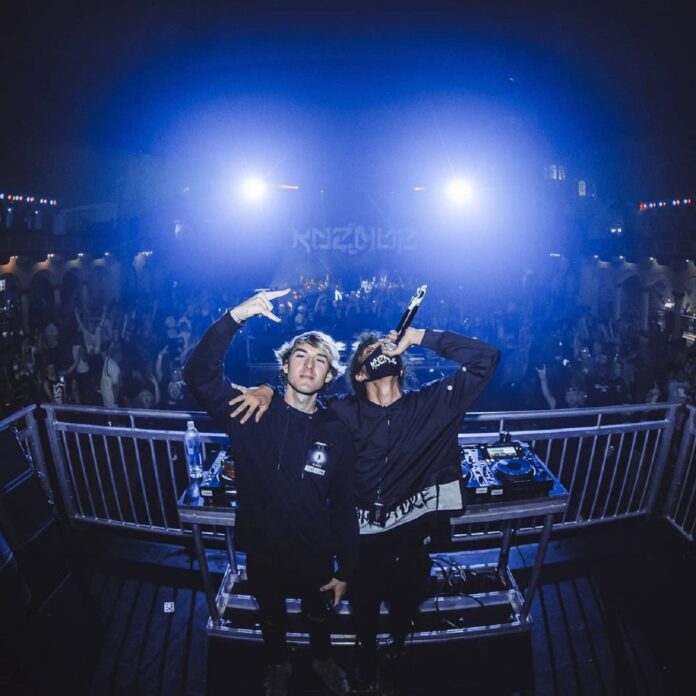 Following the riot that was "Cyber Resistance," Kozmoz is back with a fresh stint titled "Worlds Crashing." This propulsive hard hitter on the new Gud Vibrations Dubstep portfolio is a clear indication that this producer has the reins of aggressive bass music at his fingertips. Kozmoz has also received a stamp of approval from some of the biggest heavyweights of the Dubstep movement, such as Marauda, Antiserum, SLANDER, and Dirtyphonics. He consistently makes his presence felt by dropping powerful releases for his fans, landing him coveted accolades and an enviable portfolio. "Kozmoz – Worlds Crashing" truly expands the tangible limitations of Future Riddim Dubstep soundscapes. The furious mesh of sonic assault delivered over mood flipping vocals will rouse conflicting emotions within the listeners. 
"Kozmoz – Worlds Crashing" opens with a rumbling ambiance leading into the heart-stealing vocals layered over soft and hypnotic melodies. The earth-shattering leads and dramatic synths launch the track into a dizzying realm. This Future Riddim Dubstep cut is really fueled with a storming ambiance. The onslaught of crowded bass and intense rhythmic buildups will hold you captive of this new Gud Vibrations Dubstep effort. Once the drops hit, the song goes into an all-out strike of glitchy synth patterns and raw grinding textures. "Worlds Crashing" collides in a frenzied urgency with invasive beats that spell out emotional chaos. 
Kozmoz has woven an electrifying festival anthem with colossal drops and hooks to elevate this Future Riddim Dubstep track. The soaring and zapping array of disruptive beats will cause an adrenaline spike through your veins. However, throughout "Kozmoz – Worlds Crashing," the song is also pushed into temperate dimensions with whirling and organic vocal treatment. This song will punish and caress you in a divergent ecstasy. We are sure that this latest festival heater will turn the dancefloors into a pool of melting and raging bodies. You can experience the intoxicating sorcery of "Worlds Crashing" on SoundCloud below.
Stream "Kozmoz – Worlds Crashing" on SoundCloud below!
Looking for more music like "Worlds Crashing"?