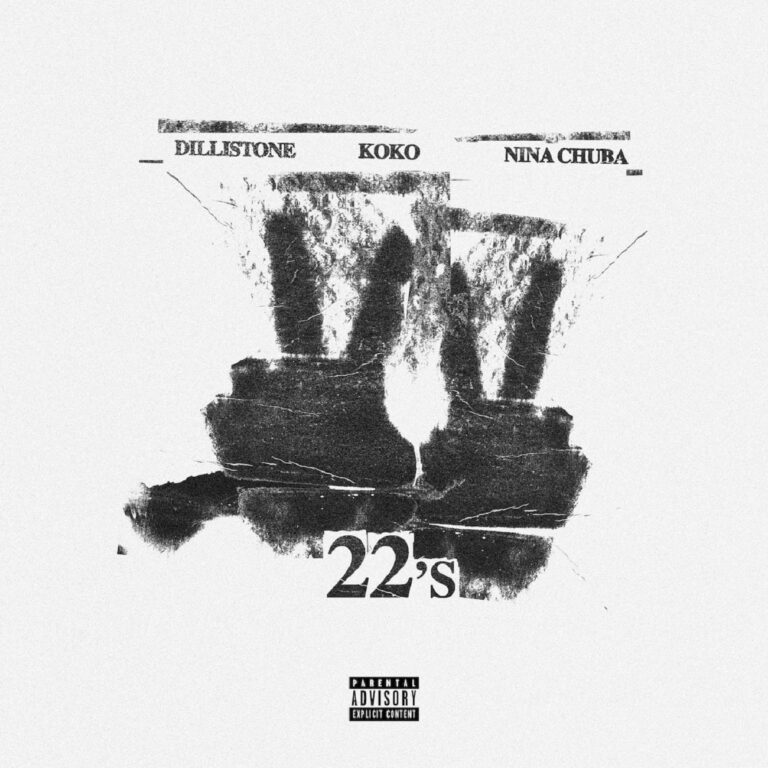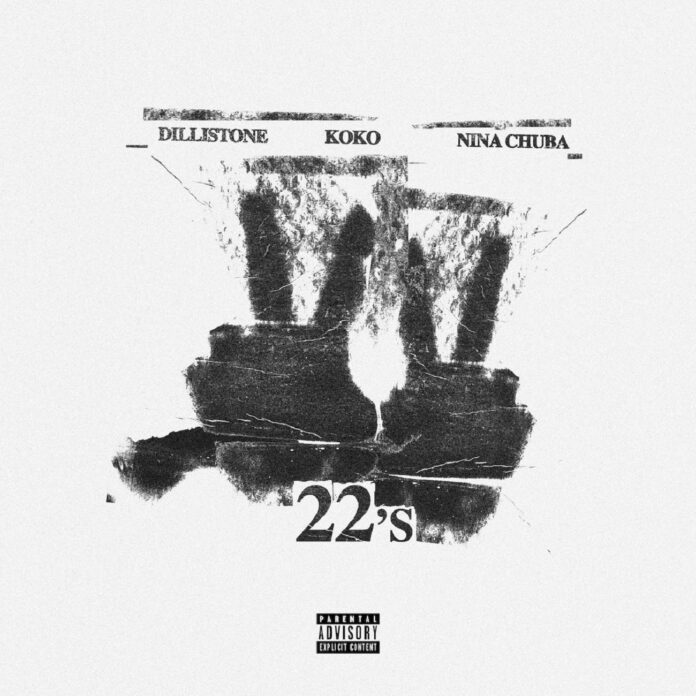 The Bristol-based trio KOKO made their debut with the release of 'Freak' which came out in 2019. Since then, they have only gone on to put out infectious tunes like, 'Eyes So Wide,' 'Tell Me Do You Care?' and 'Why Can't You See Me?'. All of these tracks have been streamed tens of thousands of times on different audio streaming platforms already. They have now joined forces with Dillistone and Nina Chuba to drop their first song of the year titled, '22s.' This new Nina Chuba music is some incredible stuff that truly showcases her talent as a singer/songwriter. KOKO x Dillistone x Nina Chuba – 22s is an engrossing effort. The song is out now on all music streaming apps and is also accompanied by the 22s lyric video on Youtube. This KOKO music video is just as interesting as the song itself! This is what Dillistone and Nina Chuba had to say about the track:
"22s is a track about being a walking disaster you just can't leave alone. Your flaws are perfect in all their messed up glory and if that makes you a living catch-22, then find someone who doesn't mind playing with fire"
There aren't that many songs that will get you hooked at first listen but KOKO x Dillistone x Nine Chuba – 22s is certainly one of them. It is an entrancing Pop & Electro Pop track with an intoxicating Slap House energy. The song kicks off with Oliver Garland of KOKO welcoming the listeners with his smooth vocals that blend nicely with soft synth stabs and a powerful bassline. The big moment in the track comes when both Garland and Chuba fuse their voices brilliantly during the chorus, giving you goosebumps. The aura of the song is quite gloomy but still brings a nice playful energy. This new Nina Chuba music shines in part because of her on-point vocal performance. While it is a downhearted track, the 22s lyric video is fun to watch as it features all the collaborating artists hanging out together. We are truly loving the style of this KOKO music video. This is what the trio said about the song:
"We instantly clicked and built the story of the song about a failed relationship. We felt we'd all been in the same situation where everything we did seemed to be wrong. When you constantly find yourself in these scenarios, it's that feeling of 'damned if you do and damned if you don't', a catch-22."
KOKO x Dillistone x Nine Chuba – 22s hits right in the feels, we really can't get enough of this enticing song. If you like Dillistone's mesmeric releases like, 'On the Edge,' 'Immortal,' and 'Body On Fire,' then you are absolutely going to love this track. This new Nina Chuba music and the 22s lyric video really show what a blast it was for the guys to produce this fascinating gem together. Just like us, we are sure you are going to enjoy the KOKO music video just as much as the track itself!  
Stream 'KOKO x Nina Chuba x Dillistone – 22s' On YouTube below!
Streaming Options:
KOKO x Nina Chuba x Dillistone – 22s Apple Music
KOKO x Nina Chuba x Dillistone – 22s Spotify
KOKO x Nina Chuba x Dillistone – 22s SoundCloud
KOKO x Nina Chuba x Dillistone – 22s FREE DOWNLOAD
KOKO x Nina Chuba x Dillistone – 22s Download
More Streaming Options HERE.
---
More About KOKO:
Koko make electronic music for any occasion. The Bristol trio's dark, dynamic pop is awash with oceans of feeling and spiced with an indie, hip hop swagger. It's the soundtrack to your Saturday night, to the time you held hands at the bus stop, and to all those 4am hands-in-the-air moments.
More About Dillistone:
Hi I'm Dillistone (real name Morten) from Denmark, I'm living in Berlin atm it's really nice here, but I think I want to move a little outside the city and get some more forest vibes Little update: I'm producing a lot for other people, especially for Nina Chuba you should check her out she's great. I'm focusing a lot on putting out tracks and not trying to overthink things too much, I'm terrible on social media but hmu on Instagram if you want to say hi