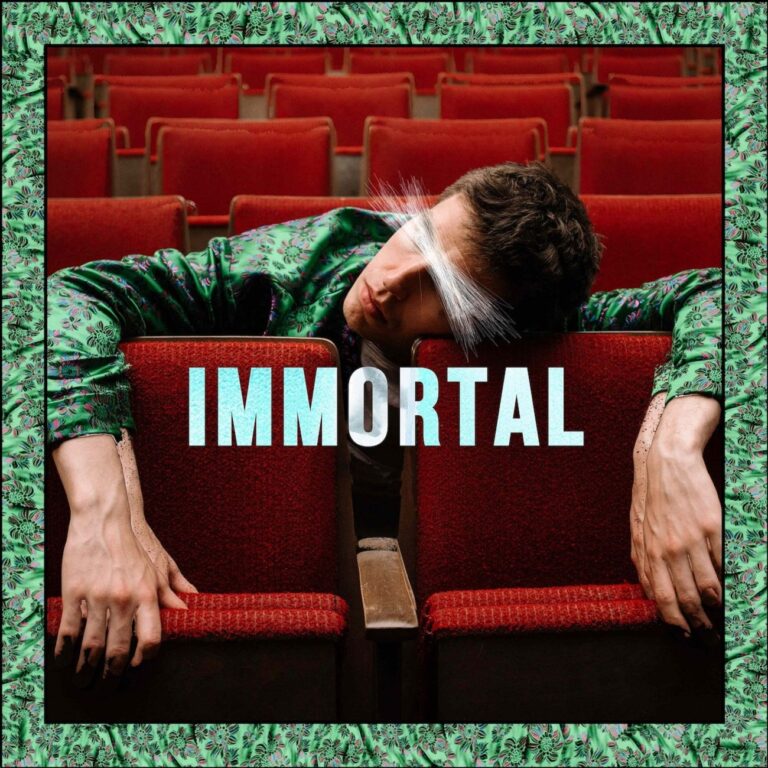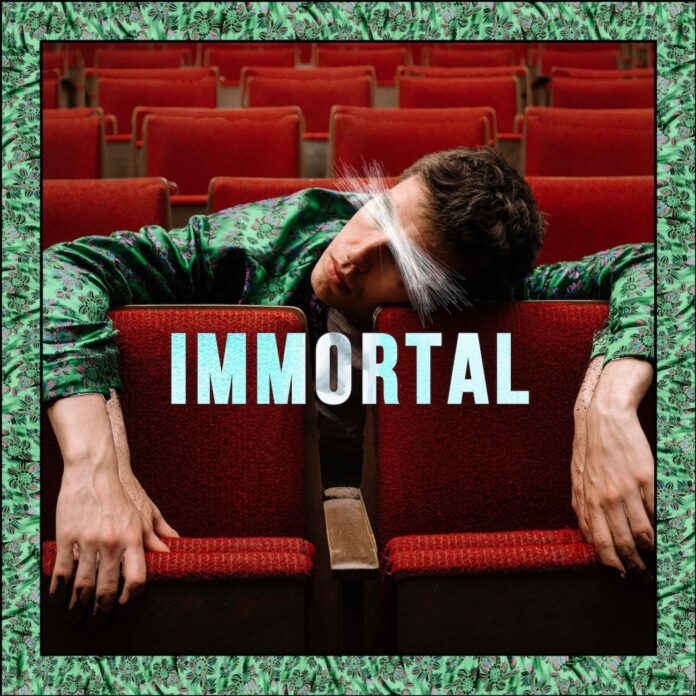 Whenever Dillistone and LILI N collaborate, magic happens! Their track 'Rude' is just an example of how well their styles complement each other. They have now worked together once again to bring you the mesmerizing opus, 'Immortal.' This new Dillistone music is a fine work of art that shows how far he has come on his journey. Riding high on the success of his recent thrilling release 'Body On Fire,' Dillistone – Immortal is a power fueled affair. He brings his signature artistic production whereas, LILI N adds exuberance with her vocals and lyrics in this defiant yet crushing track. This is what Dillistone has to say about his latest offering:
I love this song. It is a deeply sad story about being with someone who is sociopathic and how they are a liability when you are around them. We wrote it in an old bungalow in LA where the song was originally much slower, but now its a driving power track that is more defiant than it is defeated. LILI N is without doubt one of the best songwriters in the world, so get the lyrics pulled up and cry-dance with us.
Dillistone – Immortal is a delicate and dynamic affair that never has a dull moment. The track is a percussive blend of warm and seductive vocals with crunchy basslines. This new Dillistone music features a smooth flow that will hold the listeners in its spell. The prominent melody of this mingle of Electro Pop and Deep House is what will propel the listeners to play the song on repeat. The lyrics from LILI N are a gloomy narrative that is enhanced by her emotional vocals. She successfully brings vivid storytelling to the track, chronicling the tribulation of being with a sociopath. The song will encapsulate you with its enticing and powerfully glorious aura.
This stunning tune highlights elated melodies with jubilant vocals with a flavor of 90's nostalgia. The song comes pulsating with alluring percussion and dynamic synth stabs resulting in a superb delivery. The duo adds a solid cohesion and sound variety to this Electro Pop track. This intriguing new Dillistone music has a classic bouncy thump and draws that kindles conflicting emotions. 'Immortal' is a sonic treat that is loaded with punchy rhythms, and classic trunk-rattling sounds.
Dillistone – Immortal featuring LILI N is a tenacious delivery with heartfelt vocals and warm and hypnotic cadences. He has clocked a sensational and indispensable array of orchestral arrangements along with exceptional beat making skills on this Electro Pop release. Overall, it is a captivating opus, especially for those who crave for a fresh take on classic 90's sound. 
Stream 'Dillistone x LILI N – Immortal' on YouTube below!
Streaming Options:
Dillistone x LILI N – Immortal Apple Music
Dillistone x LILI N – Immortal Spotify
Dillistone x LILI N – Immortal Soundcloud
Dillistone x LILI N – Immortal FREE DOWNLOAD
Dillistone x LILI N – Immortal Download
More Streaming Options HERE
---
More About Dillistone:
A love child of Copenhagen, Shanghai, London and Berlin, Dillistone is the stage name of Morten Aamodt, a Danish-born producer and DJ who learnt his art in the post-World War II bunker studios and clubs of China. Partly raised in Copenhagen, Dillistone moved to Shanghai at an early age, a melting pot of nationalities and experiences with an emerging music scene that was readily open to new sounds. It did not take long for him to start DJ'ing at club nights at the ripe age of 16 and running his own regular nights a year later in some of the city's underground clubs. Post Shanghai, Dillistone secured a place at the Liverpool Institute of Performing Arts where he trained in Acting, something that undoubtedly influences his music and can be heard in the frankness about emotions and what lies beneath the facade. Grounded in a blend of singer-songwriter and slowly evolving electronic productions, Dillistone is known for manipulating vocal chops and narrative lyrics to create songs that you will cry or love to. He first gained exposure online through well-received remixes of Dua Lipa, Laurel, and Frances before releasing a dream-like collaboration titled 'Diamond Child' with singer-songwriter Aayushi, that found its way to the top of Hypemachine. Since then, Dillistone has featured regularly at the top of the Hypem charts, releasing his debut EP "Furnace" in 2016 and a double single release via Youtube channel Mr Suicide Sheep's tastemaker label, Seeking Blue – which has since racked up 6 million streams on Spotify, and a concept EP called 3rd Culture EP in 2019. Besides creating his own music, Dillistone also produces and writes for artists internationally under EERA Edition / BMG from his base in Berlin.
Dillistone – Immortal Lyrics:
[Verse 1]:
You opened my heart up,
Thought that it wouldn't be the colour of your own
Of your own
You are not fragile
You're barely human, you are numb to the bone
To the bones
[Pre]:
You handle me too hard
I'm cracking at my core
I'm made of porcelain
Compared to you, I can't afford
To let you in my life
Cause you could bleed me dry
I'm drowning under water,
while you're diving
[Chorus]:
This ain't love this is murder
Murder, murder
This ain't love this is murder
Murder, murder
I'm not immortal my love
(I'm not immortal my love)
(I'm not immortal like you)
(I'm not immortal my love)
(I'm not immortal like you)
[Verse 2]:
You live your life like I'm not living it with you
With you
I am a target, as long as I'm standing next to someone bullet proof
Bullet proof
[Pre]:
You handle me too hard
I'm cracking at my core
I'm made of porcelain
Compared to you, I can't afford
To let you in my life
Cause you could bleed me dry
I'm drowning under water,
while you're diving
[Chorus]:
This ain't love this is murder
Murder, murder
This ain't love this is murder
Murder, murder
I'm not immortal my love
(I'm not immortal my love)
(I'm not immortal like you)
(I'm not immortal my love)
(I'm not immortal like you)
[Post]:
Murder, murder, murder
This ain't love this is murder
Murder, murder