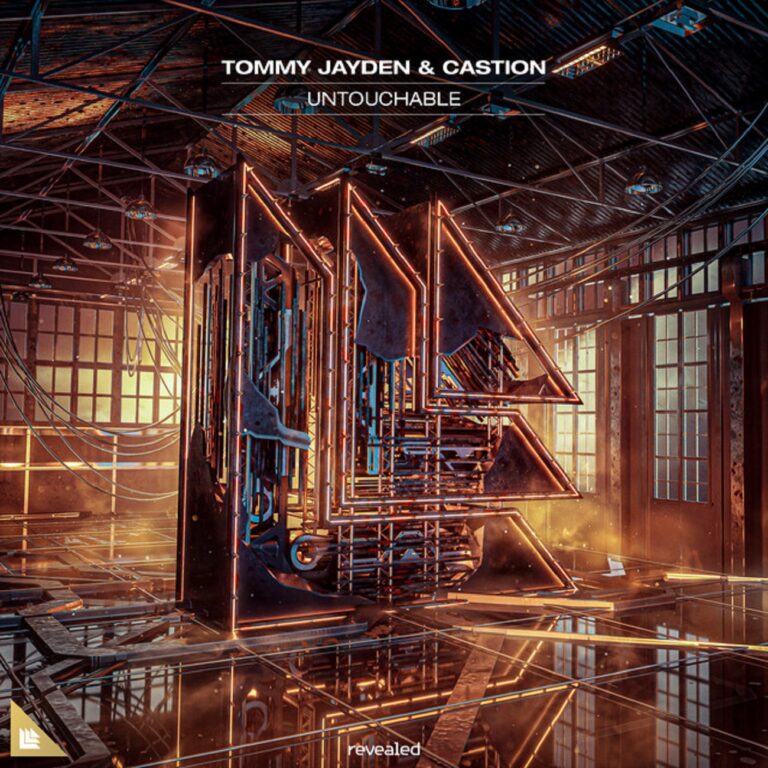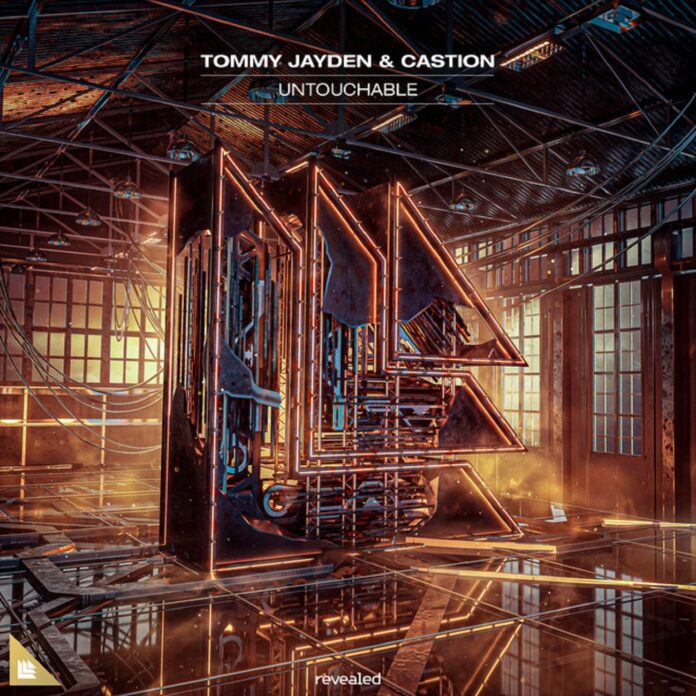 Lo and Behold! One of the most sought-after DJ/producers, Tommy Jayden has released a brand-new single entitled, 'Untouchable.' Following the success of his previous collaboration, 'Time' with Artelax, this new Tommy Jayden music explores new territory, i.e., more experimentative and groundbreaking. With him on this massive Bass House gem is Castion, who is famous for his viral song 'Pyro.' So, get ready to be blown away by the hard Bass / Future House beats of this fiery new track. Out now on Revealed Music, Tommy Jayden x Castion – Untouchable collides as a force-fueled delivery that will spike your adrenaline through the roof.
Tommy Jayden x Castion – Untouchable is a hit the pedal to the metal kind of release that moves like a slithering snake. The rigid and slapping vibe of this Bass / Future House opus feels like an addictive gut-punch to your core. This new Castion music grows into colossal sonic elements and bring a festival intensity that many people are craving at the moment. Picked up by Revealed Music, this banger pounds and crashes with an alarming bassline and pumped-up synth arrangements. From the get-go, 'Untouchable' is swarmed with high-tension percussion that add an intense rhythmic diversity to the song.
Post the sweltering drop, this new Tommy Jayden music takes on a more mechanical approach, featuring broken pulses, rippling riffs, and an overall heavy-hitting atmosphere. The combination of hook-worthy cadences and choppy vocal snippets on Tommy Jayden x Castion – Untouchable embeds an electrifying and flippant energy into the mix. The powerful Bass / Future House energy of the composition blends effortlessly with in-your-face, melt-your-brain sort of pulsating vivacity. It's this mystifying contrast of musicality on this Revealed Music release that will surely, hopefully soon, set fire to dancefloors.
All in all, Tommy Jayden x Castion – Untouchable is a genre-defying club heater that is impossible to ignore. This Dutch x Spanish collaboration is only going to amplify the popularity of both artists to great heights, and make them 'Untouchable'!
Stream 'Tommy Jayden x Castion – Untouchable' on YouTube below!
Streaming Options:
Tommy Jayden x Castion – Untouchable Apple Music
Tommy Jayden x Castion – Untouchable Spotify
Tommy Jayden x Castion – Untouchable SoundCloud
Tommy Jayden x Castion – Untouchable FREE DOWNLOAD
Tommy Jayden x Castion – Untouchable Download
More Streaming Options HERE.
---
More About Tommy Jayden:
As a product of Europe's former culture capital, Rotterdam in The Netherlands, Tommy Jayden's love for music started at the age of 8, when he used to spend night after night listening to his parents Michael Jackson cd's. Inspiring as MJ was for him, Tommy's interest quickly shifted to house music. By the age of 12 he decided to create his own little crowds. After buying some speakers and a mixer, the Tommy Jayden drive in show was born. After 2 years of developing his crowd controlling skills by doing drive in shows at birthdays and weddings, he felt the urge of getting in to producing his own music. Discovering a passion for electronic music in his teenage years, Tommy Jayden found the best place to created his own inimitable sound and style at the prestigious Herman Brood Academy. With a mix of Future House and Bass House, Tommy Jayden was ready to bring the music to a next level. By releasing his first tracks all independent, Tommy Jayden drew the attention of several labels. Which led to his debut on Armada Music. After that the ball kept rolling towards greatness. Coming off a slew of successful singles on labels such as Spinnin', Revealed Recordings, Hexagon, Armada, Future House Music, Maxximize and more, Tommy Jayden is also quickly becoming one of the most in demand remixers for A-Listers; Kygo, Selena Gomez, and R3hab just to name a few. And with the release of Tommy Jayden x Castion – Untouchable, he is on his way to dominate 2021.
More About Castion:
Castion is a young and talented music producer based in Spain.
He has releases on the most important labels in the electronic music industry such as Spinnin' Records, HEXAGON, Armada Music, Revealed Recordings, Mixmash Records and many more. His tracks have been supported by big DJ's like Martin Garrix, Don Diablo, Nicky Romero, Afrojack, Oliver Heldens, etc.
Castion has millions of plays on his songs, and he reached big numbers through his track 'PYRO' which became viral on Tik Tok with over 1.5 Billions of plays thus traveling the world.
---
Looking for more tracks like "Untouchable"?