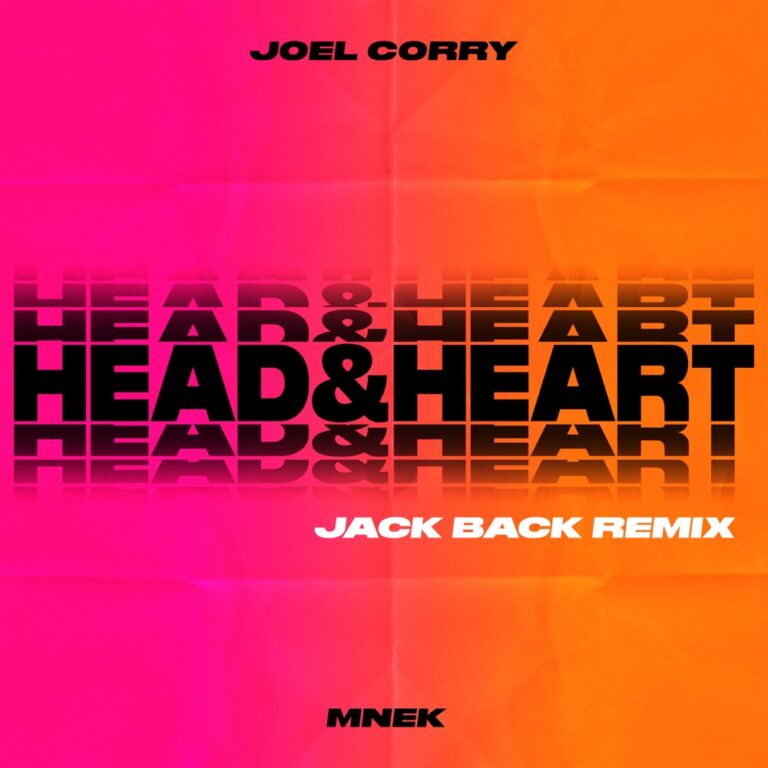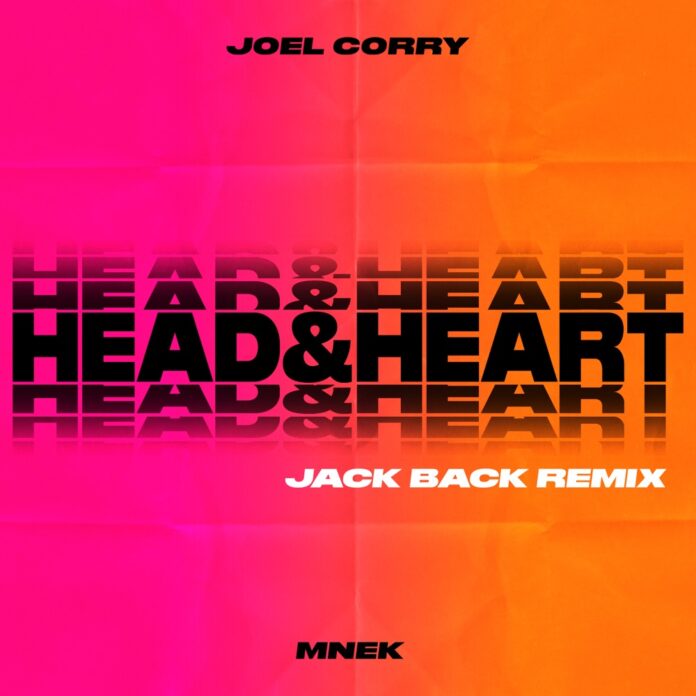 Joel Corry first attained fame when he reworked Monsta Boy's 'Sorry.' Since then, he has been pretty much unstoppable, putting out one hit after the other. He has even gone on to perform at Top of the Pop's Christmas Day and New Year specials and Capital's Jingle Bell Ball. He recently released a track with Grammy-nominated singer-songwriter MNEK entitled 'Head & Heart.' It became a chart-topping hit in the United Kingdom, helping them find even more success. Jack Back, the underground alias of superstar DJ and producer David Guetta, has now issued his remix of the track. His version is a groovy affair that is led by warm chords and smooth tones, giving an instant feel-good vibe to the listener.
Jack Back has crafted his remix of Joel Corry and MNEK's 'Head & Heart' with artistic precision. The song features an eloquent melody and is deliberately forged with groovy riffs and waving basslines, making it a must-listen. With the signature touch of Jack Back, this track has the potential to be a real flyer on the charts. He has created some incredible sound textures that will encapsulate the listeners in its illuminating aura.
This version of 'Head & Heart' by Jack Back creates a marvelous blend of chromatin basslines, atmospheric pads, rhythmic percussion and suave vocals. All of these elements work in union to a cast a spell on you. This remix creates an overwhelming aura that builds the crescendos of heart-throbbing passion. The song has a storming feel that will make you want to listen to it on repeat.
Remixes like 'Head & Heart' are more like a compact powerhouse that skillfully fluctuate between House music clichés. It is a remarkable remix by Jack Back that will rip off the dance floors with its infectious energy. The artist masterfully put a glossy finish to his version by concocting soaring elements making it a highly creative cut that complements the original by Joel Corry and MNEK perfectly.
Stream 'Joel Corry x MNEK – Head & Heart (Jack Back Remix)' on YouTube below!
Streaming Options:
Joel Corry x MNEK – Head & Heart (Jack Back Remix) Apple Music
Joel Corry x MNEK – Head & Heart (Jack Back Remix) Spotify
Joel Corry x MNEK – Head & Heart (Jack Back Remix) Soundcloud
Joel Corry x MNEK – Head & Heart (Jack Back Remix) FREE DOWNLOAD
Joel Corry x MNEK – Head & Heart (Jack Back Remix) Download
More Streaming Options HERE
---
More About Joel Corry:
Joel first broke through last summer with 'Sorry' – a thumping re-work of Monsta Boy's UKG classic of the same name – which spent 10 weeks in the UK Top 10, peaking at #6, and broke Shazam's all-time daily record in the UK after receiving over 41,000 tags in one 24-hour period last July. He followed that up with the release of 'Lonely' in January, which went on to peak at #4 on the OCC and spend a mammoth 11 weeks of its own inside the UK Top 10, firmly marking him out as the UK's biggest breakout dance producer of the last 12 months.
As a DJ, Joel also toured extensively throughout 2019 and early 2020, as well as making his debut at Capital's Jingle Bell Ball and Top Of The Pops' Christmas Day & New Year specials alongside the likes of Lewis Capaldi, Freya Ridings and Stormzy. He headed out on his first ever headline Australian Tour in January and supported both Sigala and Jax Jones on their UK Tours in February, while also turning in official remixes for the likes of Stormzy ('Own It' ft. Ed Sheeran & Burna Boy), Wiley, Aitch, Sigala and Ella Eyre over the last six months.