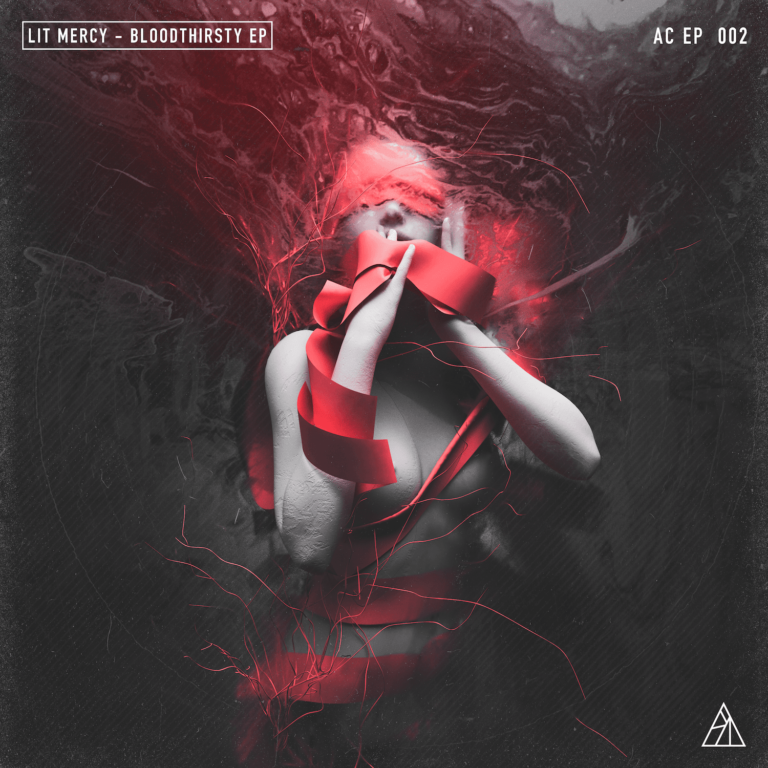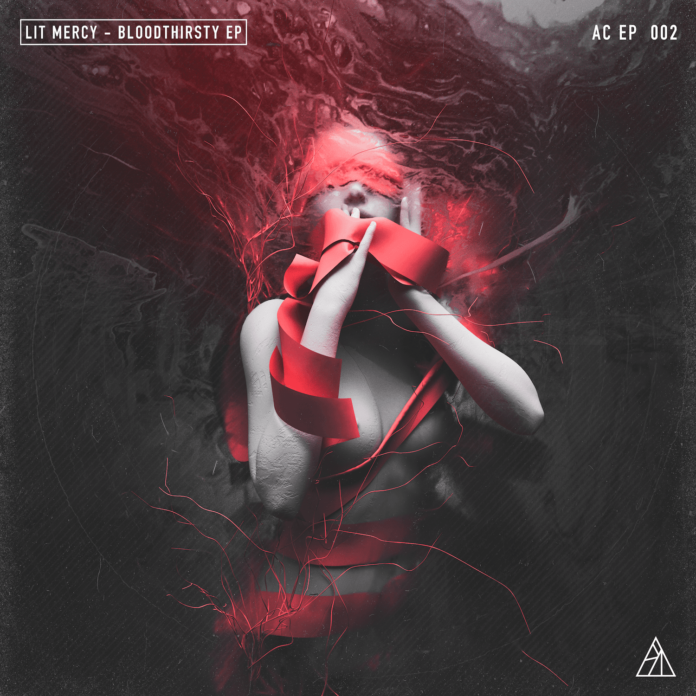 Based in Tokyo, Japan, Lit Mercy is slowly becoming a major force on the bass music scene. He is behind tracks like, 'Error Code' and 'The Church.' This talented producer has now set the world abuzz with the release of his extended play, 'Bloodthirsty.' Issued on his label, ARANCK Collective, that previously released the amazing 'PARADIGM' (which you should absolutely check out if you haven't), 'Bloodthirsty' depicts emotions of fear, despair and tragedy along with concepts of fictional phenomenon and human liveliness. 
'Bloodthirsty' is full of surprises and contains the flavors of both Dubstep and Leftfield Bass music. Released by ARANCK Collective, the EP is composed of six well-crafted songs all of which are produced meticulously in distinctive styles that will hit the listeners hard. Lit Mercy has worked his magic on this extended play that proves just why he is getting all the attention from the fans of bass music.  
Lit Mercy's 'Bloodthirsty' opens with the badass track 'Middle.' The song features dramatic synth stabs and vocal chants that are layered over lethal basslines, making it a banging Dubstep tune. It is a dark track that will haunt you with its eerie pads and destructive sound design. The song opens with a vigorous rhythm and features different razor-sharp elements that add to its sinister vibe. 
The second track on 'Bloodthirsty' is titled, 'Estrangement.' He polished this song with masterful vocal chops and atmospheric pads that are layered over crisp beats and impassively percussive elements. This makes it a hard-to-resist tune for bass music fans. It is a stunning production that is led by a booming bass and has a very distinctive ambiance. This incredible track is all a club DJ needs to amplify the crowd's energy levels.  
Next up is 'Alien Blood' which is placed at the third spot on 'Bloodthirsty' by Lit Mercy. Released by ARANCK Collective, this song is a powerful Dubstep track that will rattle the club with its sheer intensity. The song applies wavering synths against strong clicks and deep bass tones that will send shivers to your core. This is an energetic piece that will blow you away with its two earth-shattering drops. 
The EP continues with the forth track entitled 'Eater.' This one feels like a post-apocalyptic soundtrack with mysterious themes. The solid hook really boosts the overall energy of the song, making it a peak-time festival banger. The track is driven by hard-hitting low-ends that make the track incredibly fierce and intense. This superlative track is all you need to make your dubstep playlist shine!   
The fifth track on the extended play is called 'Corrode'. The song is synchronized with ultra-rhythmic, pummeling beats that are firmly planted into fresh percussion, making it a lethal cut. Musically, this track is a sumptuous mix of synth and bouncing sub-bass throughout. It will hook you into its thrilling vibe while making you headbang uncontrollably. 
The last track on Lit Mercy's 'Bloodthirsty' is titled 'Pandemic.' It is a peak time Dubstep track that is dominated by thumping synths and pounding basslines, which will make crowds go wild. The song has an infectious aura that will instantly grip your attention. It is a festive heater that will bring an adrenaline rush to the listeners.
Lit Mercy has structured all of the six tracks on 'Bloodthirsty' with versatility and excellence. Issued by ARANCK Collective, this EP is a work of art that will amaze you with its production quality. We are beyond excited to feature this extended play and hope that he keeps on entertaining us with more of such bass-heavy gems. 
Stream 'Lit Mercy – Bloodthirsty' on SoundCloud below!
Streaming Options:
---
More About Lit Mercy:
Lit Mercy (Yuji Okuizumi) will be releasing his debut solo EP on 8/22 from ARANCK Collective, an independent music label based in Tokyo pushing innovative bass music. Lit Mercy is the co-founder and label head of ARANCK, founded in 2019. Bloodthirsty EP is an artistic attempt to express emotions of tragedy, fear, and despair entangled with concepts of human liveliness and fictional phenomenon.