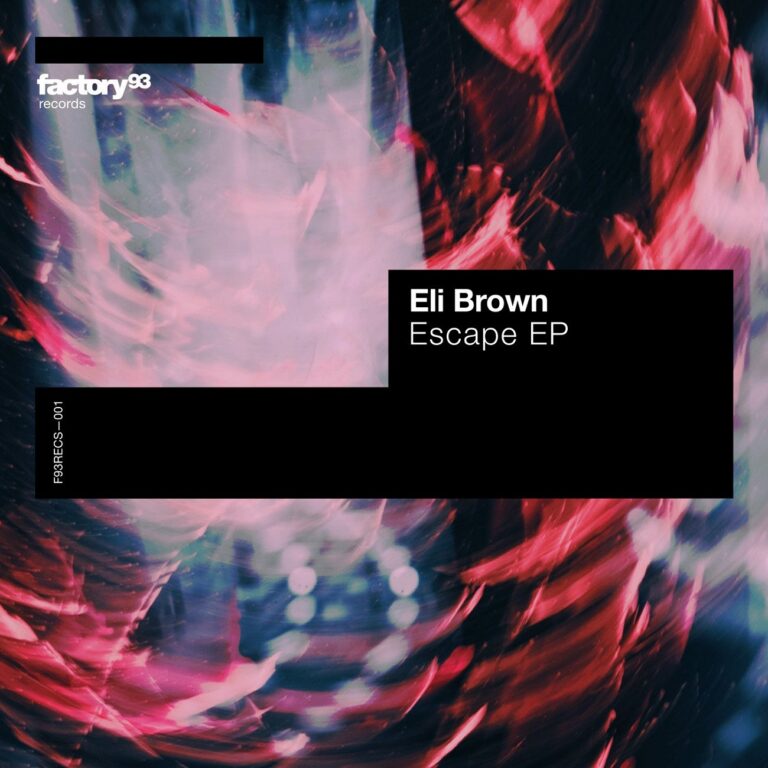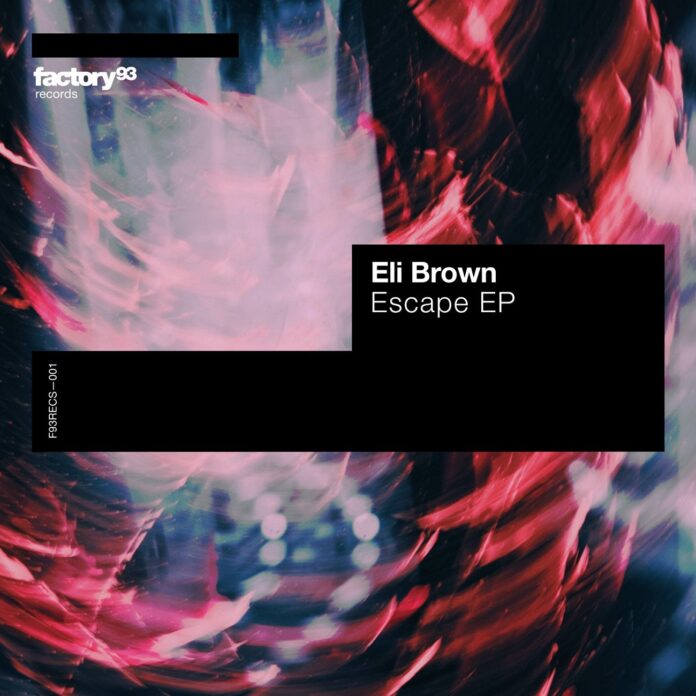 2021 is proving to be an exciting year for EDM music fans as one mind-blowing release after the other is conquering the airwaves. Artists and labels are leaving no stones unturned to pique and hype the listeners. Leading the forefront of the sonic movement is the unveiling of Insomniac's new underground label Factory 93. This newly minted label is rolling out its debut with Eli Brown – Escape EP. Featuring three tracks titled 'Escape,' 'Morning Light,' and 'My House,' this EP, in its truest sense, epitomizes the old school House & Techno vibes. The Bristol-based producer, Eli Brown, has been storming the dance music scene with his melodic gems such as 'Desire' and 'Immortal.' This artist has mastered the craft of Techno music like very few others in the industry. His music is a fireball of raw and exuberant elements that can flip a club's atmosphere 360-degrees. And this new EP is no exception as well.
There could have been no better launch for the freshly incepted underground label Factory 93 than the massive release of Eli Brown – Escape EP. The tracks on this record travel up and down the energy level radar, encapsulating Brown's relentless talent for conjuring hypnotic old school House & Techno sounds. The lead track of the extended play, 'Escape' is a turbulent bass-dominating Techno composition that feels indulgent and grimy. This tune hits and soothes our bruised soul on the same meter. The 90's nostalgia and stirring, trance-like synth stabs lead this explosive and reflective song into unreal sonic dimensions. Primed with magnanimous drops, this bass-heavy delivery is as potent as his collaboration 'Trouble' by Eli Brown & Talk Show.
The next track on the record, 'Morning Light' goes more on the pulsating and melodic side of Techno, and perfectly shows off Brown's signature moves. Followed by this booming delivery, Eli Brown – Escape EP concludes with a vintage flavored House opus called, 'My House.' This vivacious track is a pure party starter. It's that catchy and infectious! The unstoppable, drum-savvy beats with pulling vocal chops are highly captivating. The banging fusion of crisp synths and striking bassline embodies a reverberating and ground-shaking old school House & Techno arrangement.
Dropped on the underground label Factory 93, the 'Escape EP' is everything that we expect, and even more, from the sonic stalwart, Eli Brown. Yet, he has managed again to totally rock our worlds with his elevated understanding of old-school inspired trance-induced, Techno goodness.
Stream 'Eli Brown – Escape EP' on Spotify below!
Streaming Options:
---
More About Eli Brown:
Eli Brown has rapidly established himself as an artist of real distinction in the house world, with his records making an immediate impact upon a flurry of the industry's biggest names: Carl Cox, Green Velvet, Fisher, Claude VonStroke, Black Madonna, Denis Sulta, Calvin Harris and Annie Mac, the latter of which selected an Eli Brown song twice to become the 'Hottest Record In The World' on her BBC Radio 1 show. Eli Brown's success on the radio and admiration from his peers has turned the attention of Dance Music royalty, Calvin Harris, as the pair have started to write music together. Their 'Moving' EP became the first collaboration on Calvin Harris' Love Regenerator series.
As diligent a DJ as he is a producer, Eli Brown traveled the globe in 2019 for his Come Together World Tour which included debut plays in Singapore and Japan as well as highly anticipated return visits to the U.S., Canada, Brazil and Ibiza
---
Looking for more music like "Escape EP"?