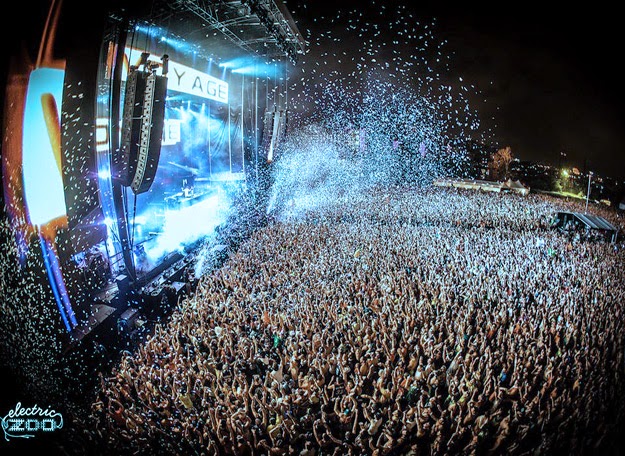 A lot of our New York followers will be happy to know that Electric Zoo producers confirmed on Facebook that the EDM festival will return to New York's Randall's Island this summer, despite sparking a national debate last year when two concert-goers died of drug-related causes.
The 2014 festival will feature new safety measures, according to the Wall Street Journal, including hiring plainclothes security guards, drug-sniffing dogs at all entrances, background checks on vendors and employees and providing free or cheap electrolytes. Ticket holders will also have to watch a PSA about drug safety before having their passes validated.
"We are incredibly excited to bring Electric Zoo back to New York," E-Zoo organizers Mike Bindra and Laura De Palma said in a statement. "Over the past five years, Electric Zoo has grown tremendously, becoming a critically acclaimed, internationally recognized music festival. The opportunity to again host Electric Zoo on Randall's Island is a responsibility we take seriously, and we look forward to expanding our safety and security measures in order to further improve the concert experience for our fans."
Last year, E-Zoo canceled the final day of the three-day festival (just like Future Music Asia earlier this year) after 2 party-goers died of an MDMA drug overdose. Four others were hospitalized, 31 people were arrested, and there was one report of sexual assault. By taking new precautions regarding drug safety, the organizers hope to avoid the dangers associated with large-scale EDM festivals.
Electric Zoo will celebrate its sixth year on Randall's Island. It is scheduled for Labor Day weekend and tickets will be available for purchase April 29. Party responsibly!