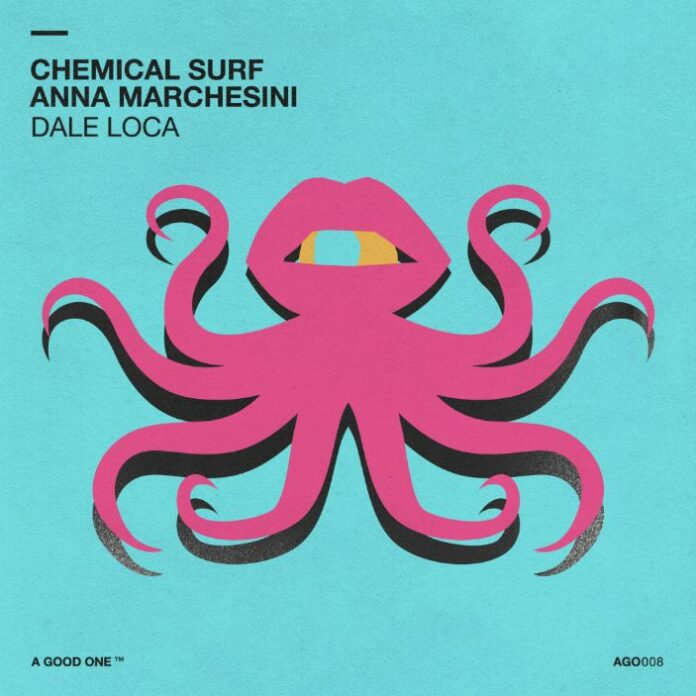 The new Chemical Surf & Anna Marchesini 2022 song Dale Loca is a sub-heavy Latin Tech House banger that'll charge you with enough energy to keep you spirited for weeks! Released on Dim Mak's A Good One Records, it's a scrupulously polished track with catchy grooves and an infective refrain.
In the heart of the new Chemical Surf & Anna Marchesini 2022 song there's a common Latin clave, but instead of percussion, the groove here is revolving around a vigorous, almost brutal bassline. This is further supported by a vocal refrain that repeats the song title, and occasionally gets really aggressive during the transitional parts.
Of course, since it's inspired by Latin music, the percussion still plays a significant role in the song. And the Brazilian duo, along with Anna Marchesini, put a lot of effort in making those sound luscious and standing out in the mix. However, there's another aspect to the Dim Mak's A Good One Records release that adds a peculiar, yet very entertaining flavor to Dale Loca. It's the way the producers contour the non-rhythmic elements of the song to form a synergy with the groove. And this is not exactly a sound-design, neither an arrangement aspect, but rather something that exists in-between of the two.
There are certain synth melodies and brief shots of sound effects, that appear precisely during the moments when the groove needs some refreshment. Given the fact, that most of those sounds, except, perhaps the animated sound effect that sounds like vinyl scratching done by a drunk alien, are working almost on a subconscious level, one may call those the secret sauce or the magic of Chemical Surf & Anna Marchesini – Dale Loca. If, like us, you fell under the spell of the track, and want to make a party playlist with similar songs, make sure to also check the following two Latin Tech House bangers released earlier in 2022: Se Va by Tom & Collins and Tequila by San Pacho.
Stream Chemical Surf & Anna Marchesini – Dale Loca on SoundCloud below!
Looking for more music like Dale Loca?