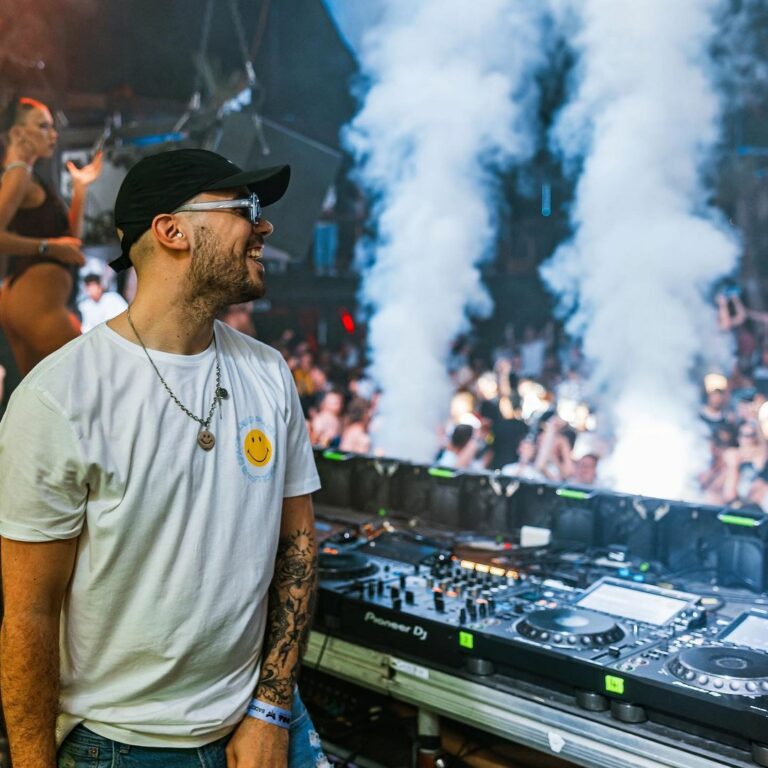 The new Latin EDM / Tech House music banger by San Pacho & Maahez is titled Tequila, and it's everything you'd expect from a song named after a Mexican beverage. As the bass burns the way for the wild grooves on the Insomniac release, the amount of flavorful melodic and rhythmic elements stack upon each other and create the amount of heat that'll warm up even the coldest autumn nights.
From trumpets to flamenco guitars and refrains in Spanish – San Pacho & Maahez have created the definitive Latin Tech House release of this autumn. With all the dancey, party-friendly energy, however, Tequila also manages to deliver a certain amount of dramaticism, something that seems to be inspired by the classic Mexican Western films and crime dramas set in South America.
At the same time, the new San Pacho & Maahez song has a rhythm-section that is so impactful it may create a bit of dizziness at louder volumes. Much like the drink it's named after, it's important to not exceed the lethal dosage of this impact. And the Cuban-Croatian tandem handles this in a very elegant manner.
The beat and the bass on the new Latin EDM / Tech House music banger are constant. They keep the tension high enough to not lose the control over the overall groove, which, like it's common for many Latin Tech House songs, may as well be read as going "in-parallel" with the drums.
At the same time, the short transitional parts on Tequila have almost abrupt cuts on them, which, surprisingly, don't confuse with their sudden switches, but on the opposite, kind of "carry" the listener further with a sense of ease and satisfaction. Still, the best thing with Tequila hides in its main difference from the actual drink: compared to the latter, it's completely safe to return to it over and over again without risking damaging your liver.
Stream San Pacho & Maahez – Tequila on SoundCloud below!
Looking for more music like Tequila?