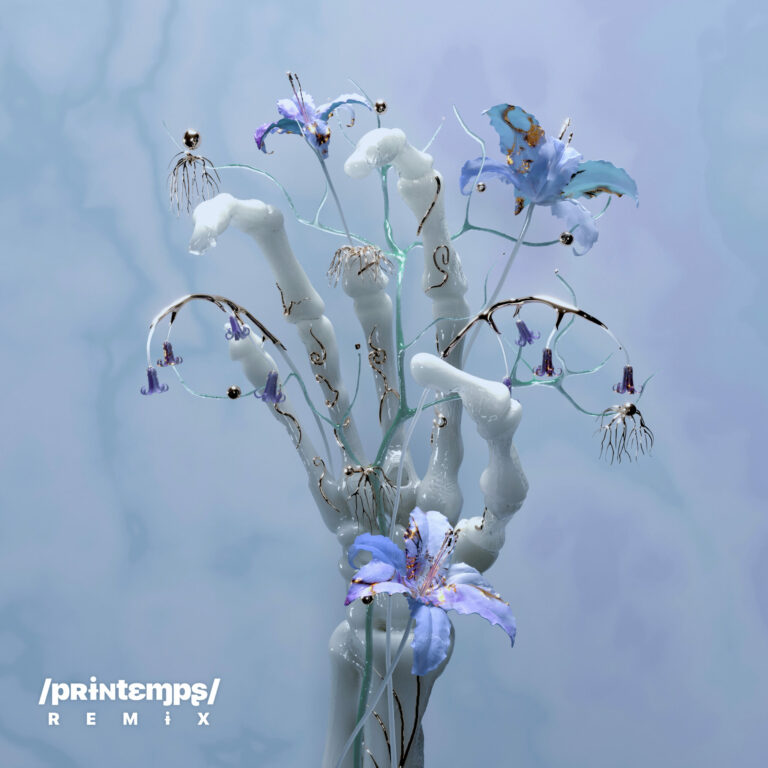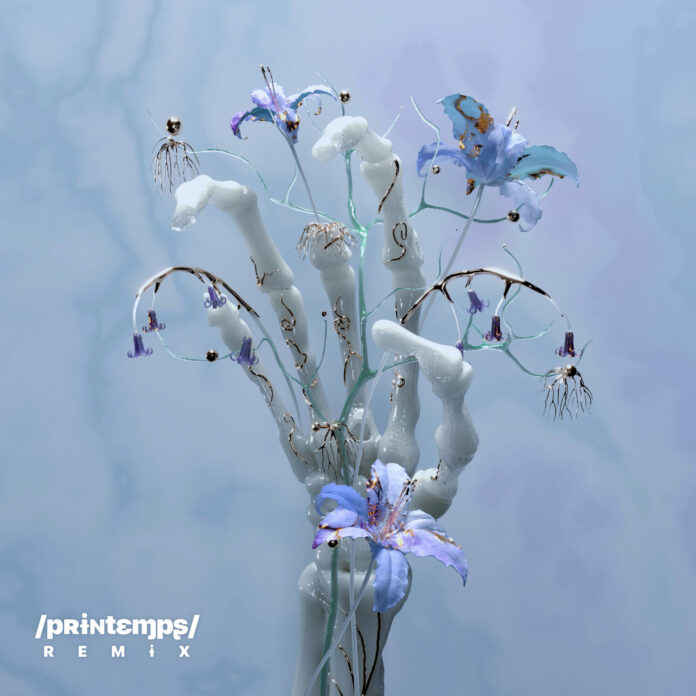 KL!P's atmospheric debut album Printemps gets a stunning 15-track remix version that brings the already genre-bending album further into new territories. The new remix album, that expands on the original's Rap, Orchestral & Dubstep ideas, has a wide array of talents involved, including the French producers Graphyt and Asdek, Trap House wizard Basstrick, and many others.
One of the biggest tracks from KL!P's Printemps, Touch The Sky, has two remix versions, both of which are worth talking about. The first one is a wild and supersonic remix by the Russian dark DnB duo Synergy. Closer to an earlier single from the project – the remix of Remembr by Skylark – it brings in some organic, almost breathing feel with its textural and animated rhythm-sections. Intersected by more calm segments that are focused on ambience and creation of space, and intense, galloping breaks with a drilling bassline, the Synergy remix of Touch The Sky turns the original into a sonic rollercoaster with a polished and smooth production.
Stream KL!P – Touch The Sky (Synergy Remix) on SoundCloud below!
And while the version by the Paris-based producer Asdek has a similar approach to production in terms of smoothness and organic textures, genre and tempo-wise it moves further from both, the original and the Synergy version. The slightly detuned basslines, chopped, pitched and filtered vocals as well as the atonal synth arpeggios surround the listener with a darker, somewhat nocturnal, but more intimate atmosphere. Even though the vocal melodies are more or less untouched, Asdek's production shrinks the space around them and puts them into a claustrophobic, folding location that's peppered up by distorted, booming bass.
Stream KL!P – Touch The Sky (Asdek Remix) on SoundCloud below!
The Basstrick remix of No Control turns the track into an incredibly groovy, danceable tune, while somehow maintaining the original's cinematic feel and epicness. Although it is full of electronic elements and a more mechanical, Tech House type of beat, Basstrick playfully incorporates the massive orchestral hits, lush strings and dramatic progressions of the original, turning it into one of the more catchy club bangers of the project.
Stream KL!P (ft Chloe Kay) – No Control (Basstrick Remix) on SoundCloud below!
Those who remember Allegro, a track that sounded like if you put a Star Wars battle scene on a heavy Trap/Dubstep beat, will be surprised by the way Soown transforms it into a soothing, much chiller and meditative piece. KL!P's futuristic vibes are still present on Soown's remix, however, the dramatic Dubstep sections are replaced by lively and cheerful melodies, and the overall focus on softer percussive rhythms and animated arpeggios make this treatment of Allegro an ideal addition for a roadtrip playlist.
Stream KL!P – Allegro (Soown Remix) on SoundCloud below!
It seems like the diversity of sounds on KL!P's new remix album won't leave anybody unsatisfied. While everything on the project follows a common formula and standard in production set by KL!P, it's always interesting to listen to how that formula sounds when applied to different genres. Take the Future and Electro House remixes by Funky Fool and On Point, both of which bring an unexpected, yet impressive perspective to the original tracks. Or how the new Don't They Know Rap, Orchestral & Dubstep remix versions by Graphyt and Badjokes are reinforced by the gorgeously cinematic Dans Mon Monde (VIP), that features the platinum-status producer QQUN. Really, every single track on the project celebrates the French producer's debut with a deep and insightful approach – a sign that the 22-year-old's release is a step forward not only in his career, but also one of the 2022's important works in Bass music.
Stream KL!P – Printemps (Remixes) album on SoundCloud below!
Looking for more music like the Printemps (Remixes) album?