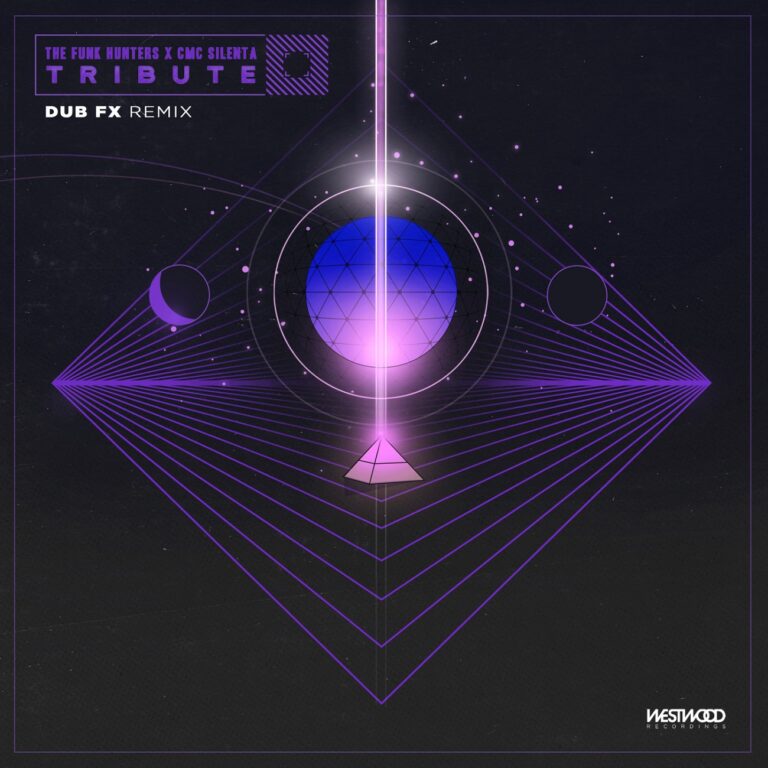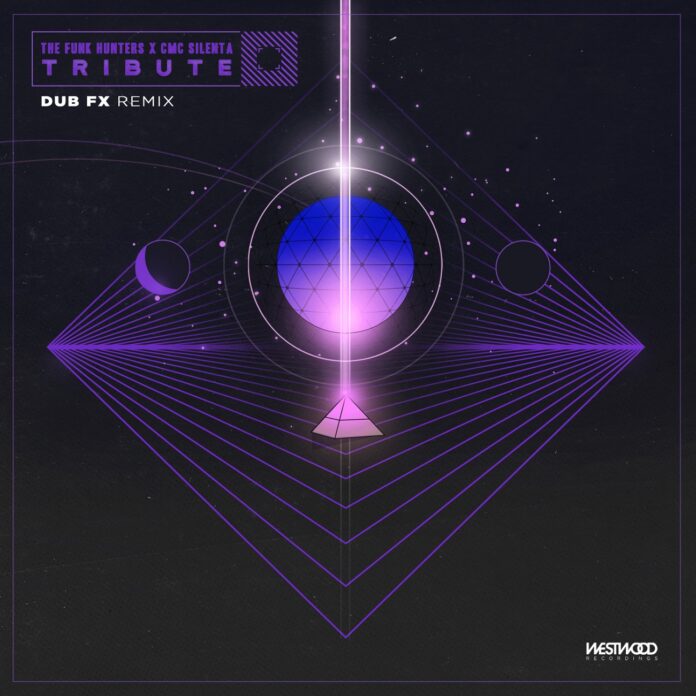 Immerse yourself in the jolting, beat-hungry, feisty, and fresh remix of the track, 'Tribute' by Dub FX. Released via Westwood Recordings, the original song is the result of the epic collaboration between the talented Vancouver-based futuristic and edgy EDM duo, The Funk Hunters, and the German fantastic music duo CMC & Silenta. This remix is treated with a no holds barred approach that elevates it to a pounding dance number. It is fiery and melodious at the same time, which is delicious.
Dub FX treads a careful path with his remix of The Funk Hunters and CMC & Silenta's track 'Tribute.' He has not only maintained the song's sanctity but also brought elements of punchiness that are introduced right from the beginning. This version is fueled with razor-sharp rhythms and percussion. The song has a true artistic depth as the richly layered synths and resonating basslines are influenced by shining beats. The uplifting Drum and Bass remix is loaded with deep tones and high notes, making it a hard to resist banger. This remix is bass-driven with a percussive dynamicity. He brings a versatile sound design with synchronous drums layered over intense keys and squealing synths.
This version of 'Tribute' is a peak time cut with high-energy and superb fusion of bass and percussion. The aura of this alluring Westwood Recordings release is harmonically powerful while the catchy rhythm is inspiring. It is an exhilaratingly fierce tune that is skillfully produced, containing captivating switch-ups. The artist captures the spirit of the Drum and Bass genre in a rhythmic measure, with his discerning ear, impeccable taste, and seamless mixing skills.
'Tribute' by The Funk Hunters and CMC & Silenta really received an impeccable remix from Dub FX. It features glistening drums and beaming basslines, that are layered over sparkling percussion, making it a stupendous cut. Issued by Westwood Recordings, this remix is an effortless dance number that shows FX's modern yet grunge sensibilities in exquisite light. However, not once this Australia-based producer compromise on the melodic value of the original track.
Stream 'The Funk Hunters x CMC & Silenta – Tribute (Dub FX Remix)' on YouTube below!
Streaming Options:
The Funk Hunters x CMC & Silenta – Tribute (Dub FX Remix) Apple Music
The Funk Hunters x CMC & Silenta – Tribute (Dub FX Remix) Spotify
The Funk Hunters x CMC & Silenta – Tribute (Dub FX Remix) Soundcloud
The Funk Hunters x CMC & Silenta – Tribute (Dub FX Remix) FREE DOWNLOAD
The Funk Hunters x CMC & Silenta – Tribute (Dub FX Remix) Download
More Streaming Options HERE
---
More About Dub FX:
Few artists embody the term "one-man show" better than Benjamin Stanford, aka Dub FX. For those not familiar with his work, Dub FX is a street performer, recording artist and producer famous for creating intricate and impressive tracks entirely on his own. Using various vocal methods and recording them into devices used for looping and effecting sound, Dub FX can manipulate his voice in incredible ways, creating a layered soundscape in front of the audience. In 2006, as social media was on the rise, Dub FX packed his bags, jumped on a plane and left Melbourne to fulfil his dream of travelling Europe. For Dub FX, his musical talent and street performing was only ever intended as a means of income to fund the adventure. The universe, however, had other plans. "I intended to see as much of the world as I could and get inspired to write an authentic body of music. I could then use that music to shop for a record deal, but I didn't imagine my career could take off while on the trip" – DUB FX Dub FX figured out early on that his unique process seemed to impress people passing by on the street. While most artists struggle to attain slick production finishes in a studio, he was building and layering exceptional musical tracks live and instantaneously. When people stopped to listen, Dub FX delivered meaningful, conscious messages in his singing and rhymes. He captivated his audience emotionally, and impressed them with his technical ability. These emotive street performances enticed crowds to instantly buy his CD. Two years later, Filmmaker Ben Dowden, aka 'BD' discovered him busking in the streets of Bristol. BD offered to film his performance and later uploaded the now 30+ million view videos 'Love Someone' and 'Flow' to YouTube. Immediately after, promoters started contacting Dub FX from all over the world, elevating him from street artist to a club and festival act. "I went from living in a van and driving to every show while street performing along the way to getting flown business class to some of the biggest festivals in the world" – DUB FX Over the last thirteen years, He has released six records, sold over 150,000 albums, headlined major festivals, racked up over 200 million collective YouTube views, and built an imposing social media presence all without ever being played on commercial radio or TV.