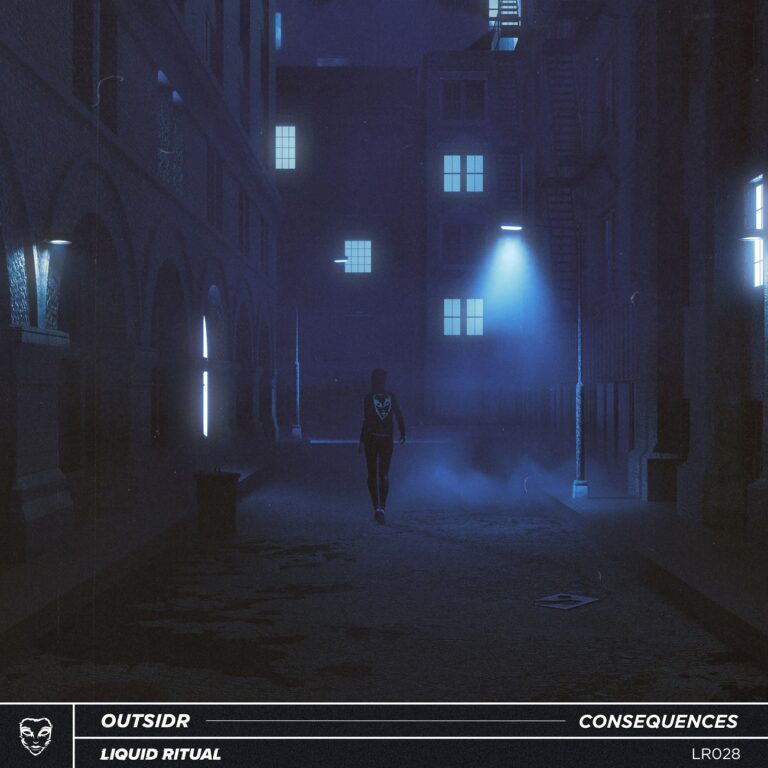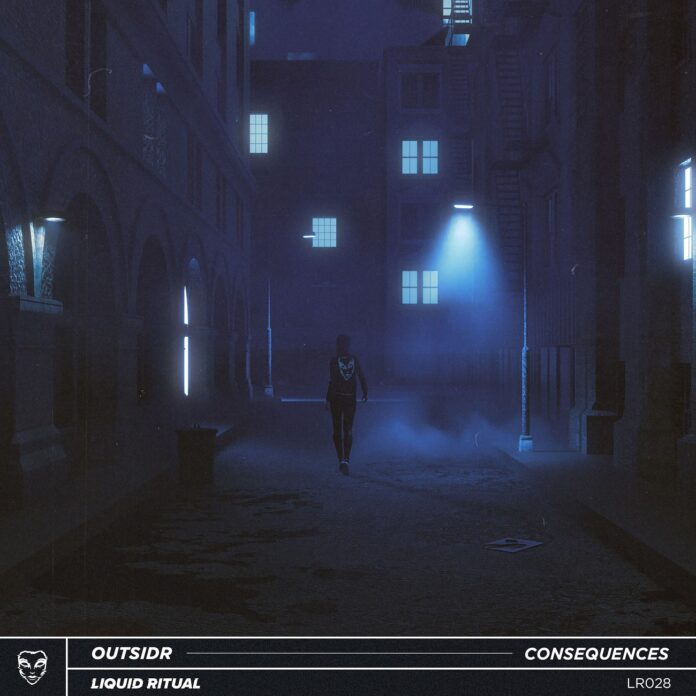 Outsidr is a gifted producer who is popular for his incredible releases like, 'Black Lotus,' 'Vultures' and 'I Fall Apart.' All of these songs have received tens of thousands of hits on different audio streaming platforms. Liquid Ritual has now released the eerie track, 'Consequences' by this talented Wave artist named Outsidr. It is a beautifully structured track that shows his potential to implement a grandiose and cinematic value to his productions. The track is at an avant-garde level with epic elements of both Future Garage and Wave genres.
Outsidr has made his latest track 'Consequences' into a musical powerhouse that proves his mettle as a Wave artist. It is a melodic delivery that unleashes passion and dark elements with finesse. This is a powerful tune that is emotional, atmospheric, and positively impactful. This Liquid ritual release is fueled with mysterious and subtle elements that transform into a compelling melody. It is a refreshing experience to listen to music that has such ingenious depth. Broken beats and infectious basslines give this track an extra oomph. The eloquent and rhythmic motif of this exquisite song will take you on a smooth and immersive musical journey. Additionally, this London-based producer layers vocals for added dynamism that is quite spectral.
'Consequences' by Outsidr feature introspective orchestral arrangements that elevate the emotional quotient of the track. This ingenious Wave artist focuses on the scrumptious rhythms and vivacious riffs that pull the listener in. The song delivers pulsating percussion, rolling basslines, and celestial synth, giving this enigmatic cut a charming touch. It is a mesmeric blend of explosive beats and engaging flow that resonates throughout.
Outsidr's 'Consequences' is a highly stimulating piece that will impress you with its creative sound design. He has infused a new dimension to this Future Garage track as the tone and finesse play a significant role. The upbeat rhythms, wrapped in palatable harmonies with a sonorous melody, supplements an ethereal feel. Liquid Ritual has always been at the forefront of bringing excellent Future & Wave music to its audience, and this meticulous and passionate track is no exception. We look forward to what Outsidr has to offer after this gratifying affair called 'Consequences.'
Stream 'Outsidr – Consequences' on YouTube below!
Streaming Options:
---
More About Outsidr:
I am a freelance Sound Designer, Foley Artist and Music Producer based in Hornchurch,  Greater London. My aim is to create unique and interesting Sound Design & Music in order to bring forms of Digital Media to life. I have 6 years of experience working in the field of Music Performance and Technology, and 3 years of experience studying at the University of Hertfordshire in Sound Design Technology, graduating with an Upper Second Class Honors Degree. I also have experience working with Video Game audio systems & middleware, such as Unity & FMOD studio.