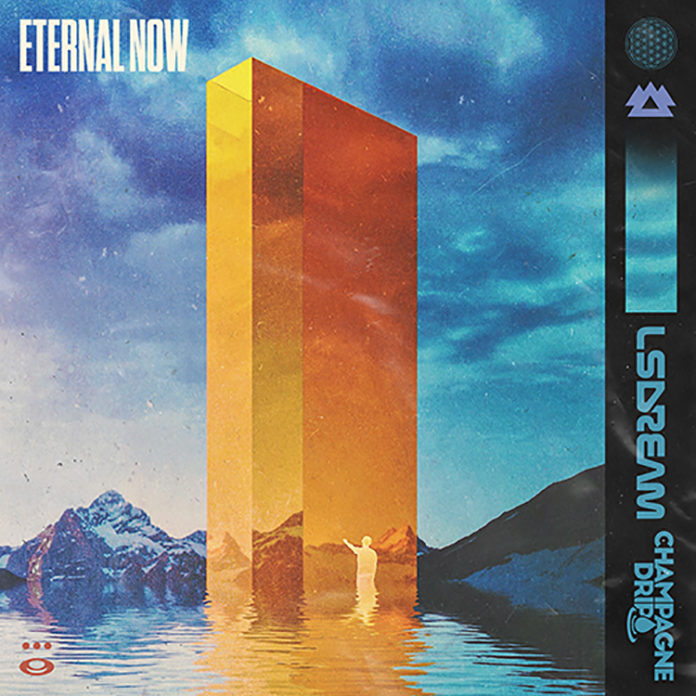 This collaboration is up next on Wakaan.
Looking to soundtrack your week? We urge you to seek out the latest collaboration from LSDREAM and Champagne Drip. Dropping through WAKAAN, the pair delivers an electronic masterpiece with 'Eternal Now.'
Opening up about the track, LSDREAM shared his thoughts on the concept, saying: "Sam and I love the idea of freeform bass music as a platform. One that lets us express deeper emotions and creative ideas. We created something that embodied that, a melody that keeps evolving. It becomes more emotional.
What inspired us was the contradiction and beauty of the Eternal Now. that this present moment goes on forever, it's always right now. make the most of it. vibrate love, for ourselves and others. Let's create art that means something to us. And Let's make this planet a better place."
So if LSDREAM and Champagne Drip are only just landing on your radar, you're in for a treat. Given a couple of impending releases from them on the way, 2019 is set to be a big year.
About LSDREAM
A spiritual being having a human experience.
About Champagne Drip
Champagne Drip is the newest musical incarnation of Los Angeles-based producer Sam Pool. It was born out of a philosophy that innovation springs from inspiration. Under the moniker of SPL, he spent 10 years releasing drum & bass, dubstep, and other styles of bass music. Work with respected labels such as Barcode, Tech Itch, Evol Intent, Rottun, SMOG and his own label Hollow Point Recordings soon followed.
Because SPL's music was fully immersed in sound design, musical landscapes showcasing melodic, dark, and refined touches were created.
And 2019 is set to be the biggest year yet for Champagne Drip, with more releases on Wakaan and a nationwide tour alongside Liquid Stranger.
Follow EKM.CO on:
Spotify
Soundcloud
Youtube
Facebook
Twitter
Instagram
Looking for music promotion?
Submit Here