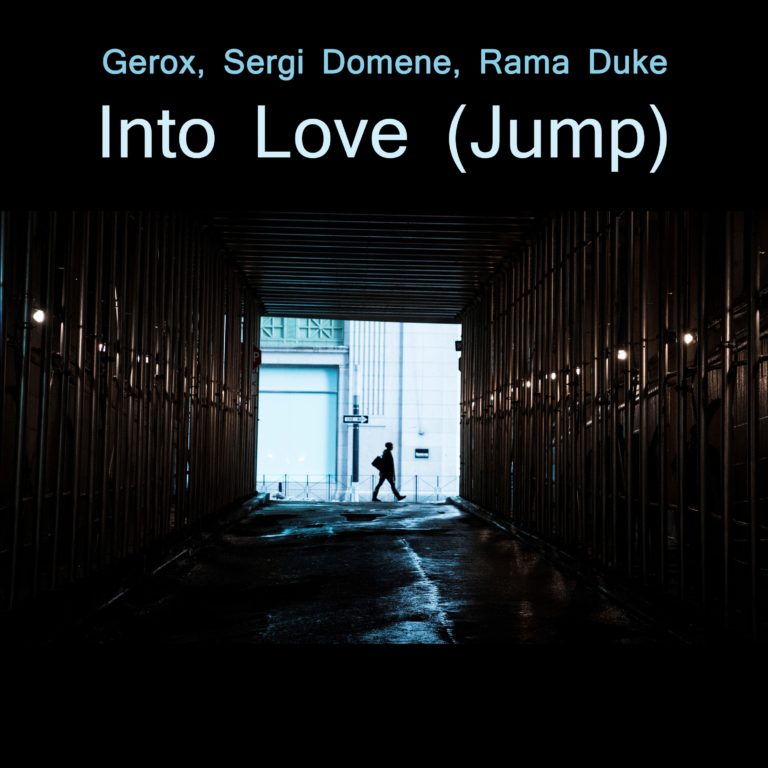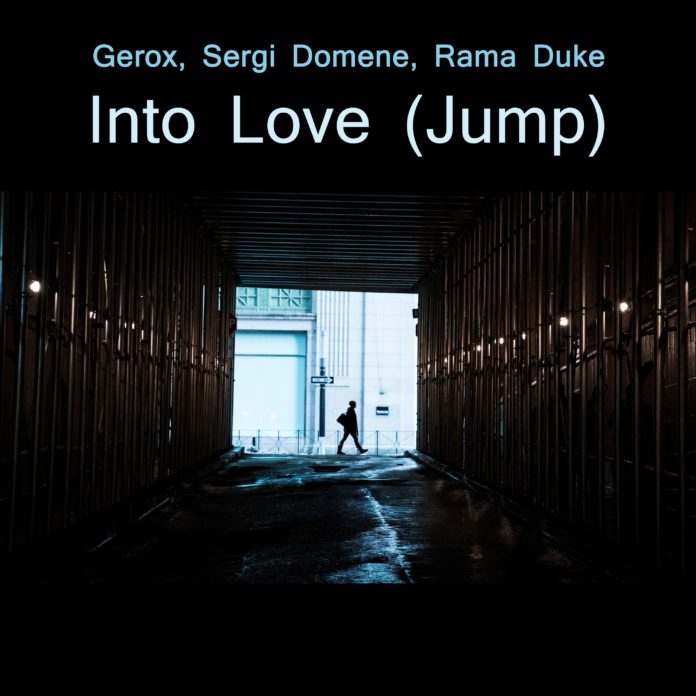 Gerox (Mike & Sergi) & Sergi Domene, music producers and DJs from Spain, teamed up with the outstanding vocalist Rama Dukeblissful for a huge new uplifting Progressive House banger. Offering mesmerizing melodic arrangements, solid build-ups and 100% festival approved drops, "Jump Into (Love)" is an extremely infectious EDM anthem, a fine gem for music festivals.
The powerful and emotionally-rich vocal gives the opus a very accessible sound, along with the subtle Trance flavor offered by the main melody, they drive an invigorating energy and the result is pure "hands up in the air" euphoria. It is a brilliant and well-rounded EDM gem that I'm sure, will create epic moments all around the globe.

Stream "Gerox, Sergi Domene, Rama Duke – Jump Into (Love)" on Spotify below and grab your copy on itunes & Apple music now.

Make sure to follow Rama Duke, Sergi Domene and Gerox on Soundcloud, Spotify and social medias to stay up to date with their future releases and tour dates.
Follow Rama Duke:
Spotify: https://open.spotify.com/artist/3X99p7B7g1mSgjDeQwb0dp?si=HKdNPd2BQFKTVQ7GC2iZcA
Facebook: https://www.facebook.com/RamaDukeOfficial/
Instagram: https://www.instagram.com/ramaduke/
Twitter: https://twitter.com/iamramaduke
SoundCloud: https://www.instagram.com/ramaduke/
Follow Gerox:
Spotify: https://open.spotify.com/artist/5iZz3rmLIJkyqGZDTrfh2y?si=RWzWATuhT0SMaQN5mRU89Q
Facebook: https://www.facebook.com/GeroxOfficial/
Instagram: https://www.instagram.com/geroxofficial/
Twitter: https://twitter.com/geroxofficial
SoundCloud: https://soundcloud.com/geroxofficial
Follow Sergi Domene:
Spotify: https://open.spotify.com/artist/56dkg9vafPlAANtzbSpQjW?si=ruDYuj8hQFGky1WBFGFTjA
Facebook: https://www.facebook.com/sergidomeneofficial
Instagram: https://www.instagram.com/sergidomene/
Twitter: https://twitter.com/sergidomene
SoundCloud: https://soundcloud.com/djsergidomene
Follow EKM.CO:
Spotify
Soundcloud
Youtube
Facebook
Twitter
Instagram