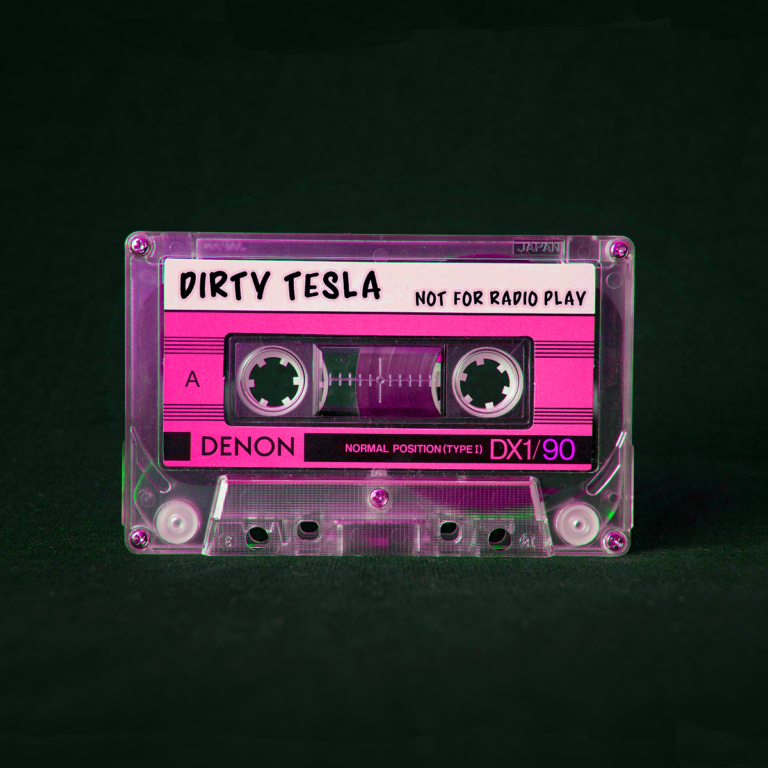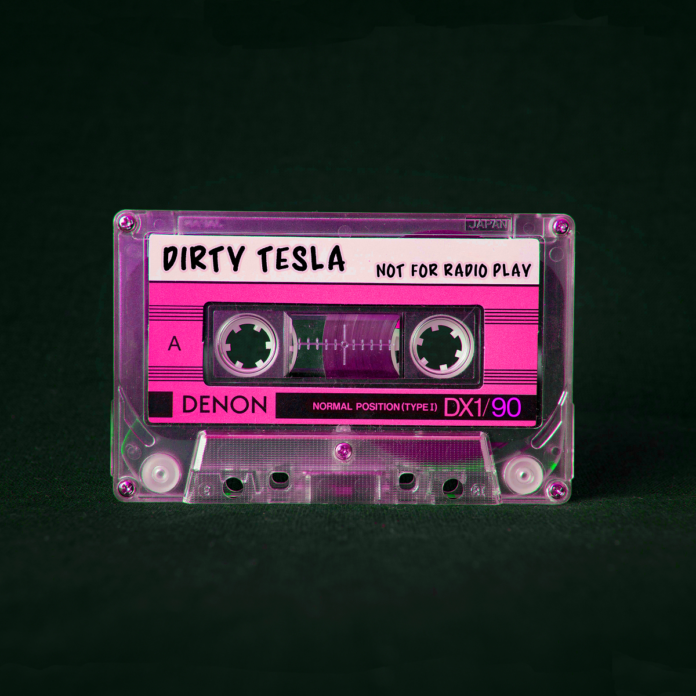 Dirty Tesla has made quite the opening statement over the last year with two captivating vocal-driven singles titled Fuck All My Haters and Want It So Bad. With eclectic instrument mixes and tasty grooves on display between the two tracks, Dirty Tesla took that early success and has now released their first EP titled NOT FOR RADIOPLAY. Five tracks of genre-blending goodness make up the EP with a mix of vocal-driven and instrumental tracks.
Fat Blunts is the opening track of the NOT FOR RADIOPLAY EP and it is an instrumental that features rhythmic vocal samples of the phrase, "Rolling up fat blunts". The phrase and its rhythmic groove alone are extra catchy and the song structure keeps the listener engrossed as it goes from its introduction riser to a brief interlude, and then to the satisfying drop of the bouncing bass and industrial groove in full force. The process occurs twice within the minute and forty-two seconds of the opening track.
The second track is self-titled after the artist Dirty Tesla takes you on quite a unique ride. It goes from a hype-inducing intro that features a chaotic jumping synth lead and catchy chants over a rubbery bass groove. It then changes up its focus again with cartoonish sped-up vocals being recited over a busy synth and drum motif that transitions into a riser that leads back to another drop of bouncing basses and chant vocals. The song structure again repeats itself just like Fat Blunts.
The third track titled Monster is a vocal-driven track and it features a unique accompaniment behind its superb vocals that goes from simple electric piano vamping to a heartbeat-like kick drum mixed with an avalanche-like ambiance. The fourth track titled Trap Lord is quite the energy drink of a track that includes a quick kick drum with brisk and kooky synth leads along with a repeated sampled vocal phrase. This one cranks up the intensity of the EP nicely and is also available as a free download!
The final track on Dirty Tesla – NOT FOR RADIOPLAY is titled White Girl From Medellin and it is the most suited on the EP for the dance floor with its booming kick drum and upbeat grooves that will make your feet move. It also includes vocal sample drops as well as energy-building risers with satisfying beat and bass drops. This one has the potential to become a serious club heater! The EP as a whole is one we feel fans of multiple genres in the EDM world can rally around, and accordingly, we deem it a must-listen.
Stream Dirty Tesla – NOT FOR RADIOPLAY on SoundCloud below!