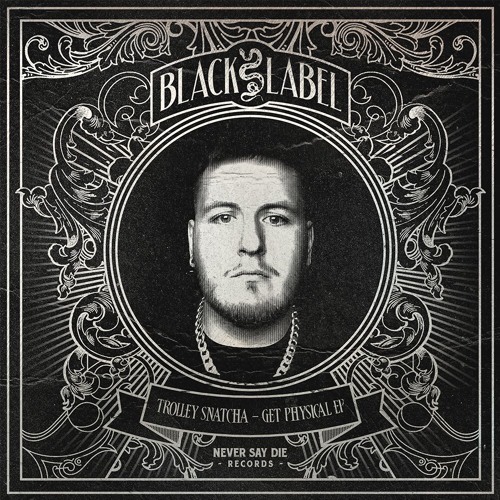 Out on the influential Never Say Die: Black Label – the imprint run by the mighty SkisM – is the latest four track offering from the man like Trolley Snatcha. The EP, Trolley Snatcha – "Get Physical," is packed with punchy, aggressive bass music, something that the London based producer does best.
The energy level is set from the get go with the lead title track before it moves into the gully stylings of "Fools Gold." If it's unique production you're after then Snatcha has you covered on that front too with "Froggy" – you need to give it a listen to truly understand why.
"Get Physical" shows a producer truly on top of his game right now, with Never Say Die once more showing why they are leaders in the field of big bass and beats.
Get yourself a copy of Trolley Snatcha – "Get Physical" right here.