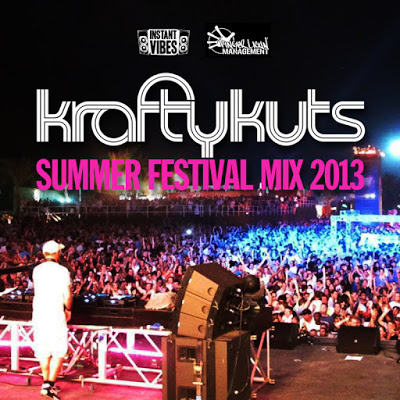 Devastating "Bass in your face" festival mix from legendary Krafty Kuts! I know we don't feature mixes very often but we had to make an exception for this one! It gives you a good idea of what Krafty Kuts sounds live (if you've never had the chance to see them), make sure to follow them on facebook to know when they come to your city! This is 100% party music!
Festival season is always a busy time for Krafty Kuts and this Summer has been no exception. He's graced the decks in muddy fields and crowded tents all over the world, from California to Canada, Russia to Romania and up and down the UK.
When Krafty Kuts plays a festival he doesn't just bring the funk, he brings a full on bass assault to the party. Whether you were there covered in mud and glitter raving alongside him or you hate camping so stayed home and watched it on TV, relive the Krafty Kuts festival 2013 experience with this live recorded set .