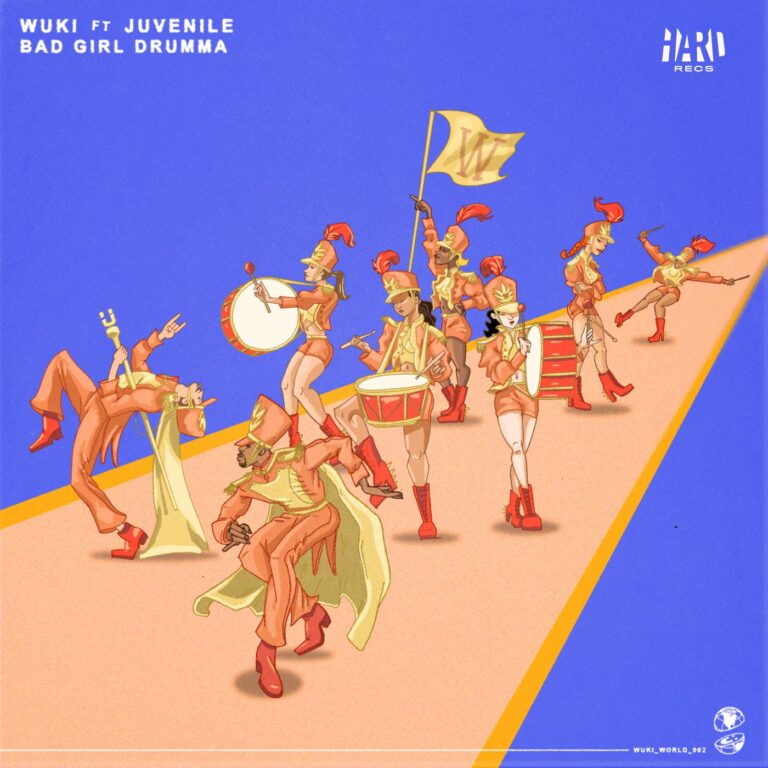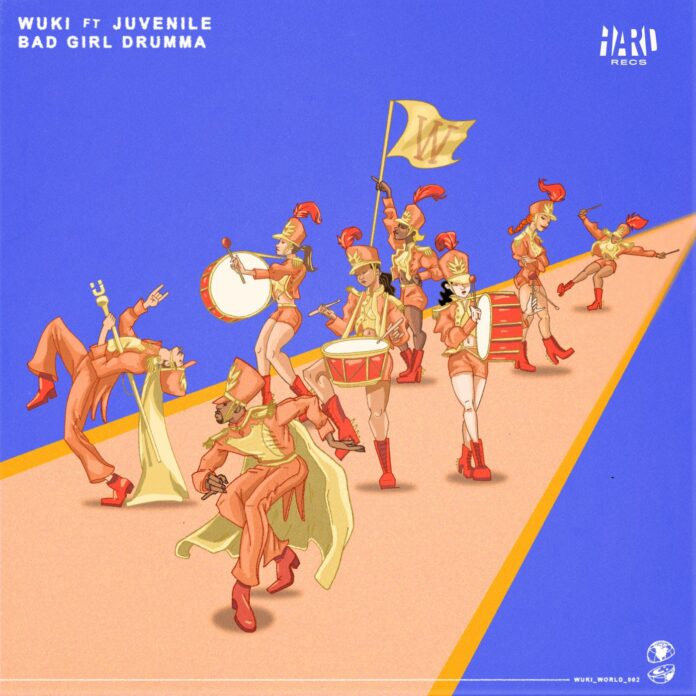 Wuki built a lot of traction within the EDM community as an extremely skillful producer. He is known for his unique sound which features the influence of Trap, Electro and House. His work has also been supported by superstar DJs like Skrillex and Knife Party. He has now teamed up with the famous rapper Juvenile to release his latest track called, 'Bad Girl Drumma.' Released by HARD RECS, the song has a bouncy rhythm that perfectly compliments Juvenile's infectious vocals.  
'Bad Girl Drumma' by Wuki and Juvenile is a highly energetic song that is perfect to work the crowd. Both of these stars have fused their respective styles to churn out this Trap influenced Hip Hop track. It is structured with crunchy and stomping beats layered over Juvenile's fiery flow, making this song so irresistible. Issued on HARD RECS, the track offers an uplifting energy. The LA-based producer included all the right elements in this mix to make it a zestful treat for the fans. 
Wuki and Juvenile really worked their magic on 'Bad Girl Drumma.' It is a joyful release that will captivate your attention instantly. Juvenile remained in command throughout the track and dropped some sick bars, wowing the listeners with his rapping skills. It also highlights his quirky songwriting ability which is what makes the song lit. The riffs of the track will get you to lock into its rhythmic vocal pace. It is a vibrant Rap song that is perfect for the clubs. 
'Bad Girl Drumma' is a vivacious tune by Wuki and Juvenile who both have designed this track to get the crowd raving. The energy that pumps out from every layer of this HARD RECS release is contagious. It is a bewitching cut that has all the potential to become an ultimate party anthem. 
Download 'Wuki ft Juvenile – Bad Girl Drumma' HERE and stream the song on YouTube below!
Streaming Options:
Wuki ft Juvenile – Bad Girl Drumma Apple Music
Wuki ft Juvenile – Bad Girl Drumma Spotify
Wuki ft Juvenile – Bad Girl Drumma Soundcloud
Wuki ft Juvenile – Bad Girl Drumma FREE DOWNLOAD
Wuki ft Juvenile – Bad Girl Drumma Download
---
Connect With Wuki:
Join Us On:
---
More About Wuki:
Wuki is the genre-blending solo project of Los Angeles-based producer Kris Barman. Influenced by the sounds of Detroit ghettotech and Chicago footwork scenes, Barman's ability to seamlessly mix booty, breaks, electro, and house into hard-hitting club-shakers has become a trademark of the Wuki sound. The Mile High City resident has earned releases and remixes for notable imprints such as OWSLA, Main Course, Fool's Gold, and Ultra – not to mention support from the likes of Knife Party, Skrillex, and Rolling Stone Magazine.