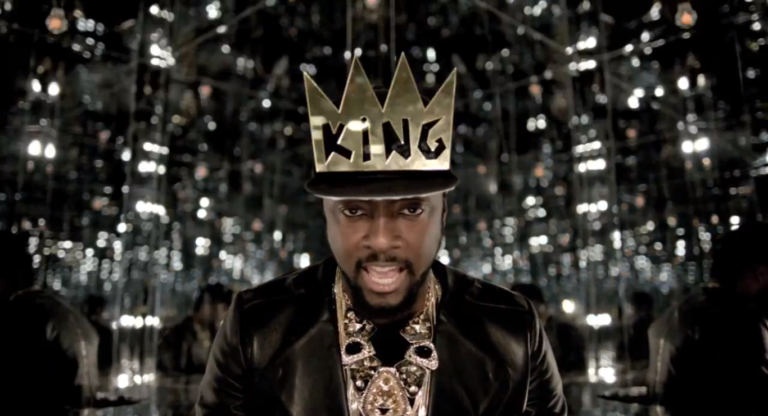 I stumbled upon this crunchy article on Forbes today about Will.i.am admitting stealing a song, the "accidentally" part seems to be bullsh!t but it's no surprise to see Will.i.am accused of stealing someone else's work, after all, he's been there a few times before.
Black Eyed Peas frontman will.i.am has admitted infringing copyright with his new song, "Let's Go." The admission comes a week after he was accused of plagiarizing the beats of "Rebound," originally recorded by DJs Arty and Mat Zo.
"LOL what?" exclaimed Arty on Twitter last week when he saw the track on YouTube. "They never cleared rights through Anjunabeats, who's only one label, who ownes [sic] the rights for 'Rebound'."

Will.i.am's explanation is that it was all a mistake. In an interview with KISS FM, he said that he'd originally recorded his own version of "Rebound" for use in the new song. "But in a year's time, time's gone by [and] we preferred writing over and using the [original] Rebound," he said. "Something happened and the clearance… hopefully we resolved the issue."
The rapper says he's now contacted the rights owners and that a deal is being negotiated.
But this isn't the first time that will.i.am has been accused of plagiarism. Other incidents include the allegations that he stole lyrics from funk singer George Clinton for the Black Eyed Peas single "Shut Up," and from Chicago singer Phoenix Phenom for "Boom Boom Pow."
And, earlier this year, British singer Tulisa sued him over the alleged theft of lyrics for a song called "Scream and Shout," which will.i.am recorded with Britney Spears. The song – which sold about two million copies – was credited to Jef Martens, will.i.am himself and Jean Baptiste. Again, it was all a mistake, according to will.i.am, who says he was asked to record the track by producers Lazy Jay because they preferred him to Tulisa.
What must really stick in the craw for Mat Zo and Arty is that will.i.am had actually approached the pair about the track – and been turned down. "Arty and I are not bitter about this, more surprised," Zo wrote on Facebook. "We knew Will.i.am was interested in this track, but we declined working with him at the time."
What's particularly interesting is that, despite admitting plagiarism, will.i.am appears to be continuing to justify his actions on the grounds that, well, he really liked the track. Indeed, he more or less implies that Arty and Zo should be grateful.
"I'm a fan of Arty. I think he's great and the world needs to know about how talented those guys are," he told KISS FM. "It's sad that it's turned into a fiasco, but hopefully it's resolved, because I'm a fan of those guys to the point where I wrote to their instrumental."
Arrogance aside, it's the same argument used by many music fans to justify illegal downloads: that their devotion is in itself valuable to artists, and needn't be accompanied by any hard cash. There's certainly some truth in this, some of the time, in that surveys have found that people who regularly download music illegally tend to spend more on legitimate copies than those that don't.
This, though, is to miss the point. Some artists, such as Oasis's Liam Gallagher, have said they don't have any objection to illegal downloads, and many are happy with sampling – as long as it's properly acknowledged. In general, though, being a big fan is no justification at all. After all, shoplifters would get short shrift for arguing that they really like bananas and paid for some last week, so ought therefore to be allowed to help themselves today.
– Forbes