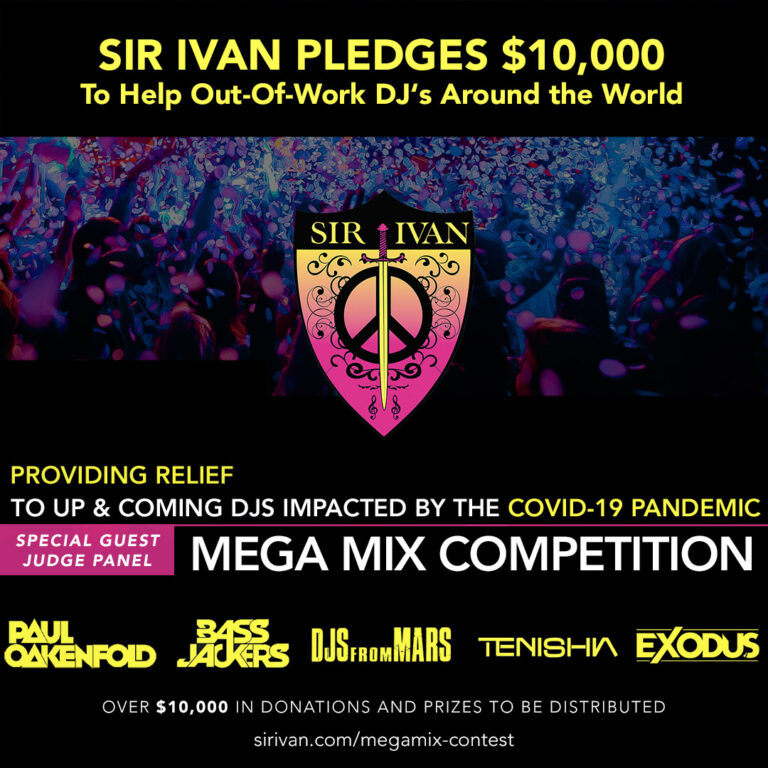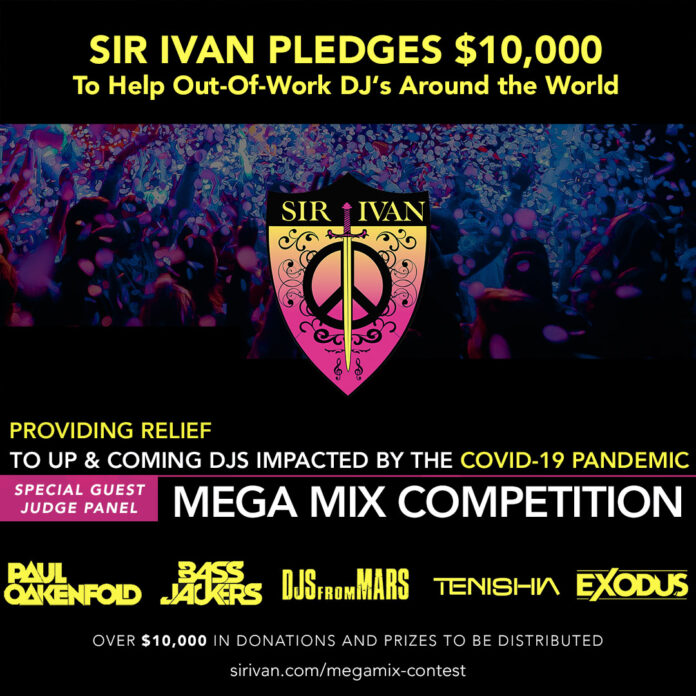 Breaking into the DJing industry is not an easy feat and the ongoing pandemic has put many DJs out-of-work. In its entirety, making a name as a reputable DJ requires passion, hard work, and a thankless struggle at times. However, a major break is right on the horizon for talented DJs. The opportunity that is knocking at your door comes from none other than the pioneer recording artist and ace DJ Sir Ivan, better known as Peaceman.
Sir Ivan (aka Peaceman) has been active since the year 2000 in the EDM & DJing circuit. His innovative input on electronic dance music (EDM) has a place of its own. John Lennon's ballad 'Imagine' was revitalized in the EDM genre by Sir Ivan and was his most selling single. The talented DJ's releases have made it to many billboards and music charts. Sir Ivan is majorly celebrated for the Peaceman Foundation NGO that's vocal for peace and stands against violence and other issues.
The on-going pandemic has adversely affected the livelihood and career of many talented DJs. Therefore, Sir Ivan is giving away $10,000 in donations and cash prizes for struggling DJs around the world. Five lucky and talented DJs from all over the globe will have a chance to get the coveted financial help of $1000 each. Whereas, the five runner ups will be offered sponsored present of great value. The Mega Mix Competition is a thoughtful relief gesture for struggling DJs in uncertain times of COVID-19.
The contest is a great exposure boost for many DJs. All you must do is get your creative mix flowing. Participants will have to garner votes on their raving and raging mixes to make the top 20 list. Where an esteemed panel of judges will decide the five winners and five runner-ups. Some of the EDM industry's big names such as Exodus, Paul Oakenfold, Tenishia, and DJs from Mars will review the mixes. So, you better make sure that the mixes are top of the game. The Mega Mix contest ends on July 1st.
Enter the competition HERE!
---
Connect With Sir Ivan:
More About Sir Ivan:
Sir Ivan has dedicated his recording artist career to remaking the iconic peace songs from the 1960's, and was the first to take a Beatles or John Lennon ballad and turn it into an Electronic Dance Music (EDM) song. "Imagine" launched Sir Ivan's career and all his songs since have gone on to top the charts on Billboard, DJ Times, and Music Week.