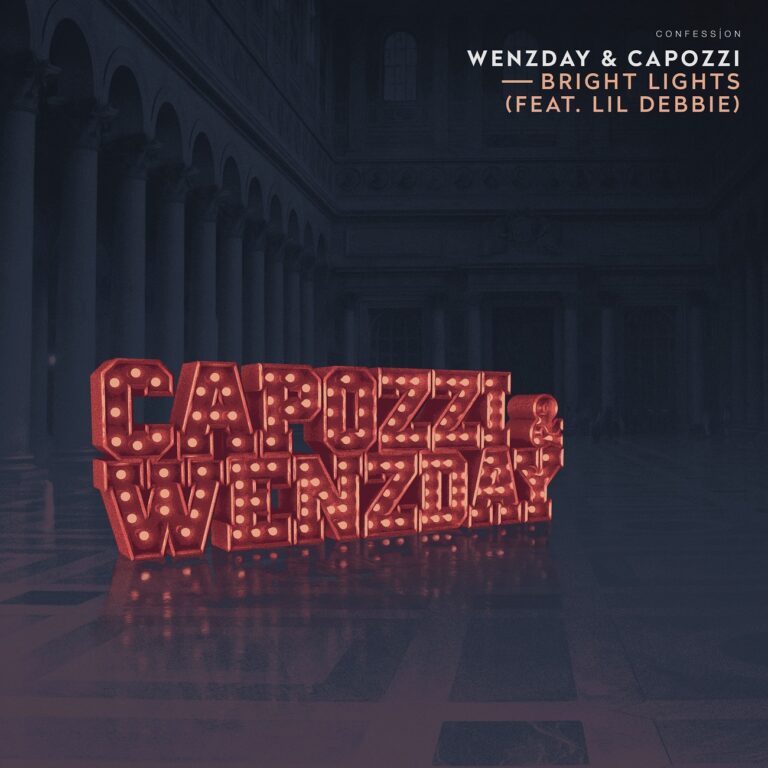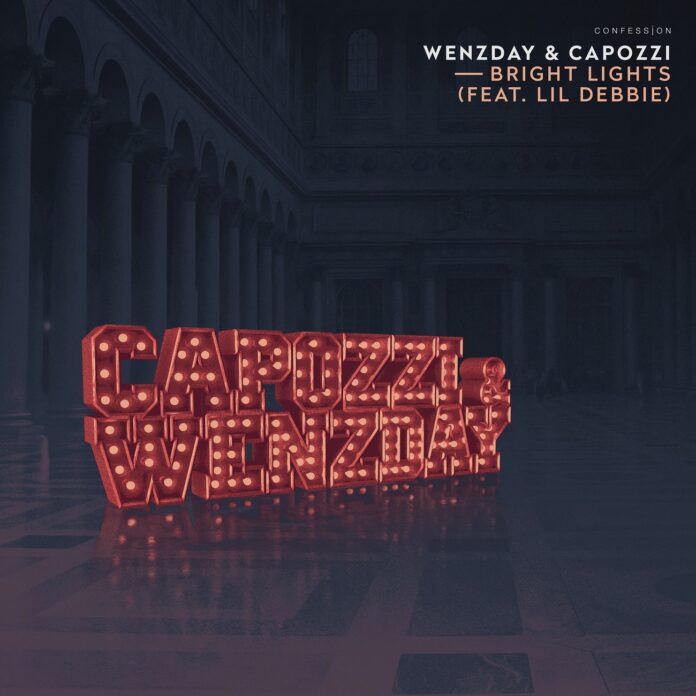 'Bright Lights' is flashy, striking and a sensational banger composed by Wenzday & Capozzi. It also features the amazing Lil Debbie on the vocals. This song truly is a femme fatale hat trick. This new Wenzday music is a stylish and slick opener for the new year. It is issued on Tchami's esteemed music label, Confession Music. This explosive Bass House banger is crafted with frenetic rhythmic chaos. The track is tailor-made for concert and festival performances. It is an aggressive tune that vibrates with brutal frenzy.
'Bright Lights' has an extremely stinging ambiance that is highlighted through intense momentum. Rolled out via Confession Music, the song opens with nonchalant beats and pulsating cadences. It then catapults the listeners into a wildfire driven, immersive zone before the punching vocals by Lil Debbie hits. Her blunt vocalization hammers the rap sections over a sizzling bassline and thumping drums that hit all the right spots. This new Wenzday music is fueled with powerful energy. The reverberating percussive elements of the tune are structured with a flawless arrangement of raving, pumping bass, and throbbing synths.
As Lil Debbie launches into chorus sections with repetitive chants, the song blasts into a dark rage that will give you goosebumps. The rhythmic tempo of the song is so infectious that we cannot stop ourselves from head banging to it. This addictive Bass House gem will make your senses numb with its fierce and liberating beatific flow. In this new Wenzday music, she, along with Capozzi, has unleashed some hardcore fluctuating patterns and gritty textures. This Confession Music release is dynamically compelling and will electrify the listeners with its thunderous aura. Overall, 'Bright Lights' is a powerful peak-time cut ready to smash festival dancefloors!  
Stream 'Wenzday x Capozzi – Bright Light' on YouTube below!
Streaming Options:
Wenzday x Capozzi – Bright Light Apple Music
Wenzday x Capozzi – Bright Light Spotify
Wenzday x Capozzi – Bright Light Soundcloud
Wenzday x Capozzi – Bright Light FREE DOWNLOAD
Wenzday x Capozzi – Bright Light Download
More Streaming Options HERE.
---
More About Wenzday:
Born and raised in the Bay Area, Taylor Chung aka Wenzday uses her classically trained ear to bring a new sound to the electronic scene. After moving from the bay area to Los Angeles to commit to a full-time music career, Wenzday attended and graduated from the prestigious recording academy ICON COLLECTIVE. It was here that Wenzday shifted from an open format DJ to a full-time producer.
Fusing both her knowledge in house music and bass music Wenzday has created a unique and different sound that has hit releases on Confessions, Dim Mak, IN/ROTATION, and Insomniac Records. Her success has led to a hit weekly show on Dash Radio that airs weekly on Wednesdays and is also the co-founder of the hit bass label 40oz Cult. The label has released over 100 records since its inception in 2016 and has had shows in Los Angeles, San Diego, Honolulu, and Austin. Wenzday made waves with her hit release 'Heartbreak House' in 2019, a track that garnered support from Spotify Playlisting, Apple Music Playlisting, Billboard, Sirius XM and many more across the world. With major performances at festivals Coachella, EDC Las Vegas, Lost Lands, Nocturnal Wonderland, and Beyond Wonderland, Wenzday has been able to bring an experience to her live set that makes her performance something you don't want to miss.
When you step into her world, every day is Wenzday.