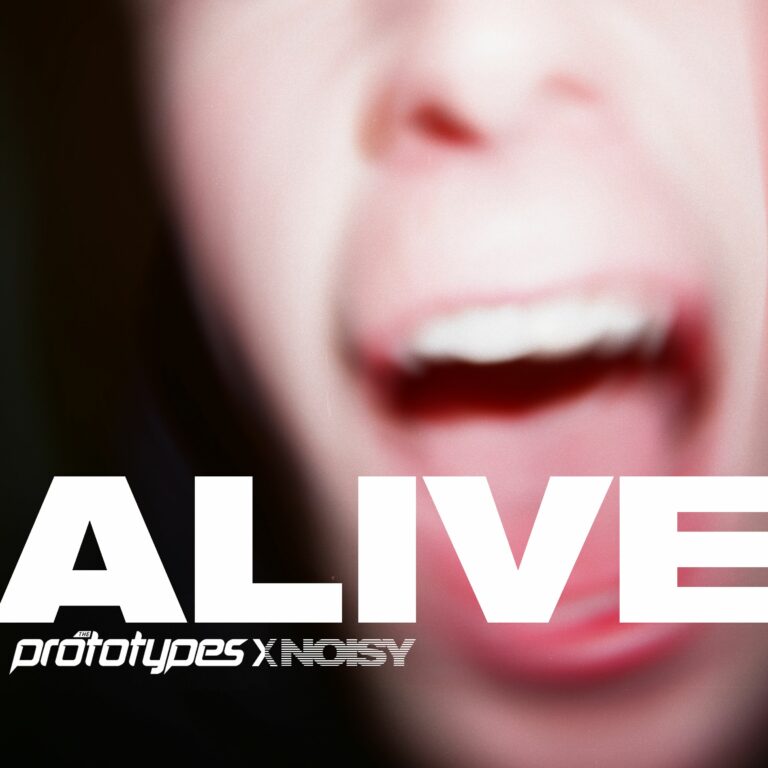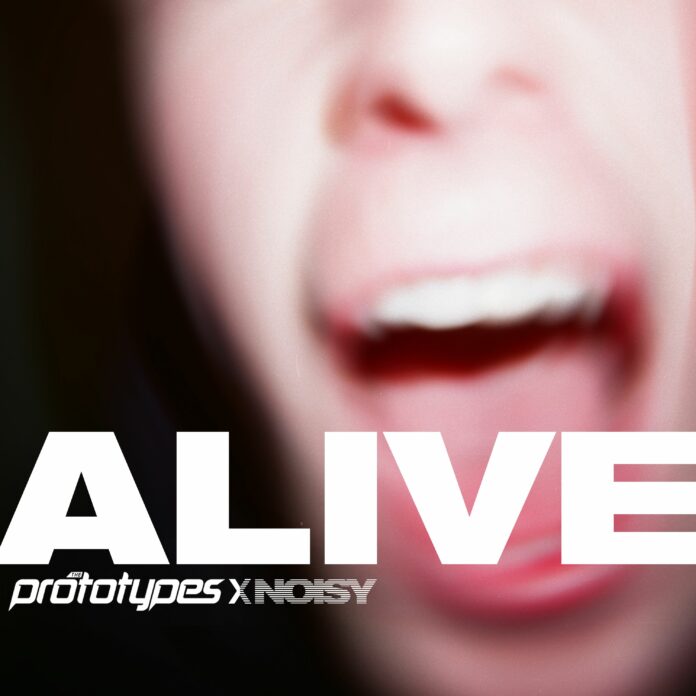 Nick White and Chris Garvey, better known as The Prototypes, are a seminal force on the Drum and Bass circuit. Their longtime efforts in keeping the genre on its feet is no other than quintessential and formative. It's no surprise that their discography is full of incendiary hits, with support from prestigious labels such as UKF, Viper Recordings, and Formation. As of recent, The Prototypes dropped the swaggering hard-hitter "Enter The Warrior," and the resulting music video was simply volatile. But wait no more; now, they're back with "The Prototypes & NOISY – Alive." This new NOISY music collaboration is filled with feel-good vibes that prevail over a hook-laden DnB jam. With a festival-ready banger like "Alive," it's nothing but tempting to catch The Prototypes tour dates this fall.
"Alive" makes clear that both groups' efforts blend seamlessly like one collective unit. With The Prototypes' breakbeats holding down the foundation with meticulous dexterity, NOISY plays an essential role in handling constructive, vocal-led songwriting. Opening with a warm layers of luscious pads, NOISY vocalist Cody Matthews takes the spotlight right off the bat. With candid lyrics that wistfully reminisce and yearn for sentimental comfort, "The Prototypes & NOISY – Alive" reaches its climaxes with lively piano jabs. While The Prototypes take it down a notch with an ambient, chill Breaks musicality, NOISY stays vibrant on top of their game. As much of the sonic execution relies on their individual talents, the infallible chemistry between both groups works like a charm.
Without a doubt, "Alive" is a superb collaboration that was bound to exceed expectations. With NOISY checking The Prototypes off their list of artists to work with, we can't wait for more new NOISY music. While The Prototypes would have been headlining crazy festivals during the pandemic, they at least kept the masses alive with livestream broadcasts. Fortunately, The Prototypes will hit the road this fall, hitting Leeds Festival where NOISY will also make an appearance. Check out "Alive" on YouTube, and you can also find The Prototypes' tour dates below.
Stream "The Prototypes & NOISY – Alive" on YouTube below!
Looking for more music like "Alive"?
THE PROTOTYPES Tour Dates 2021:
Aug 28 – Leeds Festival – Leeds, UK
Sept 10 – Bass Face – London, UK
Sept 11 – Trident – Slovakia
Sept 25 – Official After Party Boundary Festival – Brighton, UK
Oct 01 – Andy C Presents One 7 Four Amsterdam Weekender 2021 – Amsterdam, NL
Oct 02 – Subquake – Tilburg, NL
Oct 02 – WAH – Hastings, UK/
Oct 29 – Korsakov Weekender – Rotterdam, NL
Nov 06 – Mainframe Live New Era – Vienna, Austria
Nov 12 – Intermission DNB Presents – Nottingham, UK
Nov 26 – LOW Presents The Prototypes – The Depot – Plymouth, UK
Nov 26 – WAH – Coventry, UK
Nov 26 – Headline/Album Show 'Ten Thousand Feet & Rising' – London, UK