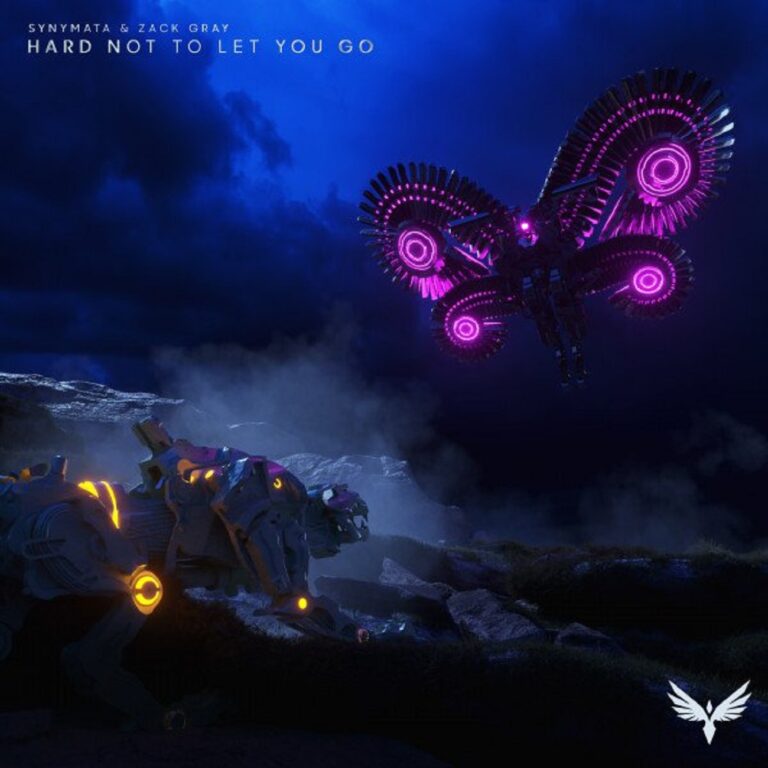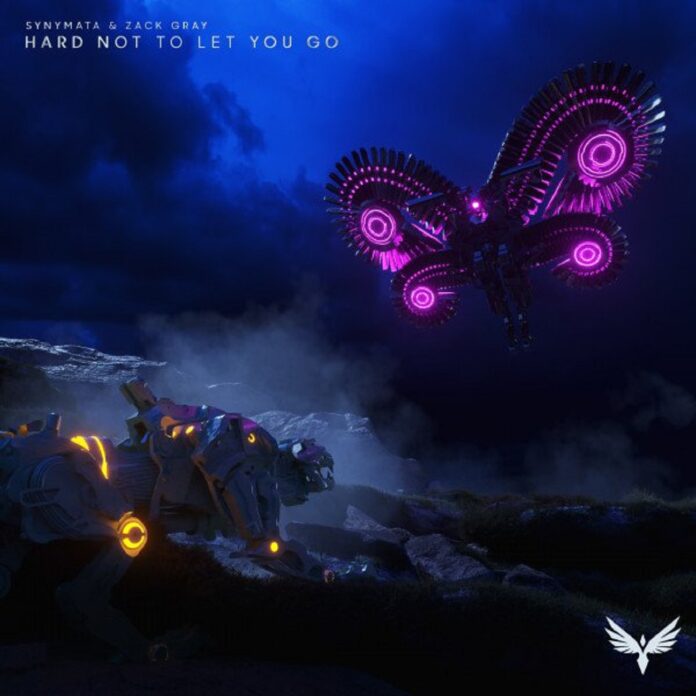 When the SLANDER Heaven Sent label promised us they would deliver melodic madness with a life-altering, earth-shattering emotive quotient for their listeners – they weren't kidding. Joining the league of heavenly tracks delivered by this label is the latest emotional melodic bass number, called "Synymata & Zack Gray – Hard Not To Let You Go." Synymata is no stranger to dropping, heart-racing, orgasmic, and deliciously sinister affairs. If you have an ounce of doubt, check out his recent offerings, "When I'm With You," "Where Does Love Go," and "Love Is Gone;" you'll be awestruck. Now, on this sonic masterpiece, he has delivered a passionate opus featuring Zack Gray on the vocal sections. This Future Bass collaboration is exactly what dreams are made of. 
If you wish to experience moments of pure rush wrapped in melancholy and seraphic illusion, "Synymata & Zack Gray – Hard Not To Let You Go" will send you on a mythical journey. Dipped in the pools of emotional melodic bass that collide in an outworldly fashion with airy pads and astral synths, this intricate soundscape is a blissful ecstasy. While Synymata has once again proved his ability to raise hard-hitting drops and euphoric storms, Zack Gray goes all in with his captivating vocal performance. The power play of palpitating hooks and intensely stirring vocals will leave you vibrating through the fierce and melodic realms. Once you hit play, we suggest you surrender yourself to the soaring highs and caressing vocals right away; because there's no escaping from this intoxicating rhapsody. Gray's singing talent really stands out on this song, just as it did on his collaboration with ARMNHMR & Maazel titled "Everybody Feels."
The anthemic vibe of "Synymata & Zack Gray – Hard Not To Let You Go," will plunge the listeners into a tail-spinning ride of soulful cadences and soul-stirring, mesmerizing textures. This fresh spell from the SLANDER Heaven Sent label will definitely rule the festival scene. You can unleash this galvanizing and memorable gem on YouTube below.
Stream "Synymata & Zack Gray – Hard Not To Let You Go" on YouTube below!
Looking for more music like "Synymata & Zack Gray – Hard Not To Let You Go"?