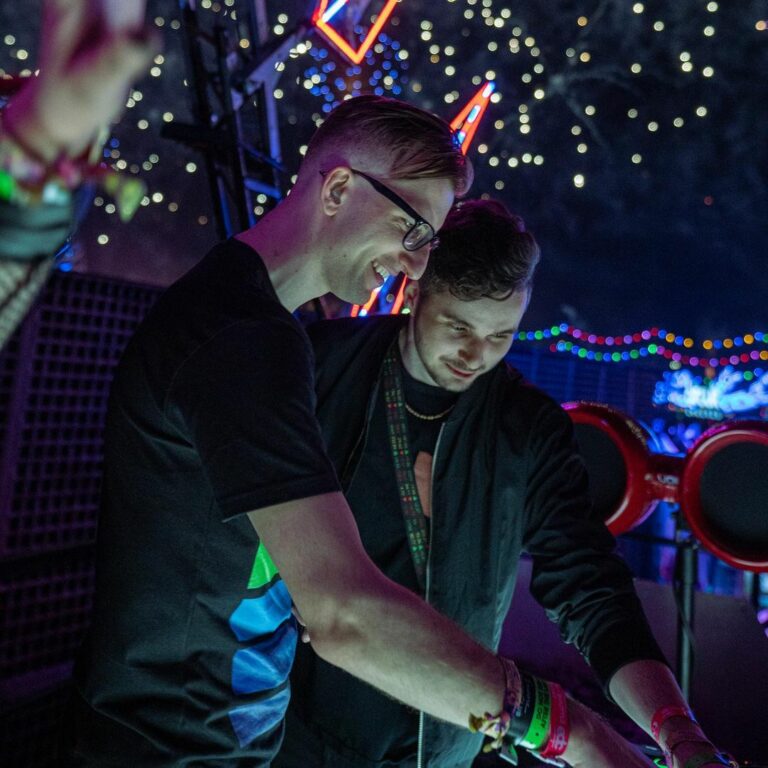 Guilty is an epic NIGHTMODE Trap / Wave ballad about guilt, remorse, and ennui. It's put together by the joint forces of Anthony Gomulka, the artist behind the project Synymata, Tulsa-based producer VARI and EDM vocalist Elle Vee, one of the voices of the mysterious Nevve. Anthony's production is, as always, detail-rich and with dozens of twists and turns that make the song interesting to listen to from start to finish. However, there are 2 main driving forces in this new Synymata & VARI song entitled Guilty (ft Elle Vee): the songwriting skills and eclecticism in production.
This is not the first time Synymata works with Elle Vee. Less than a year ago, they released the sentimental Where Does Love Go together. Despite all the diversity, Guilty never sounds disjointed. The two producers do a masterful work to create a solid background for Elle Vee to sing about a depressed and tired state of mind. While its main focus is on the vocals, Synymata skillfully brings the instrumental of the track to the forefront whenever the dynamics of the song demand that. The topic of the song is really dark, but it's something anyone these days can relate to.
Both, VARI and Synymata are known for their genre-bending styles. Synamata has produced songs with influences from Rock, R&B and Pop, while VARI positions himself as an artist whose main strength is being able to work in any possible music genre and blending those together. It's quite logical to expect something that is genre-liberal and contains many layers of references and homages to different styles and sounds from their collaboration. But the thing is, that, even if you expect such an approach, this new Synymata & Vari song still manages to surprise you.
Primarily, it does this with the density of the implementation of this production style. In less than 5 minutes, this shape-shifter of a song manages to switch styles more than 5 times. During its first 3 minutes Guilty turns into orchestral EDM, hints towards some D&B influences, throws a Dubstep and Trap combo on the drop and ties the 2 parts of the track together with a spacious cinematic ambient section. Synymata & VARI – Guilty (ft Elle Vee) is definitely one of NIGHTMODE's highlight Trap / Wave releases. The emotional intensity of Elle Vee's vocal performance on this new song, amplified by Synymata's & VARI's diverse production, create a rollercoaster of feelings that easily grabs the attention of the listener.
Stream Synymata & VARI – Guilty (ft Elle Vee) on SoundCloud below!
Looking for more music like Guilty (ft Elle Vee)?
Check out our New Dubstep Essentials playlist on Spotify, Apple Music, YouTube, and Deezer!