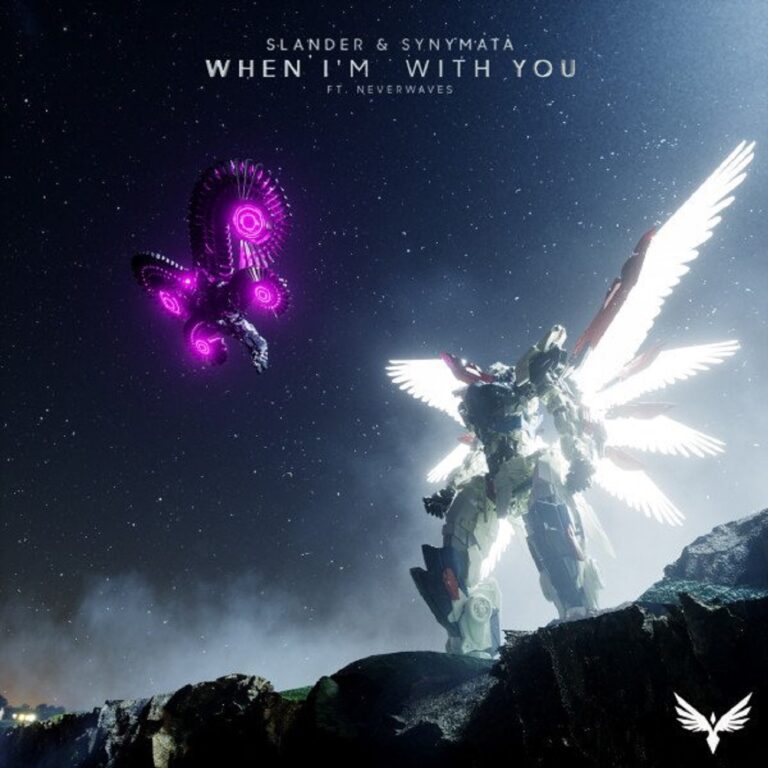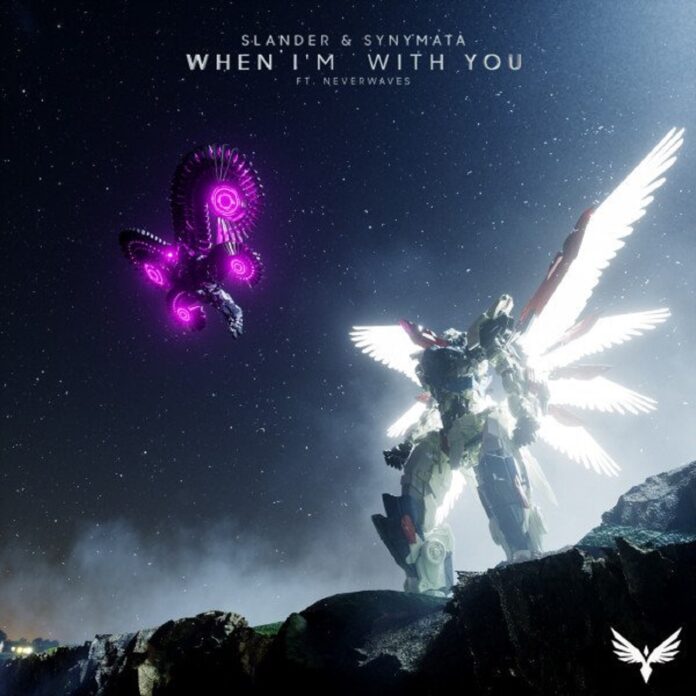 The founders of the Heaven Sent imprint, SLANDER are on a roll as of late. Popular for their hits like, 'Anywhere,' and 'BLOOD ON ME,' these EDM titans are proving themselves to be real MVPs on the dance music landscape. Some of their tracks have also been remixed by different artists such as, 'Heartbreak' by Oddprophet and 'Back To U' by various producers which they put out in one special compilation EP that you can check out HERE. Their own label has been on a creative run for quite some time, dropping one smashing tune after another with tracks like 'Where Does Love Go' by Synymata and 'The Way to Infinity' by Au5. The famous imprint has now shared a massive collaborative track entitled, 'When I'm With You' by SLANDER & Synymata. It is a soul-stirring and emotionally defiant release. The song also features the eccentric vocalist, neverwaves on the vocal sections. The meaningful and fuzzy When I'm With You lyrics will leave you wonderstruck. This SLANDER & Synymata banger will feel like a euphoric assault of melodic Dubstep on your senses. 
SLANDER & Synymata – When I'm With You features explosive bass and galvanizing sonic elements at full throttle. Joining forces with them, neverwaves will make your heart bleed with his expressive vocals. The track opens with ambient guitar riffs and deeply resonating honeyed vocals that will make you crave for a lost dream. The enamoring synths and no-hold-barred bass rush the song into an indulgent sonic dimension that is impossible to break out of. This Heaven Sent imprint release lives up to the thematic philosophy of the label as it delves into what we may call an astral banger, which will resonate deep within your core. It's the gratifying combo of rhythmic textures and longingness of the When I'm With You lyrics that will melt your heart. 
This Dubstep opus from SLANDER & Synymata featuring neverwaves has a vivid vibrance to it. The track is structured with storming percussion, cranking arpeggios, and bass-driven drops that will cast a dark spell on you. The When I'm With You lyrics explore the imaginative realms of losing yourself. SLANDER & Synymata have designed a festival-ready tune and we can't wait for them to work together again on the Heaven Sent imprint.
Stream 'SLANDER & Synymata – When I'm With You' on YouTube below!
Streaming Options:
SLANDER & Synymata – When I'm With You Apple Music
SLANDER & Synymata – When I'm With You Spotify
SLANDER & Synymata – When I'm With You SoundCloud
SLANDER & Synymata – When I'm With You FREE DOWNLOAD
SLANDER & Synymata – When I'm With You Download
More Streaming Options HERE.
---
More About Synymata:
Synymata (Anthony Gomulka) bass producer from Milwaukee, Wisconsin, has been making a name for himself in the bass scene. Coming off his huge remix for Slander's Love is Gone, which has recently brought him a lot of attention. Gaining the support from artists like Slander, Nghtmre, Jauz, Alison Wonderland, Zeds Dead, 1788-l, and many more. His versatility makes his music enjoyable for any electronic music lover to listen to. He really brings the melodic aspect to heavy bass music. He is commercializing the bass scene and is taking the industry by storm. This is just the beginning for Synymata, with releases like SLANDER & Synymata – When I'm With You, big things are bound to happen! So keep an eye out for him as he continues to make noise in this industry.  
---
Looking for more tracks like "When I'm With You"?