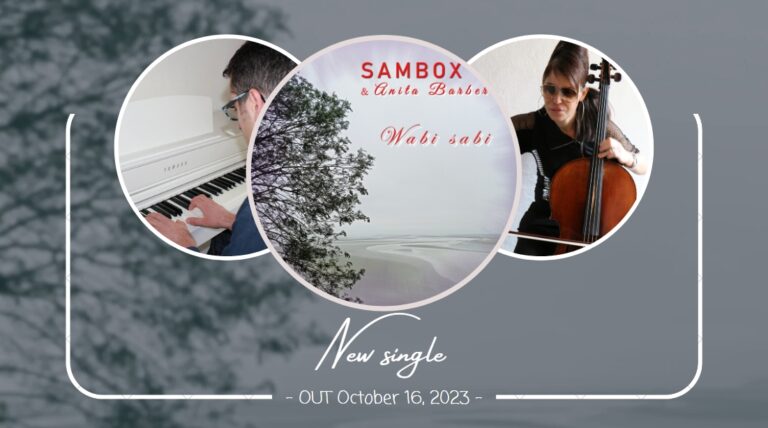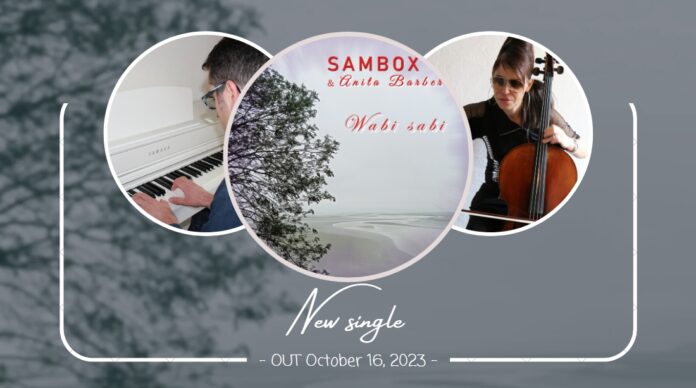 In theory, the pairing of a seasoned Chillout and Ambient music producer and a cellist who was once a soloist for the prestigious Orchestra Philharmonique de Radio France might sound a slightly odd one. But this is exactly what Sambox and Anita Barbereau are, and there's nothing odd about the success they've been having of late, which amounts to an incredibly well-received debut collaborative single titled Hanami and five nominations at the 2023 Orpheus Global Independent Music Awards (also known as the OGIMAs). Not satisfied with this, however, Sambox and Anita Barbereau are now looking to continue their successes with the release of a new single entitled Wabi Sabi, a self-proclaimed spellbinding track that's heavily influenced by Japanese music and which promises to be an emotionally rich aural experience.
There's certainly no doubt that Sambox and Anita Barbereau – Wabi Sabi takes vast levels of inspiration from traditional Japanese music, with its sparse rhythms, delicately pretty melodies, and organic, natural feel. The song also takes its name from a philosophy in traditional Japanese aesthetics; 'wabi-sabi' asks that you celebrate the idea of imperfection, as well as the beauty that comes with appreciating something that is either imperfect or incomplete. It's chiefly in the mellow, soothing tones of Barbereau's cello that this comes across in the track, although Sambox's production – not dissimilar to that which he employed on his recent Deep Time EP – also lends Wabi Sabi a note of serene elegance, his drip-drip melodies and ephemeral synths resembling a fresh, cool breeze you might feel as you gaze over the body of water that is depicted on the single's cover art.
Sambox and Anita Barbereau might make for an unlikely musical pairing in principle, but given the intensely soothing quality of tracks like Hanami, Evidence (taken from the pair's second single release Insouciance), and particularly Wabi Sabi, in reality, it's clear that they are in fact a perfect pairing.
Stream Sambox & Anita Barbereau – Wabi Sabi on Spotify below!