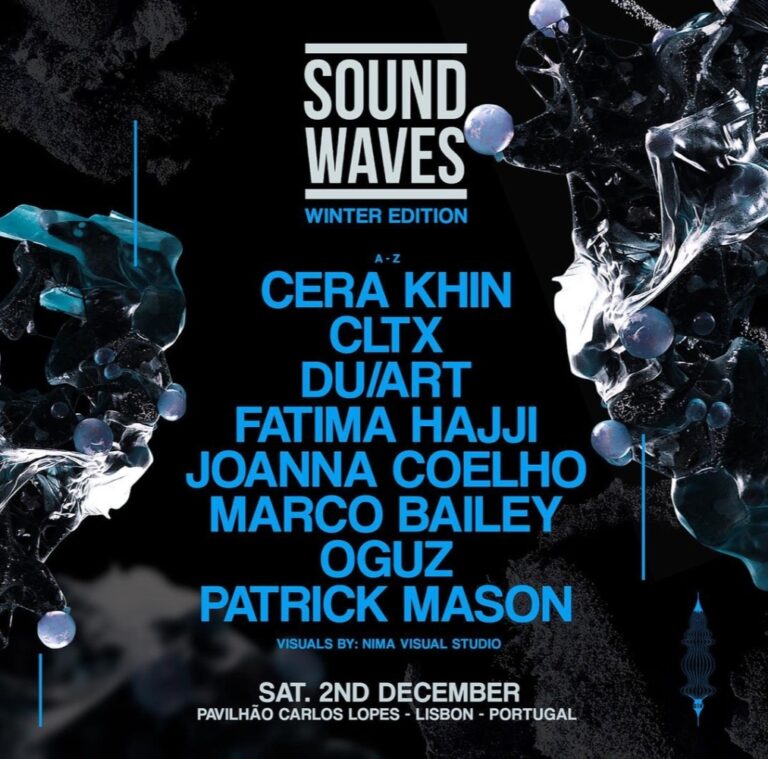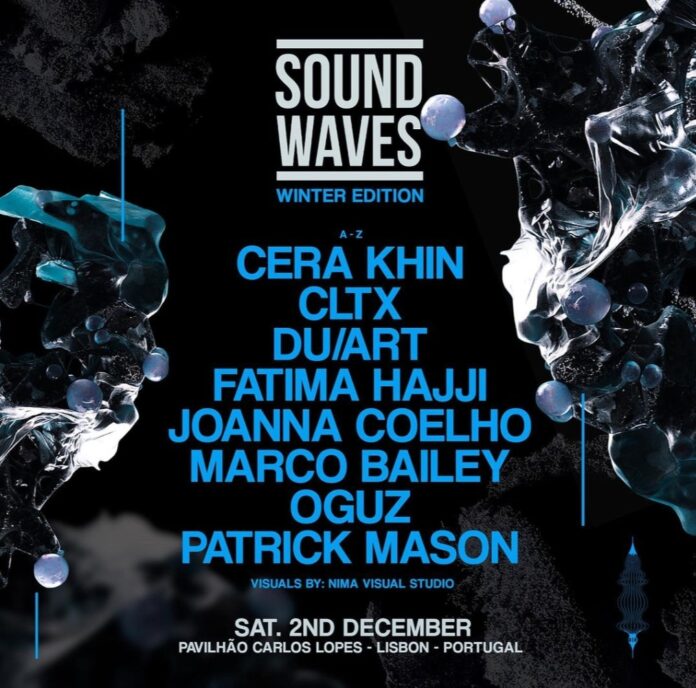 Billed as bringing both the "heart of Techno" and the "essence of the underground" to its attendees, Portugal's Sound Waves Festival: Winter Edition has become a staple of the country's electronic music scene in the last few years. This year it will take place in Lisbon on Saturday, December 2nd, and in our opinion, the line-up has got to be one of the best that the festival-goers will have seen there so far.
The first particularly notable artist is Tunisian-born, Berlin-based Cera Khin, whose fast, aggressive tunes and bold, rebellious attitude are sure to get the Sound Waves Festival crowd raging. One track that many of her fans would surely love to see her bring to the turntables in December is her 2021 single Full Belly, which mixes dark, hardcore Techno beats with smoky, bewitching synths and vocal samples.
Another great artist who is bound to draw the crowds in is Fatima Hajji, a Spanish-Arabic DJ and composer who specializes in rhythm-centric Techno and House music. The pounding bass beats and relentless energy of her tracks (including Batacuda from 2022 and the title track of her latest album Mother Earth) will no doubt go down a storm in Lisbon this December, particularly when accompanied by Hajji's infectiously passionate performance style.
Belgian DJ and producer Marco Bailey is another big name to have already been announced, bringing his Trance-influenced brand of Techno to the Lisbon crowds. We'd love to be there when he plays his most popular track, 2016's Scorpia, with its gritty, rattling rhythms and hyperactive synth lines that are bound to keep energy levels high at the festival.
With other acts like Patrick Mason, OGUZ, and Joanna Coelho also already featuring on the bill, if you're a Techno fan who is on the lookout for some great live acts to see later this year then make sure you don't miss out on the Winter Edition of Portugal's Sound Waves Festival 2023.
Hurry up and purchase your tickets HERE before they sell out!
Check out the Sound Waves Winter Edition Festival trailer on YouTube below!
Check out the artists who will perform at the Sound Waves Winter Edition Festival on Spotify below!
Follow Sound Waves Festival