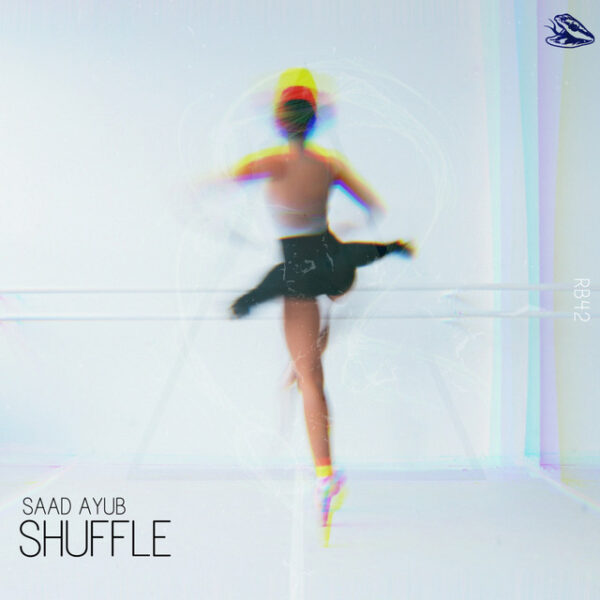 Bringing something new into Techno is no mean feat! Judging based on 'Shuffle,' the official debut release by Toronto DJ and producer Saad Ayub for UK indie Rollerblaster Records, he is set to do exactly that.
Those that couldn't be counted as Techno fans, and even those that are, often don't realize one key thing. It is a genre that in many ways coincides with modern minimalist classical music. Both are really hard to make into something exciting. You have these constantly revolving themes, in these case beats, that rely on subtle changes that have to keep the interest of primarily the dancers. If they attract the listeners, even better. It is certainly a reverse thing with minimalists. If as a Techno artist you can strike a balance between dancing and listening, you are golden. That is exactly what Saad Ayub was able to come up with 'Shuffle.'
It is a really tricky thing, but in its seven or so minutes, Saad Ayub manages to bring some truly fresh air into the Techno genre. First of all, the beats, the tracks backbone are fresh and vibrant. They are powerful enough to keep the dance floor full, or keep the solo, isolated fans at home on their feet throughout. Secondly, Ayub makes the beats shift in not so usual sequences, and the accompanying elements keep the listeners ears pricked up. Dancing or no dancing. 
The key effect Saad Ayub creates here is that you get the feeling that 'Shuffle' has played through in only a minute or two. Afterward, the only thing you are left with is to press the repeat button and let it play a few more times. Oh, this Rollerblaster Records release also creates one more effect – it makes listeners that are not Techno fans re-think their stance.
Stream 'Saad Ayub – Shuffle' on YouTube below!
Streaming Options:
Saad Ayub – Shuffle Spotify
Saad Ayub – Shuffle Soundcloud
Saad Ayub – Shuffle Apple Music
Saad Ayub – Shuffle Free Download
Saad Ayub – Shuffle Beatport
Saad Ayub – Shuffle More streaming options
More About Saad Ayub:
Saad Ayub is a Toronto, Canada based DJ, and producer. He is firmly established as one of Canada's premier Trance producers and continues to play the biggest clubs and festivals worldwide. His digital footprint can be found in his own and other producer's sets, from North America to Europe, Asia, and beyond with his original releases, remixes, and collaborations with legends including Ferry Corsten and PvD. Saad's persona has evolved to au courant melodic Techno as he refuses to be captive to stale and predictive sounds that many DJs feel the need to fuel. With the renaissance of techno throughout the electronic music scene, Saad's dynamic interpretation of dark underground techno coupled with his trance background will be leaving destroyed shoe soles on the floors of dance clubs for years to come.